Books: Favorite reads of the year from our Critics at Large and more book news
Books Editor
Greetings and salutations! I'm Carolyn Kellogg, Books editor of the L.A. Times with this week's books newsletter.
CRITICS PICKS
This week the entire Sunday Calendar section is taken up with critics picks for the year in film, television, theater, music, art — and books. Seven of our Critics at Large shared with us their favorite reads of 2017. Many named new works from this year; others reached back a few. Their picks include poetry, novels, essays, history, biography, short stories, works in translation, memoir and even a children's book. They're all included below (and make great additions to your reading lists).
RIGOBERTO GONZALEZ
My two favorite books of 2017: Achy Obejas' superb story collection "The Tower of Antilles" (Akashic Books) deals with the conflicted relationships Cubans, exiles and Cuban Americans have with their homeland, with the U.S., and, more poignantly, with each other; Vanessa Angélica Villarreal's stunning poetry debut "Beast Meridian" (Noemi Press) charts the emotional journey of a first-generation Chicana as she navigates her troubled family, cultural displacement and an "American dream" that excludes women of color.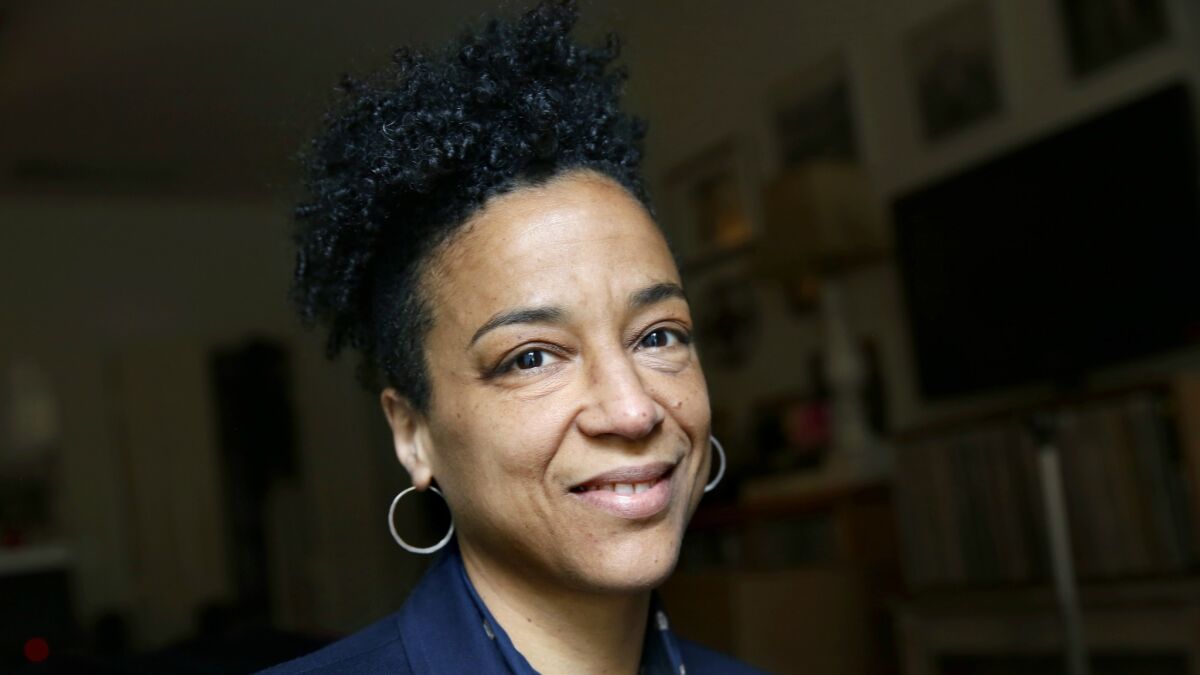 REBECCA CARROLL
"We Are Never Meeting in Real Life," Samantha Irby's collection of candid, funny and deliberate essays will make you laugh until you pee and cry and ache in your belly. It's like nothing you've ever read, because Irby is like no one you've ever met, although you will never really know, because I'm pretty sure the title of this book does not lie. Take heart, though, meeting Irby in writing is plenty rewarding enough. From the essay "A Case for Remaining Indoors": "Picture it: you're chilling in the corner at a party full of people you've never met before and hated on sight, humming the lyrics to a Coldplay song to yourself to drown out the Swedish death metal the hostess put on to prop up her apparition of coolness, then here comes ... who makes her own yogurt and just discovered Ta-Nehisi Coates condescending to you about how damaging reality shows are to impressionable youth." I mean, can you blame her for never wanting to meet anyone in real life?
I don't think adults spend enough time reading children's books. To be sure, not all of them are great grown-up reads, but I'd like to think, both as a parent and an avid reader, that the ones we want to share most with our kids are the ones we should take the time to read on our own, too. Such is the case with "Crown: An Ode to the Fresh Cut" by Derrick Barnes, beautifully illustrated by Gordon C. James, a real standout that reads like spoken word poetry in its bold tenor and lyrical writing. And it's not just a pleasure to read, it also does something important, and that is to show up and show out for black kids, black culture and black language. It's about that time-honored tradition for black folks of sitting in the chair at the barbershop, and the power of being seen as a black boy beyond stereotype out here in America. Barnes writes: "A fresh cut does something for your brain, right? It hooks up your intellectual." Hook yourself up with this sweet and mighty book, both for you and your kids.
ALEXANDER CHEE
I've loved and admired Mary Gaitskill's essays over the years as they've appeared in between her novels and short story collections, and here, collected at last in "Somebody With A Little Hammer," with a cover she designed herself, I felt like I had not just a collection of her essays but an essential aspect of her intellect. Personal essays are here alongside major reviews, and whether reflecting on her lost cat, Updike, or her religious upbringing, Gaitskill brings her tremendous critical capacities to bear and the results are surprising, delightful and sublime.
Yiyun Li is one of our great living social realist fiction writers, and in "Dear Friend, from My Life, I Write to You in Your Life," she gives us a memoir in interconnected essays, drawing the connections she has made over the years between the writing she loves and the life she has endeavored to live. As she reflects on leaving Beijing for America, leaving a career as a doctor to become a writer, she takes us through the writers that have kept her alive — William Trevor, Marianne Moore, Ivan Turgenev and Katherine Mansfield, whose work supplies the title — and the result is an unforgettable portrait of the life lived behind her own great works.
VIET THANH NGUYEN
I was late to reading Paul Beatty's "The Sellout" but loved it as I knew I would, having been a fan since his 2001 novel "The White Boy Shuffle." He wrote so many lines and deployed so many ideas I wished I had, beginning with the legal case that begins the novel: Me vs. America.
Less well known than "The Sellout" is Kao Kalia Yang's "The Song Poet." Her second memoir is a deeply moving account of her Hmong father, a working-class machinist in English-speaking America but a world-class song poet in the Hmong language. If you have a choice between spending 18 hours on a Vietnam War documentary or reading Yang's book — read Yang's book. You'll learn something new, including how the Vietnam War was also fought in Laos and devastated the Hmong people.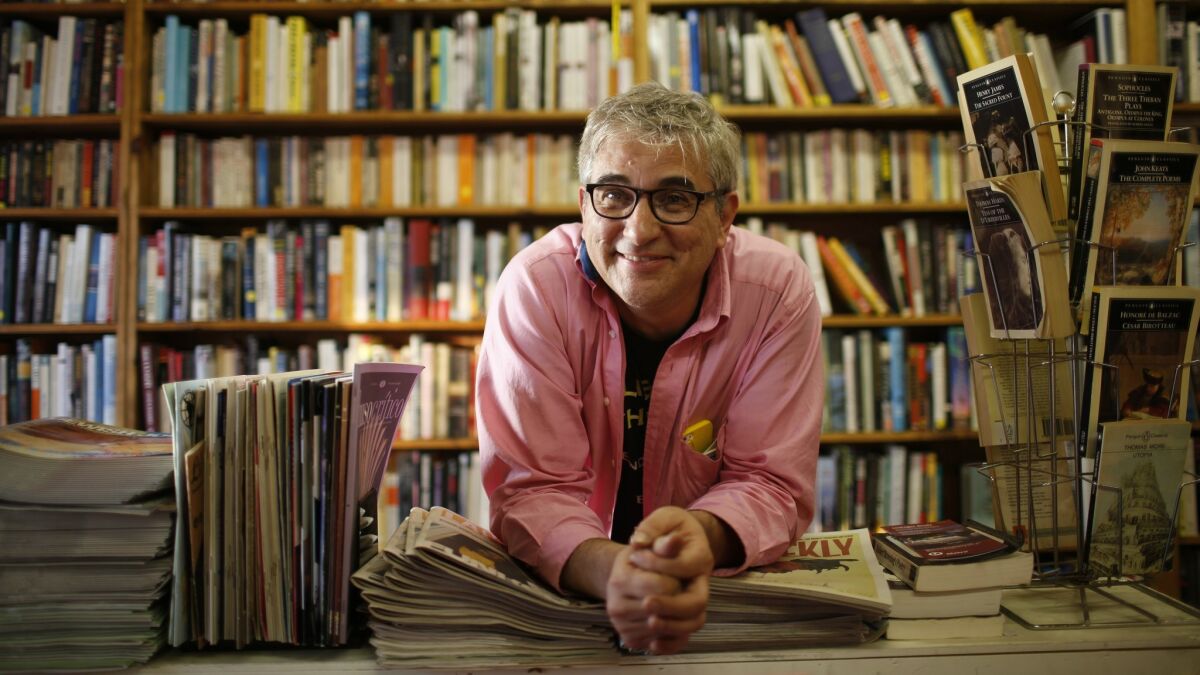 DAVID KIPEN
If Rachel Maddow and H.L. Mencken had conceived a child in Los Angeles in 1837, he'd be Francisco P. Ramírez. Paul Bryan Gray's criminally overlooked "A Clamor for Equality" (published in 2012) tells the story of this trilingual teenage journalism prodigy, who editorialized against police brutality, vote-selling and lynching. Since devouring Gray's richly researched biography, I've spent three months teaching, translating and even writing fiction about this lost hero. What would it finally take for Ramírez to get his day, and his due? Maybe if the Getty's next triennial PST theme were "2020 Hindsight: Art in Dialogue With L.A. History"…
ADRIANA E. RAMIREZ
Good nonfiction writers are able to use the smallest details to re-create entire lives. In "What She Ate: Six Remarkable Women and the Food That Tells Their Stories," Laura Shapiro uses food to illustrate the lives of six cultural and political figures: Dorothy Wordsworth, Rosa Lewis, Eleanor Roosevelt, Eva Braun, Barbara Pym and Helen Gurley Brown. Food is never "just food," but instead offers insight into the life and mind of each woman, as well as into the exterior luxuries and hardships each faced. Dorothy Wordsworth (William's sister) ate blood pudding one night, and Shapiro offers entertaining analysis on the significance of such a happening. Both a biography and a book of culinary history, "What She Ate" is charming, well-researched and thoughtful. Food has never meant so much.
SUSAN STRAIGHT
You might not believe it. I read or reread more than 500 novels this year, to make an epic interactive map of our literary nation with regional fiction. There are 737 novels on that map, which I made for Granta. In choosing specific locations for each novel, I often stayed up all night rereading a favorite book, or finding a new treasure. I drove across the country, rereading books in the places where they were set: Stephen King's "Carrie" in Maine, Joyce Carol Oates' "Marya: A Life" in upstate New York, Toni Morrison's "The Bluest Eye" in Lorain, Ohio, Mary O'Hara's "My Friend Flicka" in Wyoming, Vu Tran's "Dragonfish" in Las Vegas. The last novel I added to the map was among my favorites of 2017: "Woman No. 17," by Edan Lepucki, so precise and laser-like in depictions of women in wider Los Angeles, from the Hollywood Hills to the Valley.
But the book that entranced me, one I carried around the country and recommended to people in every state, was a slim memoir not set in America, but Colombia. "The Book of Emma Reyes: A Memoir," translated by Daniel Alarcon, consists of 23 letters written to set down Reyes' early life: on a garbage heap in Bogota she and other children attempt magic; her truly evil mother transports her children to country towns Guateque and Fusagasugá, where disaster ensues; finally she abandons her daughters, 7 and 6, at a train station. Reyes spends 15 years at a Catholic orphanage in Bogota, where she works like a small animal. Whether watching fireworks and bulls destroy a village, or lying on her back for six hours a day, inches from an ornate altar cloth where she receives a needle threaded with gold and makes a tiny new hole for the next stitch, Reyes' voice is wondrous.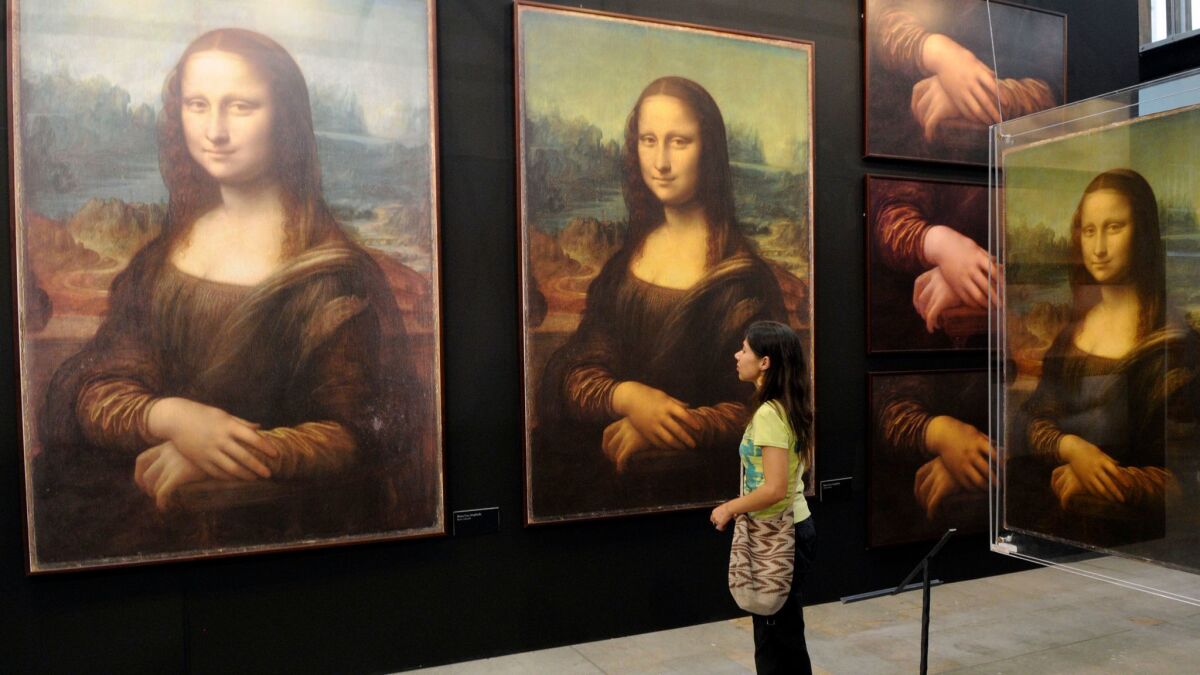 BESTSELLERS
The No. 1 L.A. Times bestseller in fiction is the science fiction novel "Artemis" by Andy Weir for the second week in a row.
The No. 1 L.A. Times bestseller in nonfiction is "Leonardo da Vinci" by Walter Isaacson. The book is now in its seventh week on our list.
See all the books on our bestseller lists here.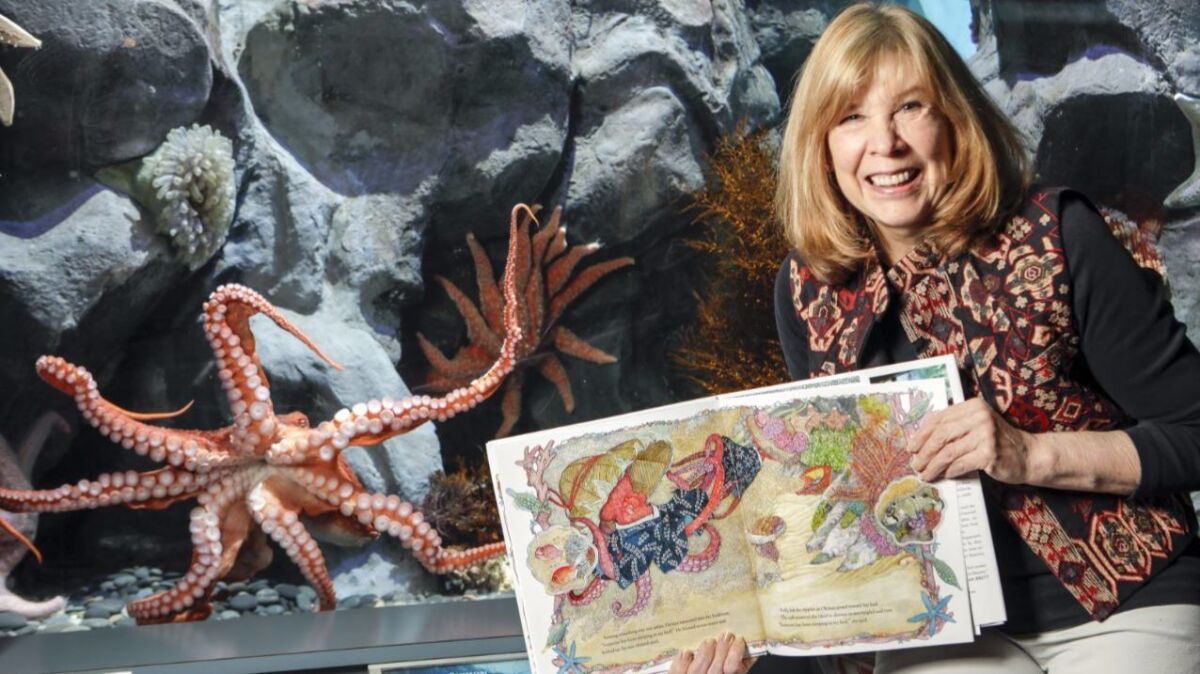 Of all our other book stories this week, my favorite is about children's book author Jan Brett, who visits with the creatures she portrays in her books. In "The Mermaid," that animal is an octopus, and she met Times science reporter Deborah Netburn at the Aquarium of the Pacific in Long Beach to get up close and personal with Gilligan the octopus. Instead of hiding in a corner like she often does, Gilligan reached out of the tank to explore her visitors. Read all about it here — and don't miss the video.
Get the latest news, events and more from the Los Angeles Times Book Club, and help us get L.A. reading and talking.
You may occasionally receive promotional content from the Los Angeles Times.