Gay Talese says Kevin Spacey accuser should 'suck it up'
Legendary journalist and author Gay Talese said he feels "sad" for actor Kevin Spacey, who has been accused by multiple men of sexual harassment and assault, Vanity Fair reports.
Talese made the comments Monday at the Library Lions Gala, a fundraising event for the New York Public Library. At the event, Vanity Fair asked Talese which celebrity he'd like to write a profile of, and the journalist answered with Spacey's name.
"I feel so sad, and I hate that actor that ruined this guy's career," Talese said. "So, OK, it happened 10 years ago ... Jesus, suck it up once in a while!"
More than one actor has accused Spacey of sexual misconduct, which Talese may not have been aware of; he appears to have been referring to Anthony Rapp. Rapp, the "Rent" and "Star Trek: Discovery" star, accused Spacey of making sexual advances toward him in 1986 when Rapp was 14. After Rapp's accusation, Spacey said he didn't remember the incident, but issued an apology.
Career fallout for Spacey includes the suspension of the Netflix series "House of Cards," which he had starred in, the shelving of a biopic "Gore," starring Spacey as writer Gore Vidal and losing his publicist and agent.
"I would like to ask [Spacey] how it feels to lose a lifetime of success and hard work all because of 10 minutes of indiscretion 10 years or more ago," Talese told Vanity Fair.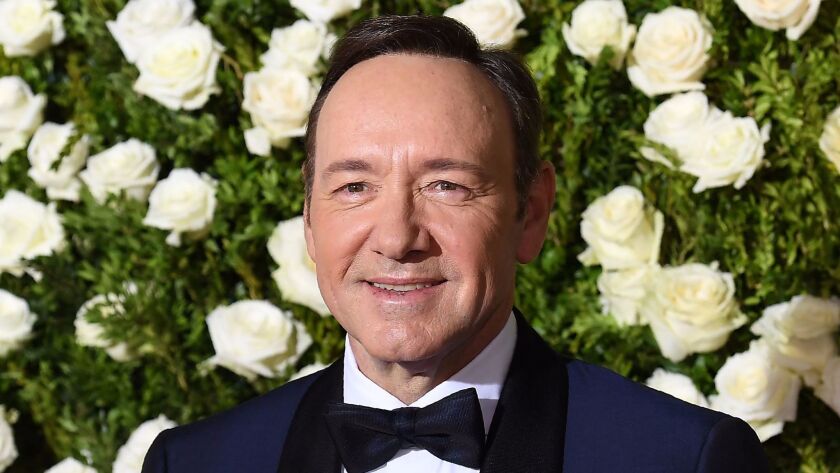 After Rapp came forward with his story, 12 other men, including actors Roberto Cavazos and Harry Dreyfuss, accused Spacey of sexually inappropriate behavior.
"You know something, all of us in this room at one time or another did something we're ashamed of," Talese continued. "The Dalai Lama has done something he's ashamed of. The Dalai Lama should confess ... put that in your magazine!"
Talese first gained notice as a journalist in the 1960s, when he published several articles for Esquire magazine, including the now-legendary piece "Frank Sinatra Has a Cold." His 1981 nonfiction book "Thy Neighbor's Wife" was a controversial bestselling look at sexual practices across America through the 1970s.
His latest book, "The Voyeur's Motel," released in 2016, concerns a Colorado hotelier who claimed to have spied on his patrons' sexual activities via a series of secretly installed ceiling grilles. The book drew controversy after Talese briefly disavowed it after a Washington Post report questioned its accuracy. Talese later said he stood by the book. A documentary based on the book is scheduled for release by Netflix later this year.
His books include "The Bridge," a 1964 account of the building of New York City's Verrazano-Narrows Bridge, and "Honor Thy Father," a 1971 book about a notorious Mafia family.
---
Get the latest news, events and more from the Los Angeles Times Book Club, and help us get L.A. reading and talking.
You may occasionally receive promotional content from the Los Angeles Times.