Kevin Trudeau sentenced to 10 years in prison over book, TV claims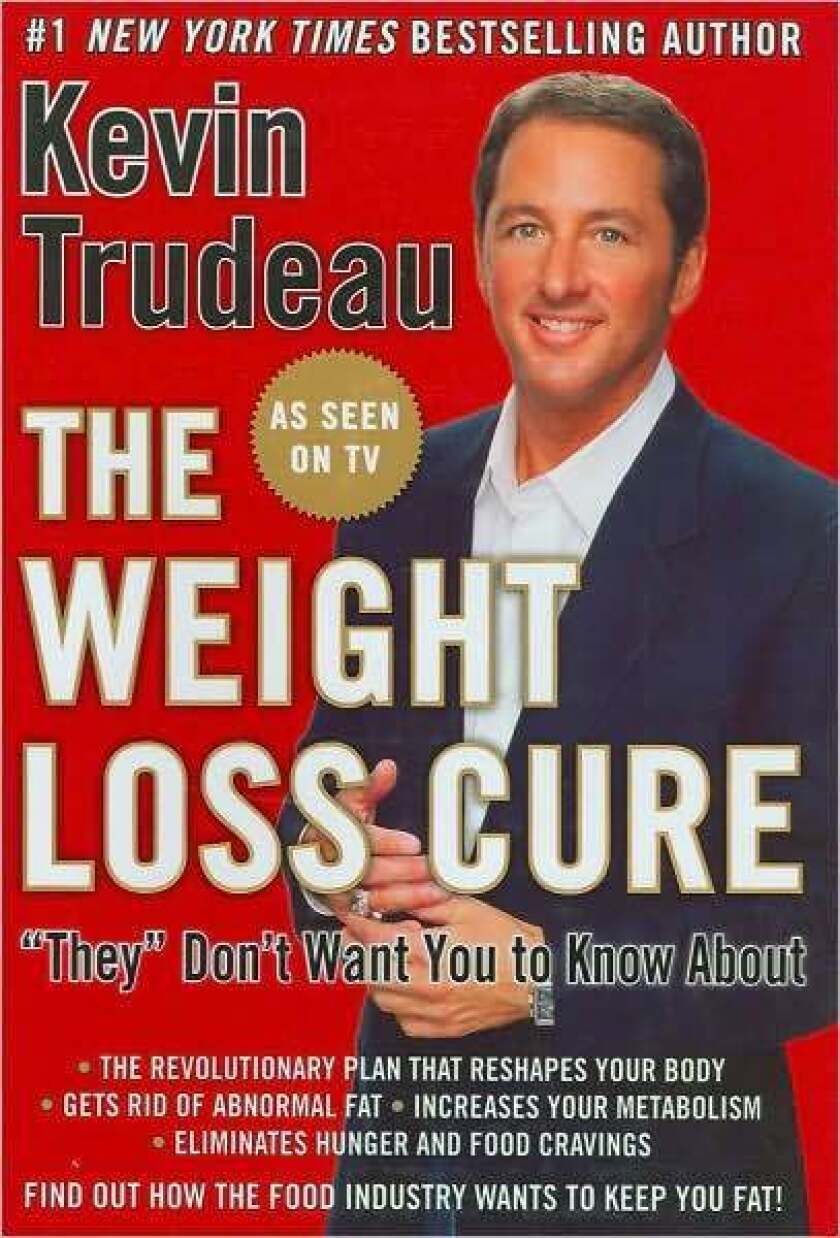 Kevin Trudeau, the television pitchman who has been both successful and suspect, was sentenced to 10 years in prison Monday for making false claims, Reuters reports.
Trudeau was found found guilty of criminal contempt in November in Chicago.
The claims in question were made in Trudeau's book "The Weight Loss Cure 'They' Don't Want You To Know About" and the television spots that promoted it.
In sentencing Trudeau, Judge Ronald Guzman said, "He is deceitful to the very core, and that type of conduct simply cannot stand." Over several years, Trudeau had repeatedly been cited for violating court orders.
Trudeau had gotten into trouble with federal officials for infomercials marketing remedies for AIDS, hair loss, memory loss and obesity. He paid $2 million in a 2004 settlement with the Federal Trade Commission and agreed to stop advertising products with infomercials.
Trudeau did appear in infomercial-like television spots for "The Weight Loss Cure 'They' Don't Want You To Know About," but his attorney argued that everything he said appeared in the book, so he hadn't violated his agreement. He also argued that Trudeau's claims had been stated as opinion and should be protected by free speech. The jury found against him.
NPR reported, "In a series of infomercials, Trudeau claimed the book revealed a 'miracle substance' discovered in the 1950s and kept secret by food companies and the government that allows people to eat anything, not exercise and not gain weight. In fact, the book prescribed daily exercise and a 500-calorie-a-day diet."
The infomercials, made in 2006-07, aired about 32,000 times.
During sentencing, Trudeau's attorney Thomas Kirsch argued that his client should receive a lenient, 21-month sentence because the case was not about fraudulent claims within the book, and because, Reuters reported, "the amount of the fraud to the individual was small because they didn't wipe out anyone's life savings."
The book, which retailed new for $24.95, can now be found at online used booksellers for as little as $1.99
ALSO:
James Franco shows his literary side on Jimmy Fallon show
Campaign seeks to remove 'for boys' and 'for girls' from books
Roxana Robinson to head the Authors Guild, succeeding Scott Turow
---
Get the latest news, events and more from the Los Angeles Times Book Club, and help us get L.A. reading and talking.
You may occasionally receive promotional content from the Los Angeles Times.