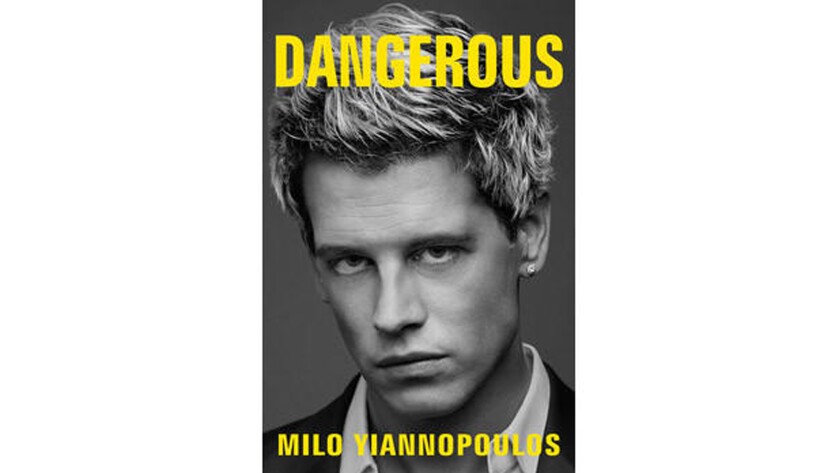 In July, he was a Twitter pariah. Now, Milo Yiannopoulos is going to be a published author.
The Breitbart editor and prominent gay conservative has inked a book deal with Threshold Editions, a conservative imprint of Simon & Schuster. The book, titled "Dangerous," is slated to come out in March.
The Hollywood Reporter, which first broke the news, said the deal was worth $250,000. The publisher declined to confirm the amount; such figures are not commonly disclosed in publishing. But Threshold Editions did share the story from its Twitter account.
"'Dangerous' will be a book on free speech by the outspoken and controversial gay British writer and editor at Breitbart News who describes himself as 'the most fabulous supervillain on the internet,' " the publisher stated in a press release.
Threshold Editions' other offerings include Donald Trump's books "Crippled America" and "Great Again," as well as titles by Glenn Beck, Rush Limbaugh, Michelle Malkin and other conservative authors.
Back in July, Yiannopoulos was permanently banned from Twitter after leading an online campaign of harassment against Leslie Jones. He called the "Ghostbusters" star "barely literate" and accused her of playing the victim when she complained about being harassed. Twitter released a statement saying Yiannopoulos had violated the site's terms of service regarding targeted abuse.
Currently, Yiannopoulos is making stops on his "Dangerous Faggot" college speaking tour. Earlier this month, he singled out a transgender student on a stop at the University of Wisconsin-Milwaukee. He belittled the student's appearance, misgendering her and saying she had "failed" at transitioning.
Yiannopoulos is well known as a prominent member of the "alt-right," a brand of far-right conservatism that generally embraces and promotes white nationalism, racism, anti-Semitism, homophobia, transphobia and misogyny. As an openly gay man, Yiannopoulos has repeatedly disputed this characterization of the alt-right.
In a Breitbart article titled "A Modern Conservative's Guide to the Alt-Right," Yiannopoulos and another writer described the movement as a group of young, creative, intellectual meme-makers who aren't afraid to push back against the status quo.
---