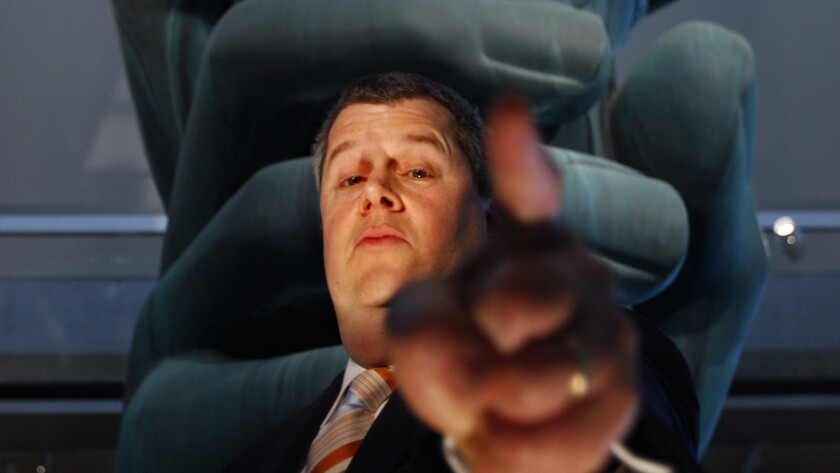 Netflix has secured the rights to Lemony Snicket's "A Series of Unfortunate Events," according to Deadline, with the bestselling series of books for kids to be adapted as a live-action series for the online streaming network.
"Netflix is producing the project, which is being fast-tracked, with Paramount Television. Paramount was behind the 2004 movie [of the same name] starring Jim Carrey, which grossed $209 million," Deadline reported.
There are 13 books in the "Unfortunate Events" series, beginning with 1999's "The Bad Beginning" and ending with "The End" in 2006. The books, which are for middle-grade readers, have sold more than 60 million copies worldwide.
"A Series of Unfortunate Events" tracks the lives of orphan siblings Violet, Klaus and Sunny Baudelaire and their evil uncle Olaf, who conspires to steal their inheritance. Funny and dark, the series inverts many assumptions about what children's books should be. The books are supposedly written by Lemony Snicket, a character created by author Daniel Handler.
Retaining the Snicket illusion, Deadline wrote that it had reached Snicket at an undisclosed location: "I can't believe it," he said. "After years of providing top-quality entertainment on demand, Netflix is risking its reputation and its success by associating itself with my dismaying and upsetting books."
Netflix added, "Mr. Snicket's participation will be limited, given his emotional distress, but the project has the full involvement of his legal, literary and social representative Daniel Handler, who is often mistaken for him."
Handler's announcement of the deal on Twitter was met with enthusiasm. One typical fan, @fireworkspencer, wrote, "These books were my everything as a kid and 24 year old me is still just as excited for this new series!"
Book news and more; I'm @paperhaus on Twitter
---