Remembering Roger Ebert through his books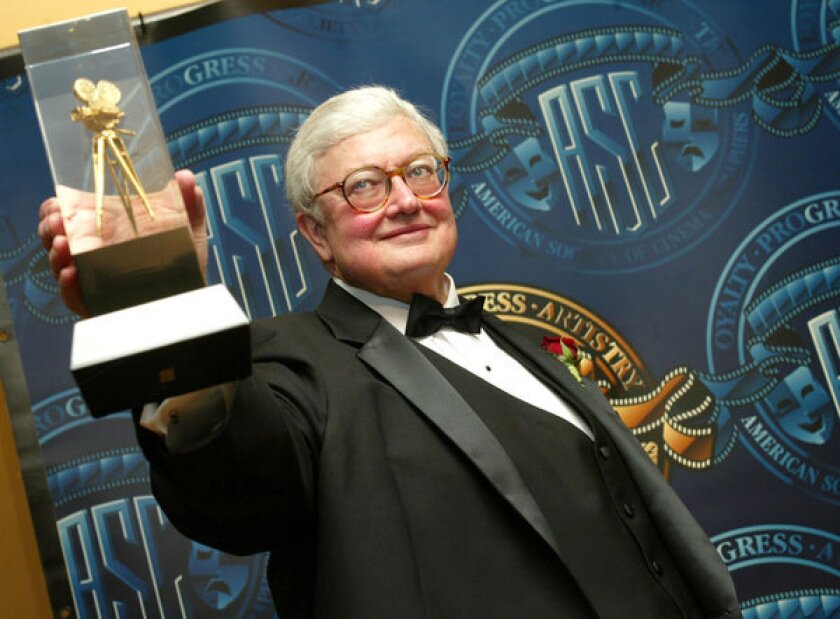 After surviving a disfiguring bout of cancer, Roger Ebert was felled by the disease Wednesday at age 70. He had announced just days before that a new cancer had been found and that he was going to write, and tweet, a little less.
The Pulitzer Prize-winning film critic, who wrote for the Chicago Sun-Times for 46 years, had gained a new following in recent years, with hundreds of thousands of followers on Twitter. Ebert, who had lost the ability to talk, took to the text-based Twitter with late-night intensity; he also made his words heard on his website, where he posted a journal as well as film reviews.
Many people first came to know Ebert on the nationally syndicated television show "Sneak Previews," in which he and Gene Siskel debated the pros and cons of new films. The show later was renamed "At the Movies." When it became "Siskel & Ebert & The Movies" in 1986, the two critics weighed in with a thumbs-up or thumbs-down, which became a trademark and pop culture reference.
Yet through it all, Ebert wrote. He published more than a dozen books in his lifetime (as well as the screenplay for the Russ Meyer boobsploitation film "Beyond the Valley of the Dolls"). Here's a sample of the books he left behind:
"The Great Movies": A collection of Eberts' reviews of films he loved. The most recent edition, "The Great Movies III," was published in 2011.
"Awake in the Dark," 2008: A collection of reviews, interviews and essays selected from his four decades of film criticism.
"Your Movie Sucks," 2007, and "I Hated, Hated, Hated This Movie," 2000. Both are collections of Ebert's reviews of movies he did not like. At all. Because of the publication date, some more recent films he found wanting -- "Sex and the City II", "I Am Number Four", "Green Hornet" -- are left out -- but can be read online.
"Two Weeks in the Midday Sun: A Cannes Notebook," 1988: An affectionate portrait of the French film festival and the city that hosts it, illustrated with Ebert's line drawings. The drawings "indicate why he is a writer by profession," quipped the L.A. Times' own film critic, now retired, Charles Champlin.
"Scorsese by Ebert," 2009: Ebert wrote the first film review of Martin Scorsese's work in 1967, creating a special bond between the two. This collection includes analysis and interviews done during their 40 years as filmmaker and critic.
"Life Itself: A Memoir," 2011: A candid personal history, written after he became ill. A sample: "I believe that if, at the end, according to our abilities, we have done something to make others a little happier, and something to make ourselves a little happier, that is about the best we can do. To make others less happy is a crime. To make ourselves unhappy is where all crime starts. We must try to contribute joy to the world. That is true no matter what our problems, our health, our circumstances. We must try. I didn't always know this, and am happy I lived long enough to find it out."
ALSO:
Are you ready for cocktails? Take the quiz
Haruki Murakami to make rare speaking appearance -- in Japan
Ruth Prawer Jhabvala, award-winning author and screenwriter, dies at 85
---
Get the latest news, events and more from the Los Angeles Times Book Club, and help us get L.A. reading and talking.
You may occasionally receive promotional content from the Los Angeles Times.