Steven Soderbergh's 12-hour John Barth adaptation, via James Greer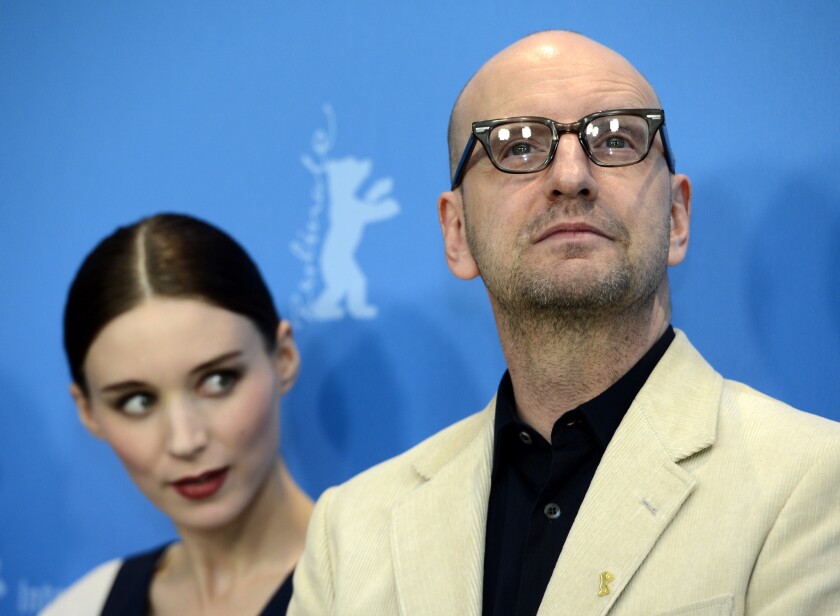 Steven Soderbergh plans to direct a 12-hour adaptation of John Barth's 1960 novel "The Sot-Weed Factor." The book is a 768-page epic -- a satirical epic -- set on a Maryland tobacco farm in the 18th century.
"I was going to do it as a movie, but I couldn't figure it out. So now I've had it adapted as 12 one-hour episodes," Soderbergh tells Entertainment Weekly.
The adaptation was done, at least in part, by James Greer, the novelist and former Guided by Voices bassist who lives in Los Angeles when not on tour with his band Détective.
In 2011, in a piece about Barth for the Los Angeles Review of Books, Greer provided a window into his work on the project.
"I've spent an inordinate amount of time with John Barth's writing over the past two years, having been hired to adapt 'The Sot-Weed Factor' — Barth's labyrinthine historical parody set in 18th century Colonial Maryland — into a full-length filmic extravaganza, consisting of eleven one-hour episodes and one feature-length finale," Greer wrote. "Kind of like Fassbinder's 'Berlin Alexanderplatz,' but with pirates and whores and venereal disease and bumptious alcoholics and someone in almost every episode soiling his or her (usually his) pants. In other words, almost exactly like 'Berlin Alexanderplatz.' "
He continued, "I ended up with a script longer even than the book, because the adaptation required certain additions, rather than subtractions (for instance, a voice-over to take the place of the omniscient narrator in the novel). 'The Sot-Weed Factor' is entirely constructed of plot: You can't remove any of its many threads without unraveling the whole thing. It's a marvel of construction, as intricate as a rainforest ecosystem — but, you know, funny."
The massive project and period setting could easily mean big production bucks -- but Soderbergh has a plan. "I don't want to make a ... $85 million, 12-hour comedy set in the [1600s]," he tells EW. "I think I've come up with a solve to do it cheaply. It's bold. If it works, it'll be super cool. And if it doesn't, you won't be able to watch 10 minutes of it."
Cheap is good -- as long as it's not simple. "I start every new project saying, 'This one's going to be simple, this one's going to be simple.' It never turns out to be," Barth told the Paris Review in 1985. "My imagination evidently delights in complexity for its own sake. Much of life, after all, and much of what we admire is essentially complex. For a temperament such as mine, the hardest job in the world — the most complicated task in the world — is to become simpler."
Watching a cheap, complex 12-hour screen version of "The Sot-Weed Factor" would be exciting. But it might take a while before it comes to screens -- via Netflix serial, cable channel, traditional TV or innovative distribution deal -- which might leave just enough time to read "The Sot-Weed Factor" in its entirety.
ALSO:
Say hello to National Poetry Month!
Video chat with Ben Katchor and David L. Ulin
'Cursed' Roman ring may be Tolkien's 'ring to rule them all'
---
Get the latest news, events and more from the Los Angeles Times Book Club, and help us get L.A. reading and talking.
You may occasionally receive promotional content from the Los Angeles Times.