Susan Straight read more than 500 novels this year. But her favorite is a memoir.
Critic at Large
You might not believe it. I read or re-read more than 500 novels this year, to make an epic interactive map of our literary nation with regional fiction. There are 737 novels on that map, which I made for Granta. In choosing specific locations for each novel, I often stayed up all night re-reading a favorite book, or finding a new treasure. I drove across the country, re-reading books in the places where they were set: Stephen King's "Carrie" in Maine, Joyce Carol Oates' "Marya: A Life" in upstate New York, Toni Morrison's "The Bluest Eye" in Lorain, Ohio, Mary O'Hara's "My Friend Flicka" in Wyoming, Vu Tran's "Dragonfish" in Las Vegas. The last novel I added to the map was among my favorites of 2017: "Woman No. 17," by Edan Lepucki, so precise and laser-like in depictions of women in wider Los Angeles, from the Hollywood Hills to the Valley.
But the book that entranced me, one I carried around the country and recommended to people in every state, was a slim memoir not set in America, but Colombia. "The Book of Emma Reyes: A Memoir," translated by Daniel Alarcon, consists of 23 letters written to set down Reyes' early life: on a garbage heap in Bogota she and other children attempt magic; her truly evil mother transports her children to country towns Guateque and Fusagasugá, where disaster ensues; finally she abandons her daughters, 7 and 6, at a train station. Reyes spends fifteen years at a Catholic orphanage in Bogota, where she works like a small animal. Whether watching fireworks and bulls destroy a village, or lying on her back for six hours a day, inches from an ornate altar cloth where she receives a needle threaded with gold and makes a tiny new hole for the next stitch, Reyes' voice is wondrous.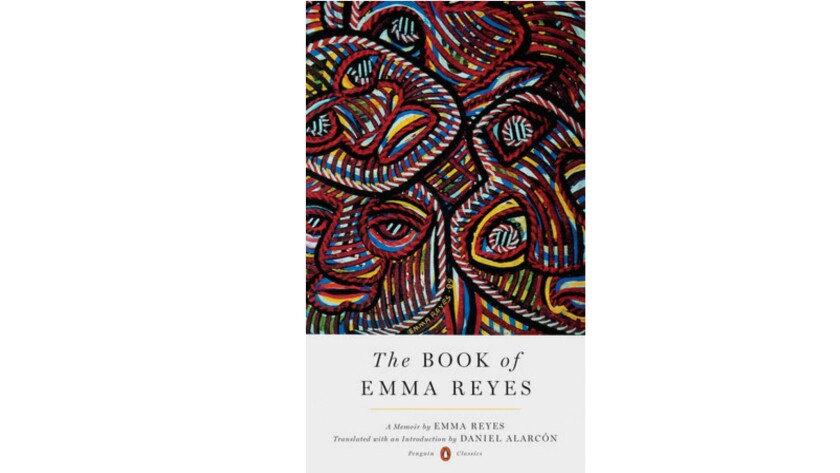 ---
Get the latest news, events and more from the Los Angeles Times Book Club, and help us get L.A. reading and talking.
You may occasionally receive promotional content from the Los Angeles Times.