"There must be a word," Amy Hempel writes in her new story collection "Sing to It," "for the state of going about your business without knowing something key, and with someone else knowing it, and knowing too that there could come a time when you will know it."
In four previous collections, the first in 1985, Hempel has methodically and marvelously carved out a space in the canon of knowing and not, leading up to 2006's omnibus, "The Collected Stories." With her new book — 15 pieces set in New York City, upstate, various islands and, most deliciously, Florida — Hempel once again exercises the stylistic muscles that have earned her story slots everywhere from the New Yorker to smaller journals like Subtropics.
Rick Moody, writing the introduction for the 2006 opus, gushed about the "Hempel sentence," and in this new collection, some of the smaller stories are just a paragraph or two, the absence like a moaning chasm in the corner, just enough furniture in the room to give you vertigo. Longer stories reference current-day problems (health insurance, various hurricanes), and many have the sort of "nowness" of a writer unafraid to remind you that this is all happening in the world we live in.
In one particularly interesting piece — "A Full-Service Shelter," published in Tin House and anthologized in the Pushcart Prize collection — Hempel reports from a Harlem dog shelter, where the main character grapples with race and violence and mayoral budgets and does so with a sort of weary integrity, such that, even when she accidentally gets a dog killed, you can't stop reading or rooting for her.
"They knew us as the ones who worked for free, who felt that an hour stroking a blanket-wrapped dog whose head never left your lap and who was killed the next morning was time well spent," she writes. "They knew us as the ones who wrote Congress in support of laws made necessary by human cruelty and named for canine victims: Oreo's Law, Nitro's Law, the law for the hero dog from Afghanistan, and that's just this year."
You might think: Who cares? But then she hits you with the wisdom, "They knew me as one who saw through the windowed panel in a closed ward door a dog lift first one paw and then the other, offering a paw to shake though there was no one there, doing a trick he had once been taught and praised for, a dog not yet damaged but desperate."
Closely observed, funny, crushing, provocative, damaged, and sometimes desperate: Hempel also has the cool courage not to go too far, to build a world, stab at it a few times, let it bleed and then she's done. She concludes one tantalizing piece about an abandoned armchair and the old man found resting on it, just as it gets going, with this line: "But this won't go well, I thought, and chose not to follow the story."
The time she doesn't let go is in the final story of the collection, "Cloudland," a master-work, 40-page, novella-ish exploration of a shady orphanage, the children who go missing, a woman who survived the ordeal and a life one can build in a steamy Southern suburb.
During one bonkers section, Hempel shows how much fun she can have probing first the quotidian and then the largest questions we can ask ourselves. Admitting to herself she'll never actually preserve any fruit from a fecund tree in Florida, the main character wonders, "Aren't there whole stores devoted to the sale of marmalade? Whole malls of marmalade, and not just from this country?" And then, a few paragraphs later: "What if you are the last one standing when others have left the concert, the theater, the crime-addled city, the busted love affair? What if you look for a sign and a sign doesn't come. … What if you have to make a decision on your own and it feels like a body blow, falling back on yourself."
What do we want from short stories? What can they do? It's tempting to greet another short-story collection with a sigh, to yearn instead for the sustained nourishment of a novel or memoir. But it's almost audible, the delicious click when a Hempel idea clicks into place. "What a [jerk]," she writes in the final story. "Not long after, I heard he was doing time for embezzlement. Asked myself: Going to learn this time? Okay, another time. Next time."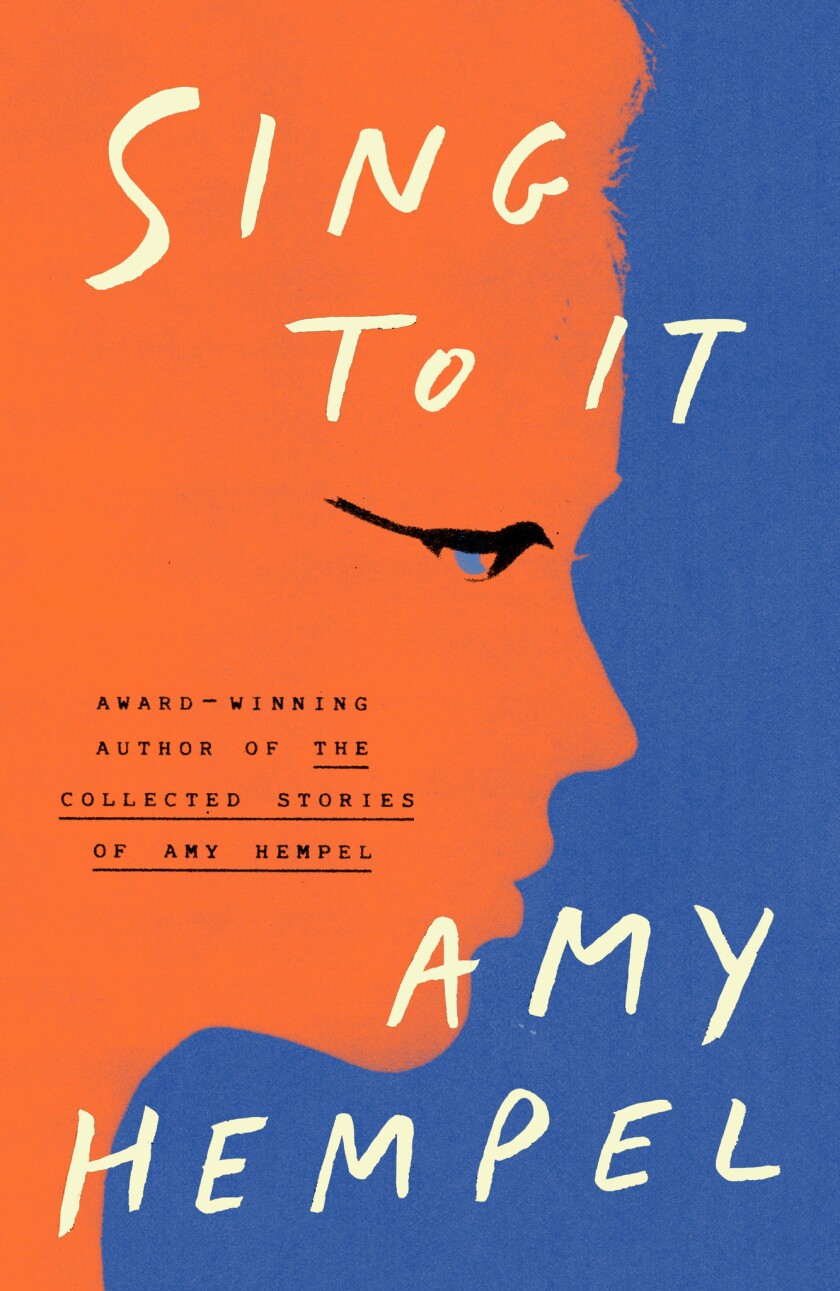 Life can swerve from serene to horror, from normal to a rental in Florida, from this time to the next, and Hempel is there as an eager guide: "The bar in the haunted hotel," she writes in a typically wonderful passage, "is where you can wait … I plan to go there again and again, trying different psychics until I find the one who won't tell me the truth."
::
Amy Hempel
Scribner, 160 pp, $25
Deuel is the author of "Friday Was the Bomb: Five Years in the Middle East."
---