Books: Daniel Handler goes Philip Roth, Nora Ephron is celebrated and a look at the controversial history of John Smelcer
Welcome to books this week! First, a couple of stories that you can find only online:
THE BIG STORY
John Smelcer's YA book "Stealing Indians" is a finalist for the recently announced PEN Center USA awards. Questions about Smelcer have been raised since 1994, when he was teaching at the University of Alaska Anchorage and a controversy emerged over his claims to Native heritage. Terese Marie Mailhot reports on Smelcer's history, which includes being awarded a prize that was rescinded and plaudits for Smecler from several famed authors — including Saul Bellow and Chinua Achebe — who died three or more years before Smelcer's books were published.
A BESTSELLER?
For a brief interval on Thursday, the book "Handbook for Mortals" by Lani Sarem topped the New York Times' YA bestseller list, knocking monthslong-chart-topper Angie Thomas' "The Hate U Give" down to No. 2. If you hadn't heard of "Handbook for Mortals," you're not alone — many in the YA community hadn't either. Had the bestseller list been gamed, they asked? Jessica Roy explains.
DIRTY PARTS
Daniel Handler has taken a page from Philip Roth in his powerful, profane new novel "All the Dirty Parts." The prose is unlike that of his famous alter ego, Lemony Snicket. Handler's writing is spare, stripped down and devoid of anything twee. It's a fascinating book, writes Michael Schaub in our review, that somehow succeeds on its own merits.
BESTSELLERS
For 44 weeks now, "The Book of Joy: Lasting Happiness in a Changing world" by Archbishop Desmond Tutu and the Dalai Lama has appeared on our nonfiction bestseller list. This week, it's at No. 8. The book came about when Tutu traveled to Dharmasala, India, to celebrate his holiness' 80th birthday in 2015, and commemorates their shared stories and experiences. A book by John Smelcer (the controversial author previously mentioned), the "Alutiiq Noun Dictionary and Pronunciation Guide," has an introduction attributed to the Dalai Lama. His holiness' office told The Times that he did not write it.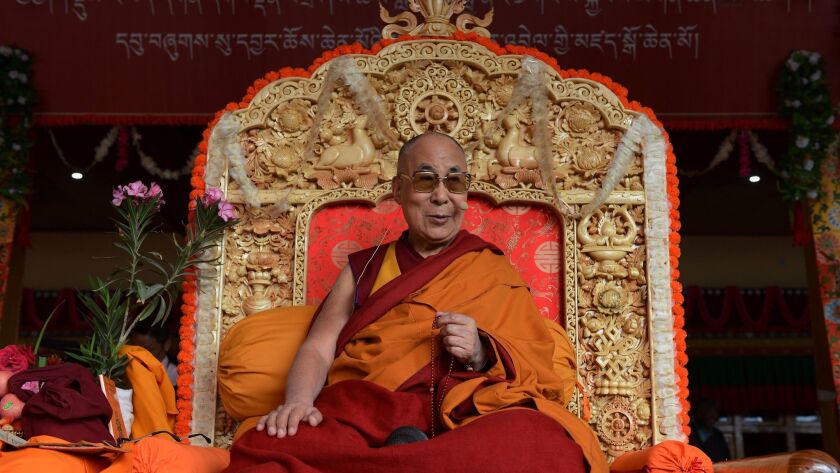 REVIEWS
Critic at large Rebecca Carroll reviews Claire Messud's new novel, "The Burning Girl," a tale of a fraught girlhood friendship. Carroll writes that Messud "is an absolute master storyteller and bafflingly good writer."
Former books and culture editor Joy Press reviews Samantha Hunt's "The Dark Dark," a collection of short stories that "slip seamlessly between tart realism and hallucinogenic fantasy."
The new book "I'll Have What She's Having" by Erin Carlson looks at Nora Ephron and the making of her three seminal romantic comedies: "When Harry Met Sally," "Sleepless in Seattle" and "You've Got Mail." If you click through to read our review by Jason Diamond, you'll also get to see a couple movie clips.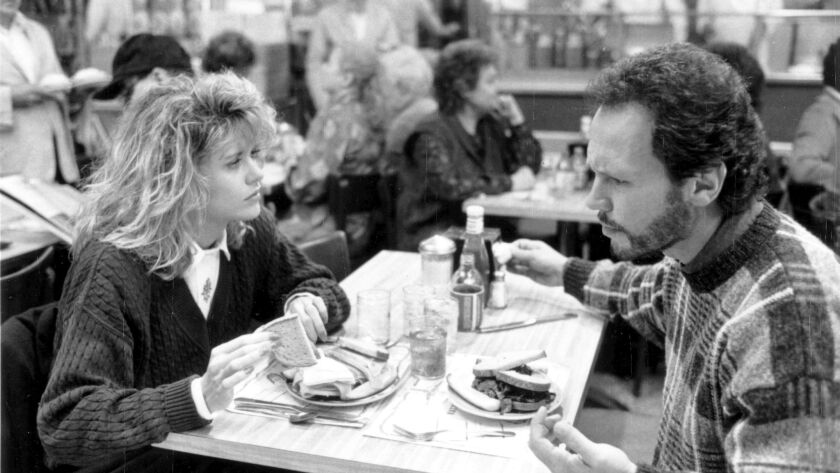 EXTRA
There's nothing bookish about this story. I just wanted to share my favorite long read of the week. In a collaboration between New York magazine and ProPublica, reporter Alec MacGillis looks inside Ben Carson's HUD. What he finds at the Department of Housing and Urban Development is flagging morale, unfilled positions and Carson's close relatives. What makes the story great is the level of detail he gets from different offices and associates; when I finished reading, I felt I had really learned something.
---
Get the latest news, events and more from the Los Angeles Times Book Club, and help us get L.A. reading and talking.
You may occasionally receive promotional content from the Los Angeles Times.