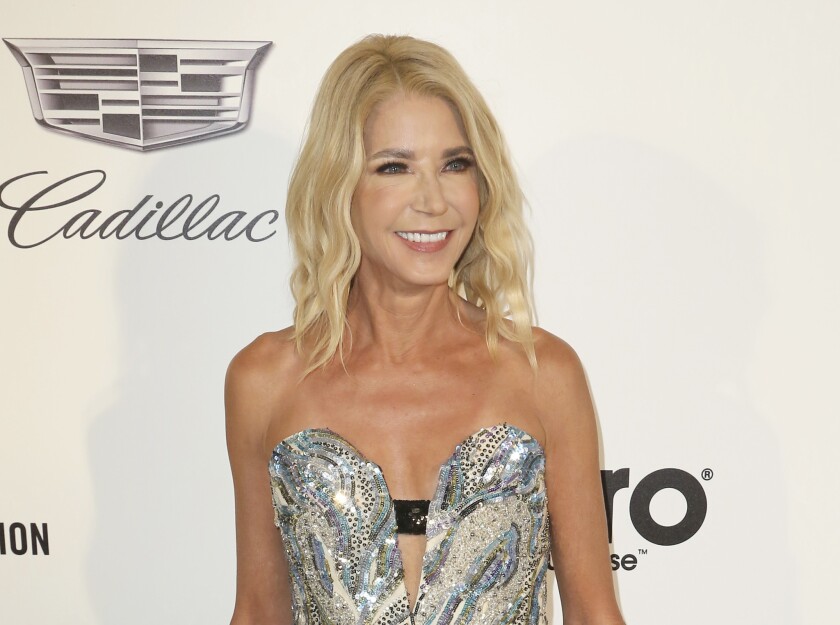 Candace Bushnell, whose 1997 book "Sex and the City" spawned a hit HBO television series, is co-writing a young adult novel inspired by the#MeToo movement, the Associated Press reported Friday.
The news comes just days after Paramount Television announced it had acquired the television rights to Bushnell's follow-up to her book, the forthcoming "Is There Still Sex in the City?"
Bushnell is teaming up with Katie Cotugno, an author of young adult fiction, on a novel called "Rules for Being a Girl."
The book focuses on a high school senior who is the subject of sexual advances by a teacher. The student, like the character Carrie Bradshaw in "Sex and the City," writes a newspaper column dealing with romantic and sexual issues.
"Rules for Being a Girl" won't be Bushnell's first foray into young adult fiction. Her 2010 book "The Carrie Diaries" followed her famous character as a high school student; the following year, Bushnell penned a sequel, "Summer and the City."
Bushnell's co-author Cotugno has written several young adult novels,including "Top Ten," "Fireworks" and "99 Days."
"Rules for Being a Girl" is scheduled for publication in April 2020 by HarperCollins Children's Books.
The book might tide over Bushnell's fans waiting for the television series based on her as-yet-unpublished "Is There Still Sex in the City?"
Bushnell is set to write the pilot for the planned series, which she will also executive produce, Deadline reports. She announced the book that will serve as the basis for the show in December; it's set for publication by Grove Press this August.
The book will examine what dating is like for single women in their 50s and 60s and will include sections on dating apps, restorative genital surgery and "cougars" — middle-aged women who date younger men.
"At one time, 50-something meant the beginning of retirement —working less, spending more time on your hobbies, with your friends, who, like you, were sliding into a more leisurely lifestyle," Bushnell said. "They weren't expected to exercise, start new business ventures, move to a different state, have casual sex with strangers, and start all over again. But this is exactly what the lives of a lot of 50- and 60-something women look like today, and I'm thrilled to be reflecting the rich complexity of their reality on the page and now on the screen."
There's no word yet on casting or a premiere date for the television version of "Is There Still Sex in the City?"
---