George R.R. Martin expands storytelling universe with Meow Wolf, a Santa Fe arts collective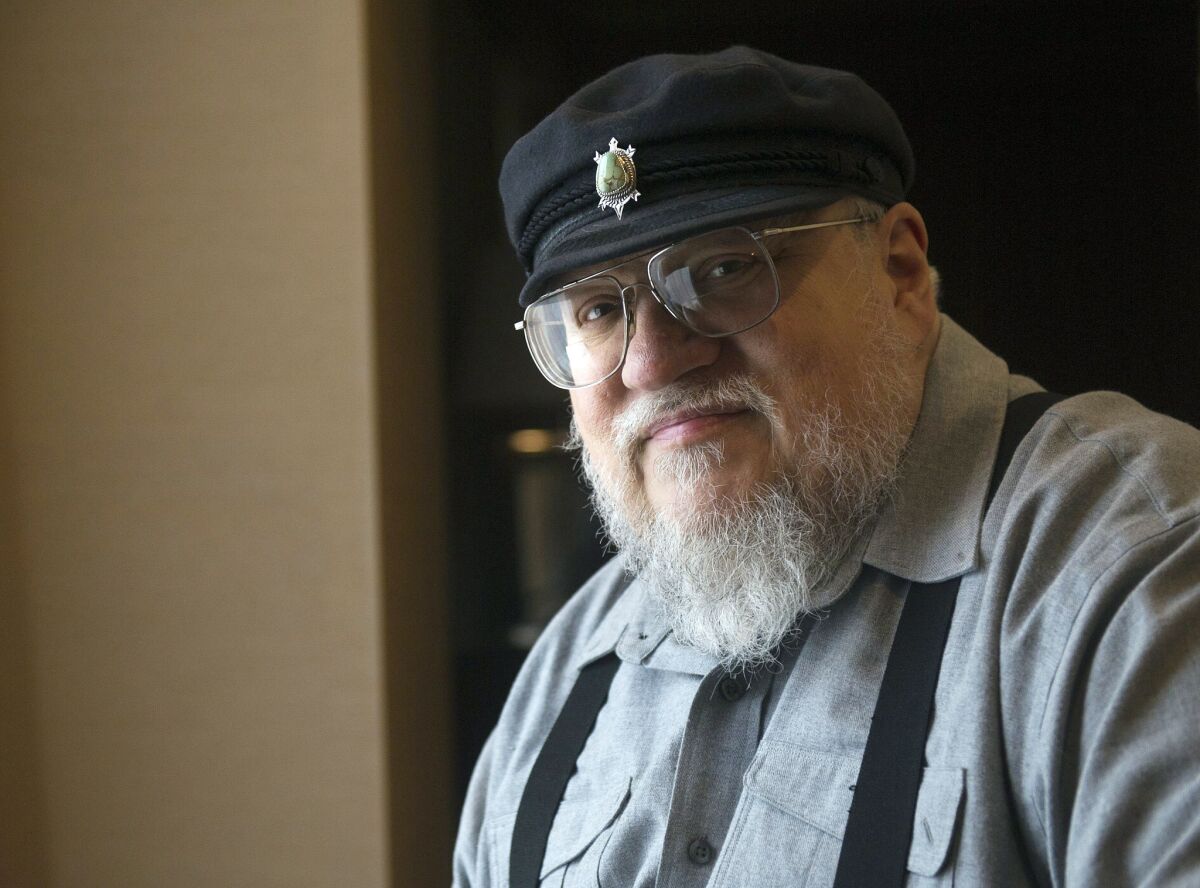 "Game of Thrones" creator George R.R. Martin will be focusing some of his creative energy on a different kind of storytelling. The novelist has been named Chief World Builder for Meow Wolf, the popular arts collective and entertainment company based in Martin's hometown of Santa Fe, N.M.
Meow Wolf quickly became one of the most recognizable names in the American art scene after its founding in 2008. Initially founded as a collective for Santa Fe artists, the group is now a company with more than 300 employees that "creates immersive and interactive experiences that transport audiences of all ages into fantastic realms of story and exploration," according to its website.
RELATED: Reading New Mexico — literature that reveals life at a cultural crossroads »
Martin has been a longtime supporter of the company. In 2015, the novelist announced he was pledging $2.7 million to help transform a bowling alley into the House of Eternal Return, a 20,000-square-foot art installation featuring sculptures and secret passages. Writing for The Times, Jay Jones described the project as "a modern-day Twilight Zone."
In an interview last year, Martin told The Times that he trusted his intuition when making the donation.
"You have to go with your gut," Martin said. "That's all you have. And my gut told me Meow Wolf was up to something very special here. The only question is: Would the world be ready for it? Thankfully, the world was more than ready for it."
Meow Wolf told Deadline that Martin's new role at the company will involve giving advice to the collective's artists on "building narrative and mind-bending ideas" for their installations.
Vince Kadlubek, the CEO of Meow Wolf, said Martin is "uniquely experienced to help us" plan more installations, the Albuquerque Journal reported Sunday.
"Ultimately, we want George to feel the creative freedom," he said. "It's an opportunity for us to be playful with no pressure. For us, it's obviously an honor and forces us to step our game up. And for him, we hope to provide an opportunity to have fun, get creative and let loose and share his imagination."
Martin told Deadline that Meow Wolf piqued his curiosity when he first became aware of the company's art installations.
"When Vince first approached me with the idea to buy and renovate a bowling alley, I wasn't sure what to expect," Martin said. "However, they really sparked my interest and their vision pushed all my buttons — a sci-fi world spanning multiple universes — they delivered something we've never seen before. I look forward to continuing to grow the Meow Wolf story world for years to come."
---
Get the latest news, events and more from the Los Angeles Times Book Club, and help us get L.A. reading and talking.
You may occasionally receive promotional content from the Los Angeles Times.