Maggie Gyllenhaal wrote Elena Ferrante a letter. Now she's directing 'The Lost Daughter'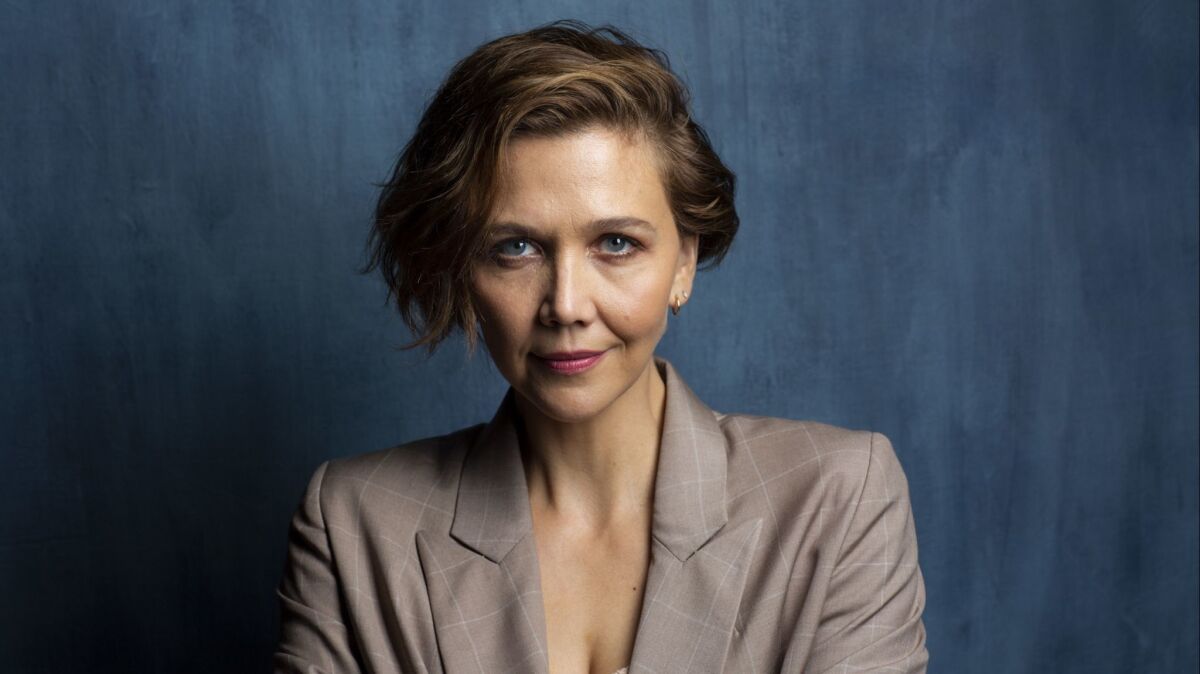 Maggie Gyllenhaal wrote Italian author Elena Ferrante a letter — and then the actor wound up deciding to direct her first feature film.
Deadline reports that Gyllenhaal will write, produce and direct a film adaptation of Ferrante's novel "The Lost Daughter," published in Italy in 2006 and in English in 2008.
"The Lost Daughter" is not part of Ferrante's international bestselling Neapolitan series. It follows a divorced English teacher who takes a vacation in southern Italy after her daughters leave to visit their father in Canada. After she meets an odd vacationing family, she's forced to reckon with her own relationship with her children.
Gyllenhaal talked about the upcoming adaptation at this weekend's New Yorker Festival, Vulture reports. "Last November, I spent a few weeks writing this letter to Elena Ferrante," Gyllenhaal said. "I said what I wanted to say to her about how I would imagine 'The Lost Daughter.' She came back and said, 'You can have the rights, but you have to direct it. I'm only giving the rights to you to direct.' "
Gyllenhaal wasn't sure if she was ready. "I was like, Well, I mean, I don't know. What if we can't finance it with me directing it? And what if something happens? And she said, No, I only — It makes me want to cry actually, because it's like the woman who I admire basically saying you can do it. And who better than her?"
Ferrante, who writes under a pseudonym and is best known for her four-book Neapolitan novel series, wrote about the news of Gyllenhaal's adaptation in a column for the Guardian.
"It's important for me — for her, for all women — that her work be hers and turn out well," Ferrante wrote. "Mine already exists, with its strengths and defects. In the great warehouse of the arts, set up mainly by men, women have for a relatively short time been seeking the means and opportunities to give a form of their own to what they have learned from life. So I don't want to say: you have to stay inside the cage that I constructed."
Gyllenhaal is making some changes — she says her adaptation, still in process, won't take place in Italy. She doesn't plan to act in the film.
Ferrante's widely loved Neapolitan novels are being adapted into a 32-episode Italian-language television series. The first eight episodes, based on the quartet's first novel, "My Brilliant Friend," are scheduled to air on HBO starting in November.
---
Get the latest news, events and more from the Los Angeles Times Book Club, and help us get L.A. reading and talking.
You may occasionally receive promotional content from the Los Angeles Times.