"Especially now, this is an important event for the community, for queer readers and writers to come to together and be heard," says Dan Lopez, a writer and steering committee member of the first Lambda LitFest, which spans March 6-12 in Los Angeles. "We want to create more and more places for LGBTQ voices in the literary world."
Conceived by the Lambda Literary Organization, LitFest presents a broad array of free programming that celebrates inclusivity, intersectionality and LGBTQ storytelling in Southern California. "L.A. often gets forgotten in the literary world, but there's a diverse history and a lot of talent here," he said, adding that events will be held across Los Angeles — "from Pasadena to Long Beach" — to honor "diverse representation from different parts of the city."
The main event is LitFest Saturday on March 11 at Barnsdall Art Park — a full day of back-to-back panels including discussions on barriers and opportunities in LGBTQ publishing and the role of the community's nonfiction writers in the Trump era, — but LitFest at large will run at satellite locations all week. The calendar of events is a flurry of LGBTQ-focused programming, including the celebrated spoken-word collective Sister Spit and the experimental L.A. journal GuerillaReads, all capped with a closing party at Akbar. The following events, listed by title, in particular are not to be missed.
Yes Femmes
Yes Femmes kicks off the festivities on Monday night at the Pieter Performance Space, Lincoln Heights' pioneering nonprofit community dance studio, with a launch party for its eponymous journal. Yes Femmes "explores the limits of the body, aims toward transformation, seeks plants and animals as models or collaborators, expresses saturated or hysterical emotion, and is campy, fannish, plagiaristic or regurgitative." If the mysterious prospect of plant collaboration hasn't already piqued your interest, Yes Femmes' lineup will. Expect the unexpected from dreamoirist Wendy C. Ortiz and poet and performance artist Jasmine Nyende, both of whom have drawn on the private/public space of social media as inspiration for their work, among others. 7 p.m. Monday at Pieter Performance Space, 420 W. Ave. 33, Los Angeles, pieter.com.
Romantic Comedy
A monthly stand-up series, typically hosted at Culver City's romance-only bookstore and feminist safe space the Ripped Bodice by comedians Jenny Chalikian and Erin Judge, Romantic Comedy takes over Stories Books and Cafe in Echo Park for a special Lambda LitFest edition. Featuring local favorites like novelist Catie Disabato and comic Solomon Georgio, among others, Romantic Comedy is an all too rare opportunity to see prose writers and comedy writers share a stage. Interdisciplinary, cross-genre cabarets feel particularly of the moment in Los Angeles' nightlife; the fact that more bookish comedy shows haven't popped up is surprising. (Any venues looking to fill a niche, take note.) Come for the readings and stay for the stand-up, or maybe visa versa, and pick up a book while you're there. 7:30 p.m. Wednesday at Stories Books and Cafe, 1716 Sunset Blvd., Los Angeles, storiesla.com.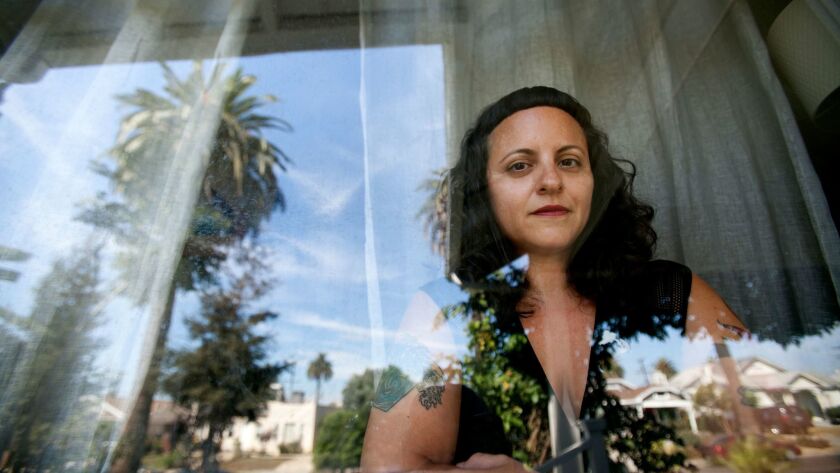 We are Chicanx: A Brown-Queer Revolution
Part of Lambda LitFest's mission is to celebrate the "diverse tradition of LGBTQ writers and readers in the Southland," and, born in L.A. and of-the-moment Chicanx hits the mark. Avenue 50 Studio in Highland Park presents the best and brightest writers of Chicanx culture, defined as "a new, radical, decolonized, inclusive identity" (beyond Chicano/Chicana and Latino/Latina) "forged on the streets of L.A. for LGBTQ and non-binary familia." Avenue 50's readings consistently provide a space for underrepresented authors; it's one of the go-to destinations for literary events featuring the diverse working writers and literary community in L.A. The event is moderated by 2016 Lamda finalist Meliza Bañales, a.k.a. Missy Fuego; a Q&A will follow. 7:30 p.m. Thursday at Avenue 50 Studio, 131 N Avenue 50, Los Angeles, avenue50studio.org
Inside the Writer's Studio
Patricia Nell Warren hardly needs introduction; her debut novel, "The Front Runner," published in 1974, was a groundbreaking gay love story about an affair between a coach and his star athlete — and a bestseller. She is joined in conversation by Felice Picano at Beyond Baroque. 8 p.m. Friday at Beyond Baroque, 681 Venice Blvd., Venice, beyondbaroque.org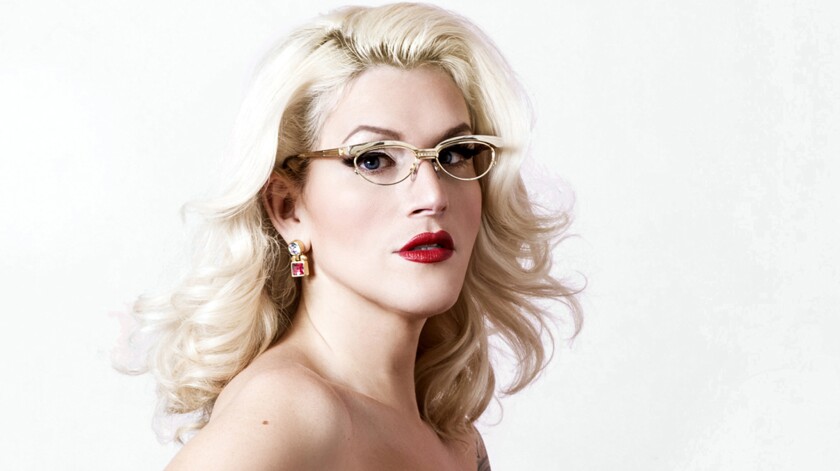 Queer Characters in Novels, Screenplays and Everything in Between
Interested in craft? Consider this your master class. Join five writers, including "Transparent" writer and transgender icon Our Lady J, for an in-depth discussion on developing LGBTQ characters across genres. 3 p.m. Saturday at Barnsdall Gallery Theatre, 4800 Hollywood Blvd., Los Angeles, barnsdall.org
Literary Drag Race: All Stars Pop Up
Pop culture, camp and banned literature — in other words, the best this life has to offer — join forces at the Abbey for Literary Drag Race. Inspired by "RuPaul's Drag Race," contestants present their own work or read from banned books borrowed from the West Hollywood Library, while Christopher Rivas, a Moth storytelling winner, offers direction on how to more effectively deliver their lines. Expect performances from the spectrum of drag (pageant, androgyny, camp) at this community-curated event and the glee of reclaiming banned texts at none other than the Abbey — an LGBTQ Los Angeles landmark — is ingenious, empowering and fun. Noon March 12 at the Abbey, 692 N. Robertson Blvd., West Hollywood, theabbeyweho.com
---