Family-friendly readings. Sci-fi meets sports. And my new signature scent. Here's what's new from the literary web.
Smell like your literary heroes
A friend came back from the Renegade Craft Fair with some very important intel: There is a perfumery called Immortal Perfumes, and it's created an entire line inspired by literature. The company's tagline: "Channel Marie Antoinette…or your favorite dead writer."
It gets better:
"Immortal Perfumes is a micro-perfumery specializing in historically inspired, handmade perfumes. Ever wonder what Mr. Darcy's estate, Pemberley, smelled like after a fresh rain?"
To be honest, no, not until this moment. I'm guessing grass? Which, as it happens, is a popular element in "green note" scents. Well done, Immortal Perfumes. You've got my number. I'm hooked.
Not into Austen? There's many more: a Sylvia Plath scent, Poe's Leonore, cologne inspired by Kerouac, and his and hers "Literary Lovers" perfumes called Catherine and Heathcliff. There's a Dead Writers sample pack for the indecisive, or simply Dead Writers Perfume, a unisex scent that "evokes the feeling of sitting in an old library chair paging through yellowed copies of Hemingway, Shakespeare, Fitzgerald, Poe." Time to crack a spine and get spritzing.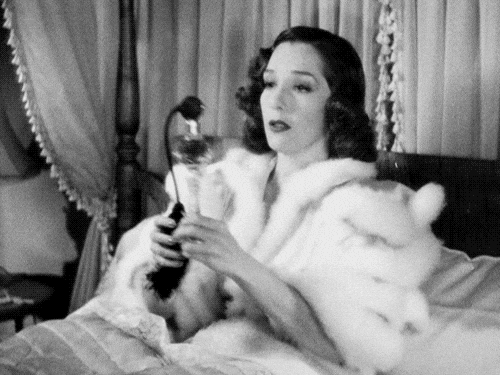 Where sports and sci-fi converge
This is a story about the future of American football. It's also blowing my mind.
Created by Jon Bois at SB nation, "17776" is a science-fiction, Internet Age war of the worlds that's been making the rounds on social media since the first installment was posted last week. The format is immersive: a multi-media "infinite scroll" not unlike "Snow Fall," but, you know, with a heavy dose of speculative fiction. And sports.
I'm part way through the third chapter, but I'm impressed and excited by the innovation of what I have seen. An episodic narrative, new chapters will be posted through July 15. This is storytelling created expressly for the Internet, and while a lot of other things are online-only — including this post — few take such advantage of the medium. I'm not entirely sure what "17776" is, or what it's saying, but I'm intrigued.
And I'm not alone — "17776" has 2.3 million page views and counting. As an immersive experience, "17776," which is presented initially as a glimpse into the future of football but quickly shifts into something very different, may also be a glimpse into the future of reading on the Internet.
Take the kids to 'Radiant Child'
Here's something to schedule for readers of all ages:
Javaka Steptoe, whose picture book "Radiant Child: The Story of Young Artist Jean-Michel Basquiat" won the 2017 Randolph Caldecott Medal and the Coretta Scott King Illustrator Award, will appear at 4 p.m. Wednesday at the Studio City branch of the L.A. Public Library, and at 4 p.m. Thursday at the Felipe de Neve branch.
Expect a reading, an interactive workshop, an artist talk and a book signing. Both events are free, refreshments will be provided and attendees have the chance to win a copy of the book, which introduces "readers to the powerful message that art doesn't have to be neat, clean, or inside the lines, to be beautiful." Amen. A perfect way to beat the heat with family.
---