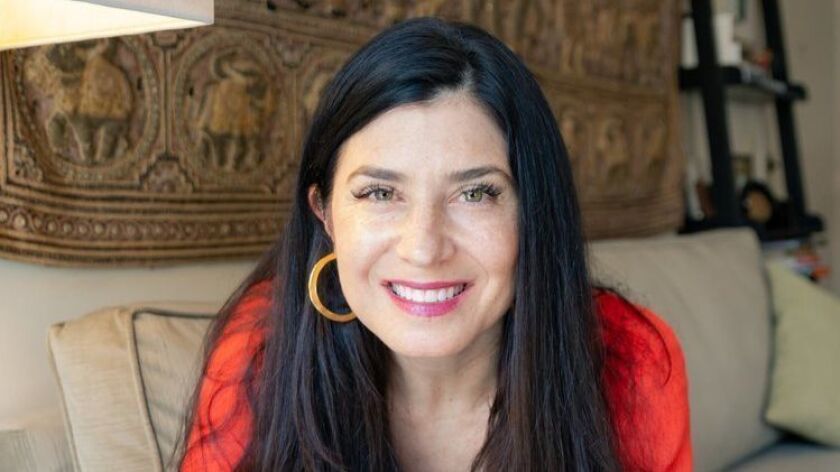 As June kicks off, it's officially the season for breezy baseball games, pride celebrations, and our perennial favorite: gripping literature. This week presents a bounty of events that touches on the range of what it means to be an American, and what it means to be human.
A diverse set of writers will examine community and city, who we love and where we spend our leisure time, to name a few facets of our identities. There's something for every human, and book lover.
The human experience, with Jen Pastiloff and Lidia Yuknavitch
Memoirist Jen Pastiloff has her battle wounds from losing her father at an early age, and grappling with an eating disorder and hearing loss. But she has used her pain to offer hope and resilience to others with her yoga-based workshops that sell out around the world. Her friend, and fellow examiner of the human condition, Lidia Yuknavitch — whose book "The Chronology of Water" was recently optioned by Kristen Stewart — will discuss Pastiloff's memoir, "On Being Human: A Memoir of Waking Up, Living Real, and Listening Hard," in what is sure to be an honest, poignant and life-affirming talk.
7:30 p.m. Tuesday, June 4, at Skylight Books, 1818 N. Vermont Ave. Free.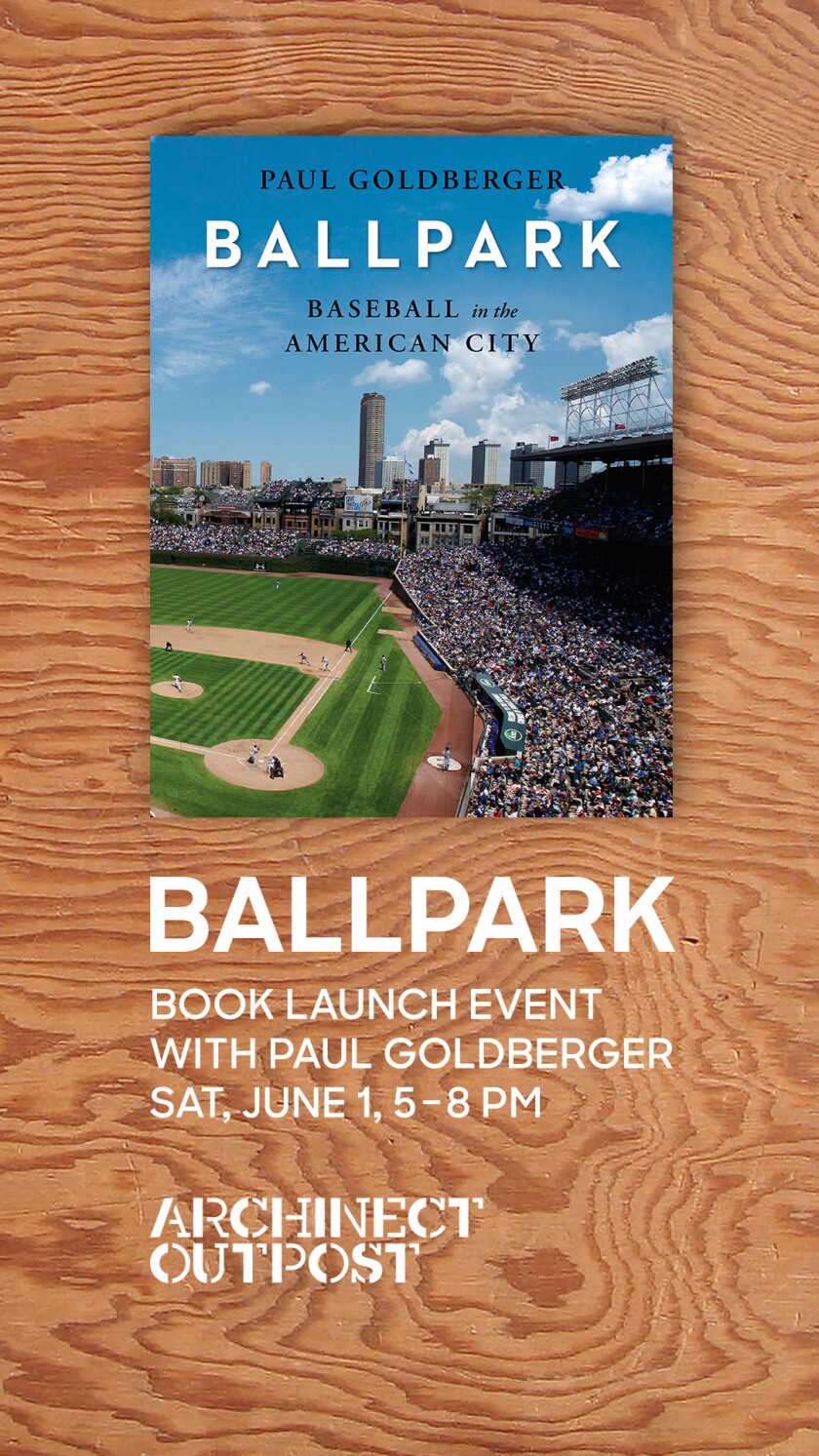 Paul Goldberger takes Los Angeles out to the 'Ballpark'
Dodger Stadium is a beloved landmark, but its history is complicated. In the '50s, the Mexican American enclave of Chavez Ravine was razed to make room for the stadium in one of the most controversial examples of eminent domain. Expect the Pulitzer Prize-winning writer Paul Goldberger to discuss this blight of urban planning, as well as the triumphs, in conversation with Archinect founder and director Paul Petrunia. In Goldberger's latest book, "Ballpark," the former architecture critic for the New York Times and the New Yorker tracks the relationship between America's favorite pastime and the ever-shifting priorities of the modern metropolis. Bring your own roasted peanuts — or don't, because who wants to clean up all those shells?
5-8 p.m. Saturday, June 1, at Archinect Outpost, 900 E. 4th St. Free, or prepay $38 for signed copy of book. Doors open at 5 p.m. and promptly close at 6 p.m. when the event begins.
The story of Dreamers and others in 'Deported Americans: Life After Deportation to Mexico'
In 2018, President Trump's strict immigration policies resulted in more than 256,000 people getting deported from the United States. In interviews with more than 100 deportees and their families, former public defender Beth Caldwell, currently a professor at L.A.'s Southwestern Law School, follows the long-term consequences of deportation — including depression, drug abuse and homelessness — on both sides of the border. Alongside personal stories, such as Dreamer Gina's experience of being deported to Tijuana in 2011, leaving behind the only country she's ever known, Caldwell advocates for legislative and judicial reforms to ease the suffering for millions of U.S. citizens affected by deportation.
5 p.m. Sunday, June 2, at Vroman's Books, 695 E. Colorado Boulevard, Pasadena. Free.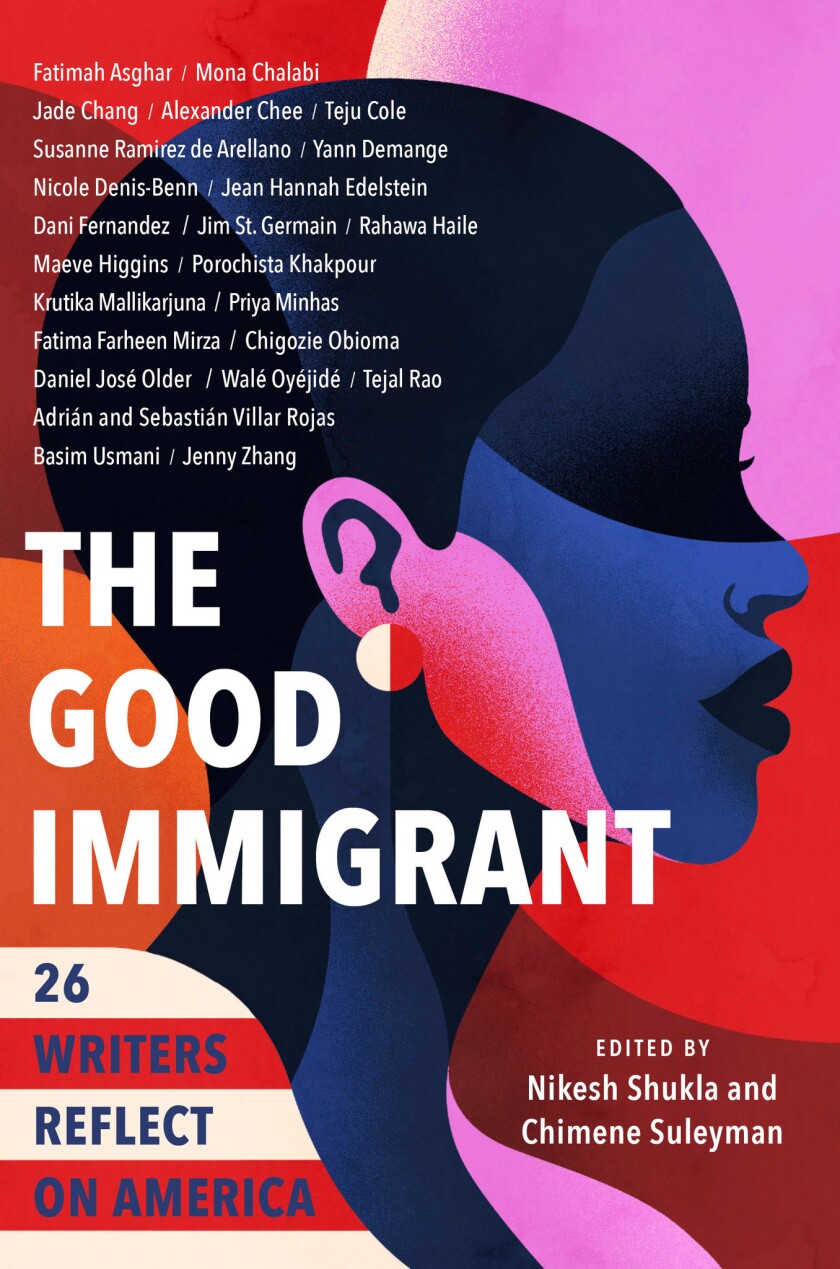 Who gets to call themselves an American and why?
"The Good Immigrant," the American follow-up to the bestselling U.K. version praised by Zadie Smith, asks 26 writers who live between various cultures and languages to consider immigration, belonging and cultural identity in the time of travel bans and the white supremacist march in Charlottesville, Va. Co-editor Nikesh Shukla will be joined by contributors Jade Chang ("The Wangs vs. The World") and Dani Fernandez, "Nerdificent" host and "Ralph Breaks the Internet" character, for a crackling and provocative talk on the ever-debatable parameters of American identity.
7 p.m. Tuesday, June 4, at Chevalier's Books, 126 N. Larchmont Blvd. Free.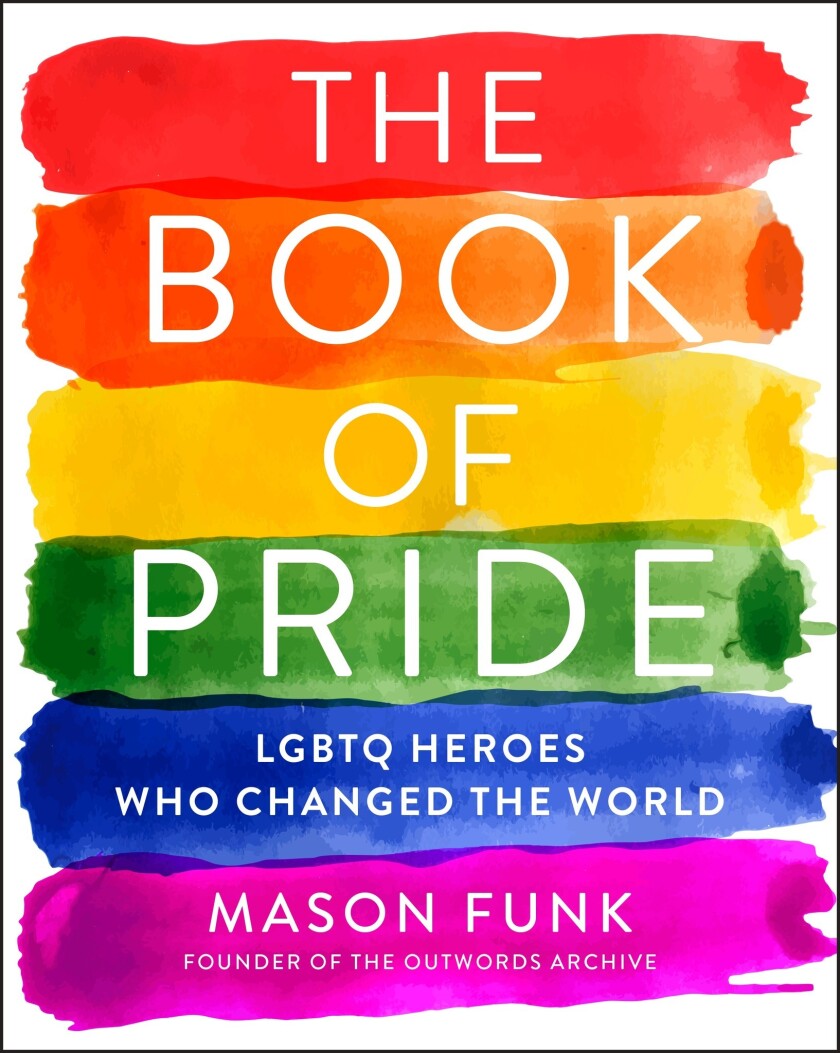 Before Mayor Pete: The pioneers of Pride
Before there was Pete Buttigieg, an openly gay candidate for president, there were scores of quietly extraordinary people — army colonels, Cuban immigrants, nightclub owners — who fought personal and public battles for the right to proudly exist in the hetero-normative world. Mason Funk, founder and executive director of Outwords, a nonprofit that documents the history of LGBTQ people all over the United States, shines a light on 75 elders and pioneers in "The Book of Pride: LGBTQ Heroes Who Changed the World."
6-8 p.m., Thursday, June 6, at WeWork West Hollywood (Pacific Design Center Red Building), 8687 Melrose Ave. Free.
---