This July 4th might be a tricky one to celebrate for those prone to reading behind the fireworks. The U.S. has always been a story of the haves and the have-nots, and if you're on the lucky side of that story, you might feel a pang of guilt (or more) at the grill or at the beach, remembering those less fortunate than you.
Looking to work out those feelings productively without buzz-killing the barbecue?
These Los Angeles book events offer a tantalizing slate of writers who shine a light on those who get the riches, the fortune cookies and the right to remake or revive history in the form of two graphic novels, one architect's showcase and two novels with political resonance.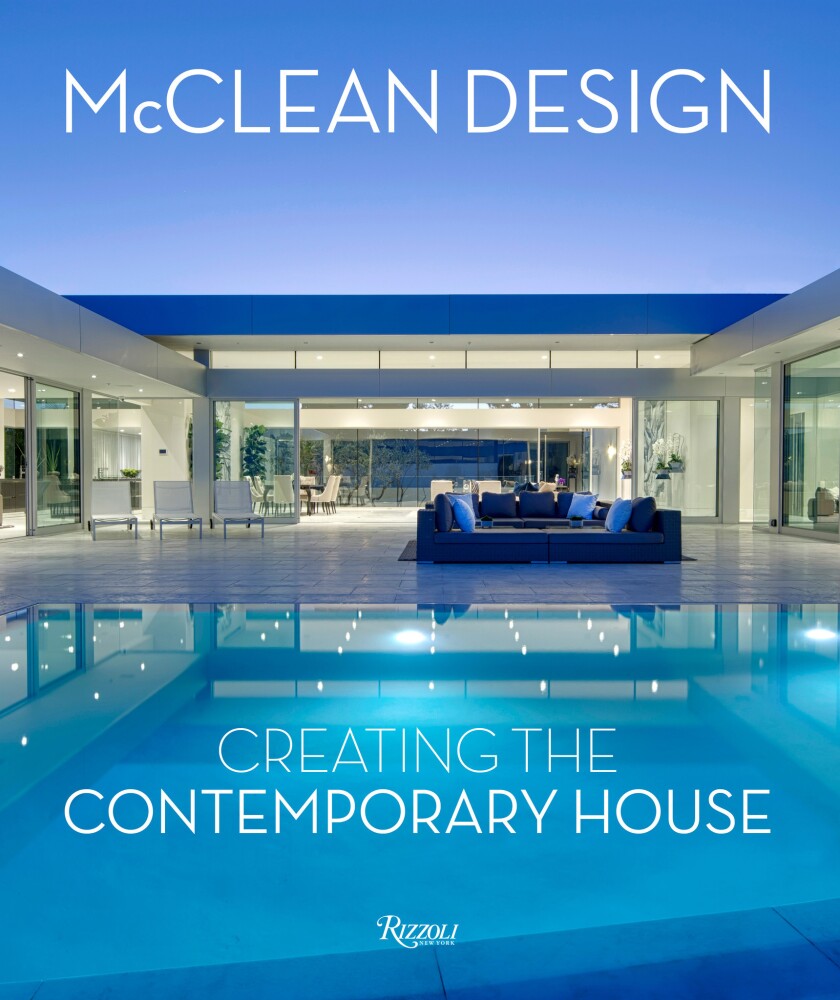 '99 Problems,' but a glass manse isn't one
Indoor gym, hair salon, movie theater, Champagne vault – no, those aren't amenities available on a Carnival cruise ship, those are high-luxury features of houses designed by architect Paul McClean. Using water and glass to seamlessly connect the indoors and outdoors, McClean has designed epic house-scapes that have been scooped up by the Winklevoss twins, Calvin Klein, and Jay-Z and Beyoncé, whose 30,000-square-foot home boasts four swimming pools, a tennis court and a wellness complex. McClean will sign his peek into 1% living, "McClean Design: Creating the Contemporary House," at 4 p.m. Saturday at Hennessey & Ingalls, 300 S. Santa Fe Ave., Suite M, downtown L.A. Free.
Book lovers! Sign up for the new L.A. Times Book Club for upcoming author events »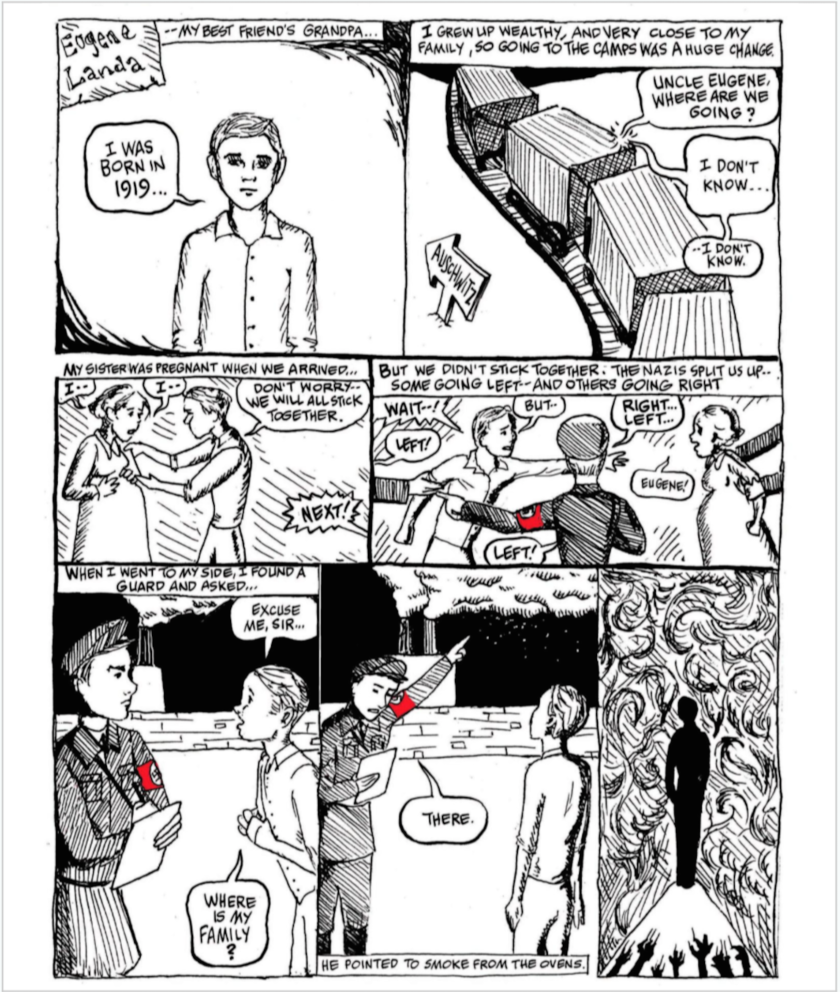 Survivors of the Shoah, in black and white
C. Daniela Shapiro is still a student at the University of Rochester (class of 2020, woot!). When she was a freshman, she wrote and illustrated "The Stories of Survivors," a slim graphic novel that weaves her visit to concentration camps in Poland with the experiences of those who narrowly made it out with their lives. In stark black-and-white drawings, Shapiro captures the heartbreaking stories of the Shoah survivors, including that of Eugene Landa, who was immediately separated from his pregnant sister upon arrival in Auschwitz. "The Stories of Survivors" has been praised as an approachable and modern response to the Holocaust, especially for young readers. Shapiro will be on hand for a talk and book signing.
3 p.m. Sunday at the Los Angeles Museum of the Holocaust in Pan Pacific Park, 100 S. the Grove Drive, L.A. Free.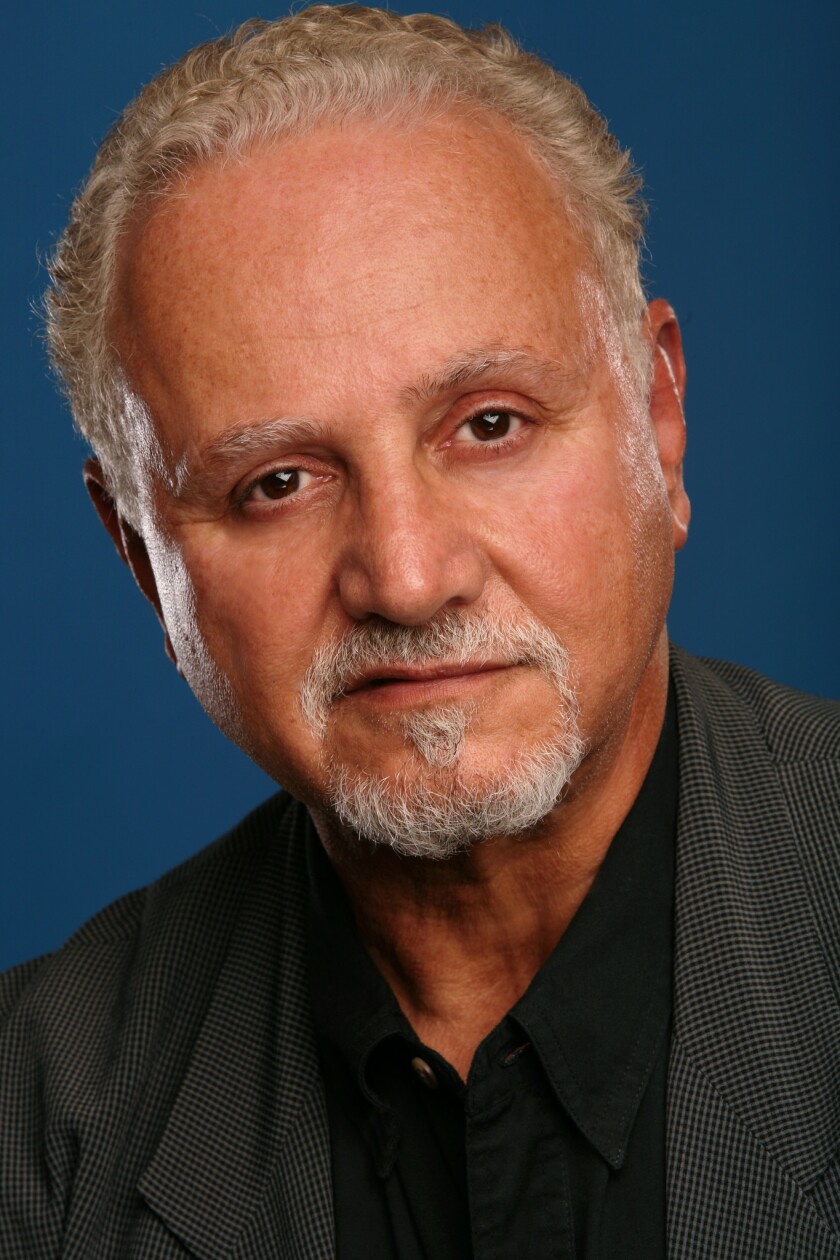 Up and out in Hollywood?
In 1977, openly gay author Felice Picano arrived in Hollywood to work for Cary Grant's Brut Productions. Soon he befriended a host of actors and fellow writers, many of whom were closeted ... which means the tea just might be served piping hot at Picano's presentation, "Coming to Hollywood: 1935-2000." Sharing anecdotes, vintage photos and excerpts from his Hollywood novel, "Justify My Sins," Picano surely will entertain. And if the library won't allow the tea to be served at magma temperatures — look, there was already a horrible fire there in 1986 — we will all just have to go off and speculate.
2 p.m. Sunday at Los Angeles Central Library, Mark Taper Auditorium, 630 W. 5th St., downtown L.A. Free.
No. 1 paperback debut at Book Soup
If the title of Lillian Li's debut novel, "Number One Chinese Restaurant," makes you hungry for a multi-generational feast, then you've ordered the right special. Praised by Peter Ho Davies as "richly engrossing" and by Brit Bennett ("The Mothers") as "darkly comic," Li's saga tracks the yearnings and personal tragedies of many who work at the Beijing Duck House in Rockville, Md., such as owner Jimmy Han, eager to cast off the family burden of his late father's restaurant for fancier digs. Li, celebrating the paperback release, will be in conversation with Jade Chang, author of "The Wangs vs. the World."
7 p.m. Monday at Book Soup, 8818 Sunset Blvd., West Hollywood. Free.
Comrades in Armenia
Writer and essayist Viken Berberian, author of the acclaimed novels "The Cyclist" and "Das Kapital," has collaborated on a graphic novel with French artist Yann Kebbi. Set in the Armenian capital of Yerevan, "The Structure Is Rotten, Comrade," first published in 2017 in France, follows the ambitious dreams of architect Frunz and his builder father, known as Mr. Cement. In response to the duo's plans for razing Yerevan's hallowed landmarks and erecting high-rises in their place, the city's rebels mount a protest in this politically sharp adventure praised by Le Monde as "hilariously funny and violent."
7:30 p.m. Tuesday at Skylight Books, 1818 N. Vermont Ave., Los Feliz. Free.
---