Naomi Shihab Nye is first Arab American author named Young People's Poet Laureate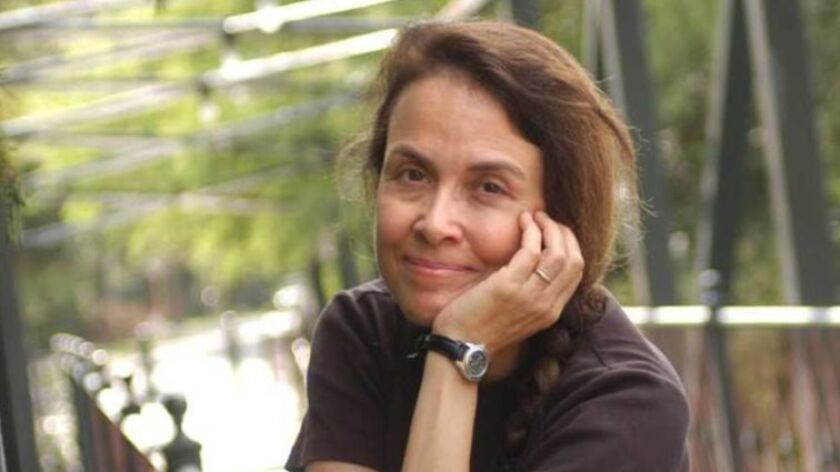 Naomi Shihab Nye has become the first Arab American author to be named the Young People's Poet Laureate.
Nye, a Palestinian American writer and longtime fixture of the San Antonio literary scene, is the seventh poet to be named to the post by the Poetry Foundation.
Foundation Director Katherine Litwin praised Nye, a St. Louis native who has lived for decades in San Antonio.
"Her writing is so warm and accessible — it can be funny and also very sophisticated," Litwin told Texas Monthly. "It never talks down to the reader, and that is what I hope young people will receive from hearing her."
Nye is the author of several poetry collections. She made her literary debut with the 1980 book "Different Ways to Pray," and she has since published collections such as "Fuel," "Transfer" and, most recently, "The Tiny Journalist."
A longtime teacher, Nye has been praised for her work in the field of young people's literature before. She won the Jane Addams Children's Book Award in 1998 for her acclaimed young adult novel "Habibi," and in 2013, she received the NSK Neustadt Prize for Children's Literature.
Nye is a literary celebrity in San Antonio, where she attended college and has taught writing for years. Author John Phillip Santos, one of her former students, told Texas Monthly that Nye has contributed to the city's literary scene in immeasurable ways.
"Just about every poet I know in San Antonio had contact with Naomi at some point," he said. "That was her mission worldwide, to help awaken an audacity within us and experience the joy of seeing your work printed out for the first time. Her unique voice and her perspective — it put our city on the map."
The San Antonio Current's Bryan Rindfuss recalled visits from Nye to his school when he was a student.
"Based on conversations with friends, I can confirm that I'm not the only one who cherishes the memory of sitting in a circle and watching Nye sing her original tune 'The Rutabaga Song' — a quirky earworm from her 1979 album 'Rutabaga-Roo (I've Got a Song and It's for You),'" Rindfuss wrote. "A visit from Nye meant not only a break from the doldrums of desk time, but an uplifting spell with an adult who was likely cooler than the teacher — and better at connecting with kids."
The Poetry Foundation established the position of Young People's Poet Laureate in 2006 to "raise awareness that young people have a natural receptivity to poetry and are its most appreciative audience, especially when poems are written specifically for them."
Nye succeeds Los Angeles native Margarita Engle as Young People's Poet Laureate. Her term lasts from 2019 to 2021.
---
Get the latest news, events and more from the Los Angeles Times Book Club, and help us get L.A. reading and talking.
You may occasionally receive promotional content from the Los Angeles Times.