Nobel Foundation will award two literature prizes this year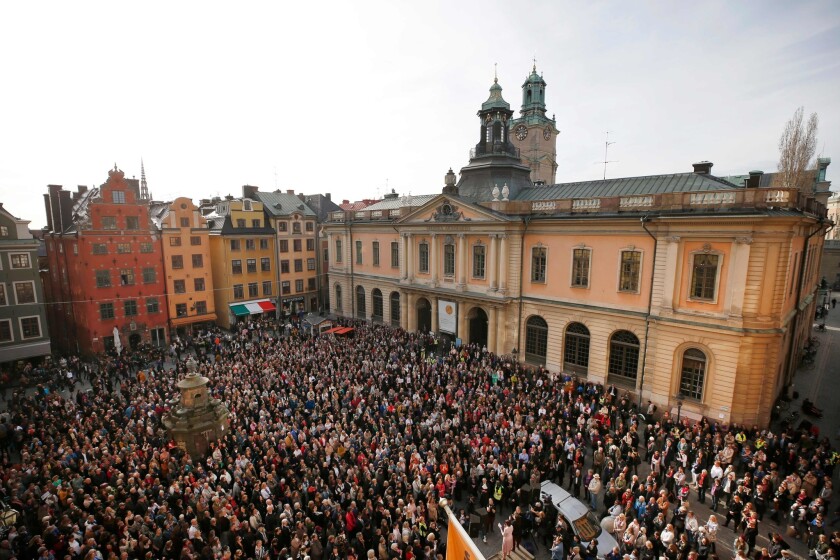 Two authors will be awarded the Nobel Prize in literature this year to make up for the cancellation of last year's award, NPR reported Tuesday.
The Nobel Foundation made the announcement Tuesday, following months of speculation over the fate of the annual prestigious literary prize. Last year's award was scrapped after a scandal involving Jean-Claude Arnault, a convicted rapist who is married to Katarina Frostenson, a poet and former member of the Swedish Academy, the group that awards the literature Nobel.
Arnault was accused of leaking the names of Nobel Prize winners, as well as assaulting or harassing 18 women, the New York Times reports. One of his alleged victims was Crown Princess Victoria, heir to the Swedish throne.
Frostenson and Arnault were also accused of a conflict of interest involving Forum, a Swedish cultural center that was funded in part by the Swedish Academy.
The Nobel Foundation said it had made changes in how the prize was awarded, including changing a rule that disallowed Swedish Academy members from resigning. In addition, the foundation said, the academy "no longer includes any members who are subject to conflict of interest or criminal investigations."
Another change announced by the Nobel Foundation is the addition of five independent authors and critics, unaffiliated with the Swedish Academy, to the selection committee.
Journalist Alexandra Pascalidou, who founded a rival prize to the literature Nobel, told the New York Times that Swedish Academy members who served during the scandals and still remained should resign.
"The problem is the public trust in the academy is so nonexistent, really, it's embarrassing," she said Tuesday.
But the Nobel Foundation said it was confident the changes would be adequate to restore trust in the award.
"The Nobel Foundation's board of directors believe the steps that the Swedish Academy has taken and intends to take will create good opportunities for restoring trust in [it] as a prize-awarding institution," the foundation said in a statement, Reuters reports."The Nobel Prize in Literature will once again be awarded, and this autumn Laureates for both 2018 and 2019 will be announced."
The most recent Nobel Prize in literature, awarded in 2017, was given to British novelist Kazuo Ishiguro. The year before, in a controversial move, the Swedish Academy selected American singer-songwriter Bob Dylan as the prize's recipient.
The two winners of this year's Nobel will be announced in October.
---
Get the latest news, events and more from the Los Angeles Times Book Club, and help us get L.A. reading and talking.
You may occasionally receive promotional content from the Los Angeles Times.