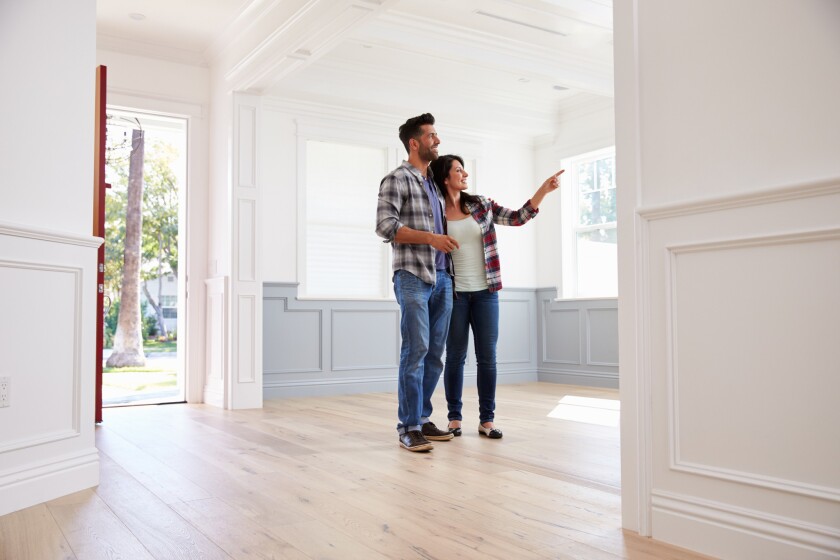 Could there really be an easier and less stressful way of buying a home in the super-hot, highly competitive Los Angeles real estate market?
The people behind Owners.com certainly think so. Owners.com is a tech-forward real estate brokerage with a personal touch. It blends an abundance of data and technology with the direct attention of an experienced agent into a singular home buying experience.
Good thing, too. In today's market, buyers have to be fiercer than ever and really think outside the box if they want to get into the home of their dreams.
"Hiring a real estate agent is a given, but so is using data and technology to gain an advantage over competing buyers, to broaden the home search, and to keep consumers as up-to-date and informed as possible about their options," said Dario Cardile, vice president of growth marketing at Owners.com.
A recent survey commissioned by Owners.com queried more than 1,200 home buyers and found marked generational differences in how people search for a home. For example, Gen Xers considered themselves to be more hands-on and were more likely to do their own research online to make decisions before initiating the next step with their agent, and only 29% said they trusted their agent to do most of the legwork. Half of Gen Xers leaned more toward online data and platforms to facilitate their home search, versus 41% of baby boomers and 38% of millennials.
"In purchasing your home, we don't believe in 'one way or the other' when it comes to relying on technology or agent support," Cardile said. "We believe that both technology and human interaction are vital in buying a home. But most importantly, we believe that each customer may want to leverage one aspect versus the other based on their experience, background, age or other factors."
At Owners.com, it's all about customer preference, Cardile said. If one customer requires more agent support, then that's what Owners.com provides, leveraging hundreds of qualified real estate agents. If another customer is more self-directed, he or she can dive right into Owners.com's high-tech, data-rich tools and make informed decisions with minimal help from an agent.
"Buying a home is perhaps the biggest investment you can make in your life, and because we are a full-service, tech-forward brokerage, we can help our customers get into the home they want when they want — and it's all supported by best tools and agents," Cardile said.
At Owners.com, buyers get the best of both worlds and a highly personalized experience. On both the website and the mobile app, they can access MLS-listed properties as well as for-sale-by-owner homes. Buyers can navigate through property listings, keeping track of what they like and don't like by scoring homes and ranking search results according to how well those homes match their preferences.
When they want to request a showing, buyers can easily schedule one on Owners.com, where they can also connect directly with an Owners.com agent. After each tour, they'll receive a tour report, with pictures, property description and details, and notes taken during the tour, affording them a comprehensive look at their options.
Buyers are in charge throughout the process and may also save money when using Owners.com's affiliated mortgage and closing companies.
"In today's market, buyers need to be ready to make an offer immediately," said Leah Black, an agent with Owners.com who specializes in the L.A. area, where the median home price now sits at a record $615,000 ($536,250 in the six-county Southern California region). "It's an incredibly competitive market and sellers are receiving multiple offers and accepting the highest and best offers within days of listing their property. Owners.com provides the digital tools to give buyers all the information they need to make a sound decision and as their agents, we're there to guide them along the way so they are ready and prepared to get into the home they want."
Owners.com launched in 1996 as an online directory of for-sale-by-owner listings, later expanding to reach a broader audience of buyers, sellers and local agents. Its innovative approach to real estate has earned the company awards from numerous financial and real estate leaders such as Forbes, PC Magazine and HousingWire.
"Owners.com is committed to connecting people to homes through the world's preferred real estate experience — one that removes stress from their journey, anticipates their needs, and fulfills their dreams," Cardile said. "Our success is based on our track record of guiding buyers throughout the process and meeting whatever needs they require. Real estate is simple with us on your team."
—David Ogul for Owners.com
---