Lyft is expanding beyond the U.S. as it battles Uber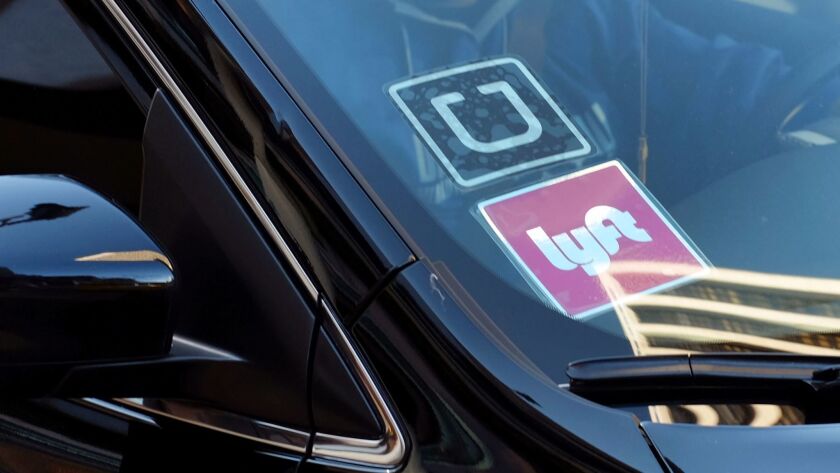 Lyft is planning to make its first trip outside the U.S. by carrying passengers in Toronto.
The ride-hailing service says it's recruiting drivers starting Monday in Canada's largest city and expects to begin service sometime in December.
It's another move in Lyft's plan to compete with rival Uber, which now is in 77 countries.
Lyft says 50,000 people in greater Toronto already have downloaded its app.
When service begins there, Lyft hopes to have enough drivers to respond to ride requests in two to three minutes, as it does in major U.S. cities.
Lyft Chief Executive Logan Green has said the San Francisco company plans further international expansion. But Lyft won't say which city is next.
Uber has 40 million customers worldwide. Lyft won't reveal its customer count but says it does 1 million rides daily.
Lyft has been making Uber sweat. Last week, Uber Chief Executive Dara Khosrowshahi said Uber is still spending heavily on subsidies in the U.S. to keep the costs of its rides artificially low.
"Right now, we have a situation where Lyft is spending very aggressively to gain [market] share," he said. Khosrowshahi said he didn't think Uber could be "particularly profitable" in the U.S. for at least the next six months.
Uber has been bolstering its finances, in part to better compete with Lyft. On Sunday, Uber said it had struck a deal potentially worth as much as $10 billion in which an investor group — led by Japanese telecommunications giant SoftBank and San Francisco investment firm Dragoneer — could buy a stake in Uber.
The investor group plans to buy about $1 billion of newly issued shares and make a tender offer for about 14% of Uber's existing shares, according to a person with knowledge of the deal who was not authorized to discuss it publicly.
Times staff writers Tracey Lien and Lauren Raab contributed to this report.
---
UPDATES:
9:10 a.m.: This article was updated with comments from Uber Chief Executive Dara Khosrowshahi and with information about Uber's deal with an investor group led partly by SoftBank.
This article was originally published at 7:05 a.m.
---