VW and dealers reach tentative settlement in emissions-cheating scandal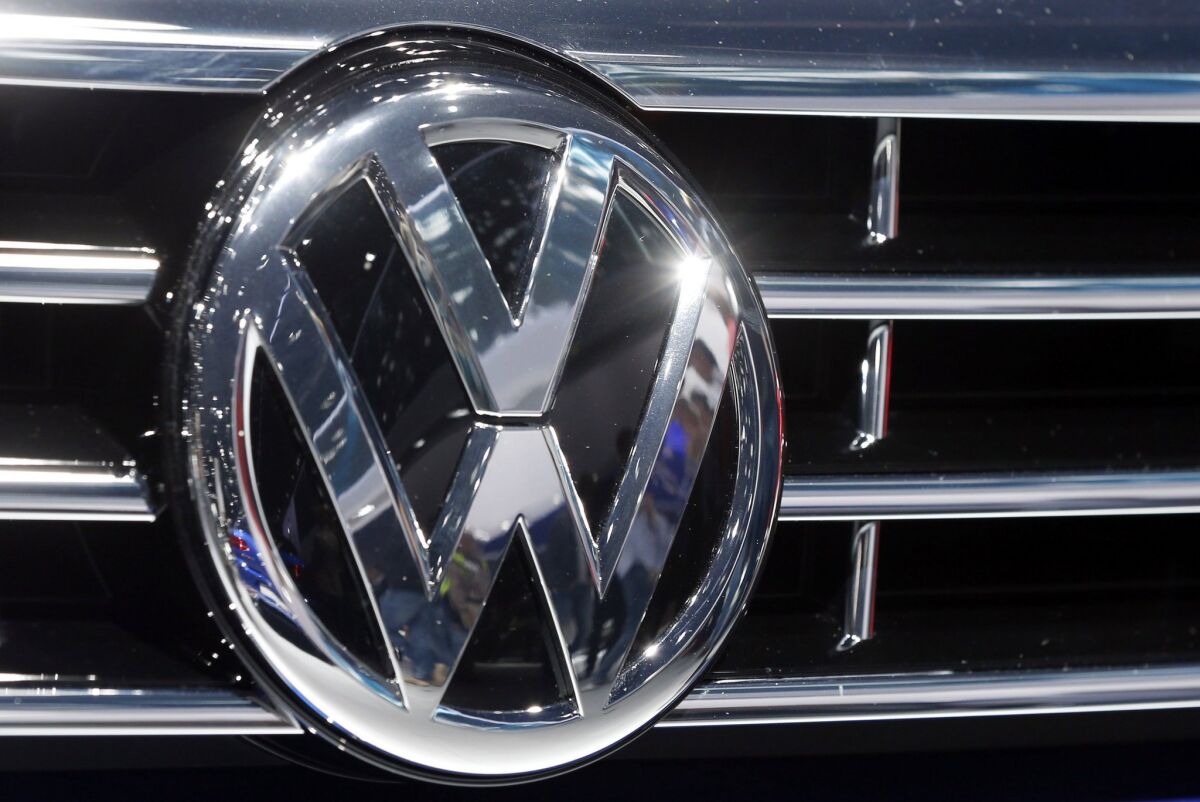 Volkswagen continues to make amends, reaching a tentative agreement with its U.S. dealers to compensate them for losses they suffered as a result of the automaker's emissions cheating scandal, attorneys for VW and dealers told a federal judge Thursday.
The value of the settlement with the roughly 650 dealers was not disclosed, although the German automaker said later that it would include cash payments.
"We believe this agreement in principle with Volkswagen dealers is a very important step in our commitment to making things right for all our stakeholders in the United States," Hinrich J. Woebcken, chief executive of Volkswagen North America, said in a statement.
Jack Nerad, executive editorial director and executive market analyst for Kelley Blue Book, said VW dealers on the whole have been hit a lot harder than the brand they're selling.
Volkswagen will have to find a way to pay them back for losing up to a quarter of their total sales – the rough percentage that diesels represented of all VWs sold in America.
"The new car business is not a huge margin business, and diesels were a very profitable portion of the VW sales," Nerad said.
Details of the tentative settlement still were under discussion. U.S. District Judge Charles Breyer gave the attorneys until the end of September to submit a final proposal. The deal would require Breyer's approval.
Volkswagen previously reached an agreement with attorneys for car owners. That deal calls for it to spend up to $10 billion buying back or repairing about 475,000 vehicles involved in the scandal and paying VW owners an additional $5,100 to $10,000 each.
The settlement with car owners also includes $2.7 billion for unspecified environmental mitigation and an additional $2 billion to promote zero-emissions vehicles.
Breyer gave that deal preliminary approval last month. It would be the largest auto scandal settlement in U.S. history and is part of Volkswagen's sweeping efforts to address the legal fallout from its admission that its vehicles were designed to fool emissions tests.
It does not cover about 85,000 more-powerful Volkswagens and Audis with 3-liter engines that also were caught up in the emissions scandal.
Volkswagen attorney Robert Giuffra said the company was prepared to submit a fix for some of those vehicles by early November that would bring them into compliance with clean-energy laws. Any fix proposed by Volkswagen would have to be approved by government regulators before it could be implemented.
Jessica Caldwell, an analyst with Edmunds, called this week's proposed settlement "a step in the right direction," but she wasn't sure it could be enough to offset the damage done. Volkswagen market share fell from 3% in 2012 to about 1.7% today, which means VW dealers have not been selling cars.
"VW sales have taken a hit, and the dealers have really been struggling," Caldwell said.
Heather McLeod-Rice of Simi Valley said she and her husband bought a 2015 VW Golf TDI two weeks before the emissions scandal broke last year. She said she feels sorry for the dealership that sold her the car, Neftin Volkswagen of Thousand Oaks.
"They've been screwed a bit too," she said. "They have to deal with all the customers who bought these cars. They're in a bad position."
McLeod-Rice and her husband love the car, she said, "except for that whole toxic fumes thing."
But now they want to get rid of it and don't believe the dealership will offer enough cash back to recoup their loss — or fix it in a way that will protect their investment.
"These cars are marked," she said. "What's the resale value going to be? We've decided to let them buy it back and walk away."
The Associated Press was used in compiling this report.
ALSO
Will Hyundai's eco-friendly Ioniq woo hearts away from Prius?
Karma expands its California presence with an Irvine office lease
Even more Ludicrous: Elon Musk says Tesla now has the world's fastest production car
---
UPDATES:
2:10 p.m.: This article was updated with quotes from an analyst and a VW owner.
This article was originally published at 1 p.m.
---