Gretchen Carlson's lawsuit and Cosby's accusers paved the way for Weinstein allegations to go public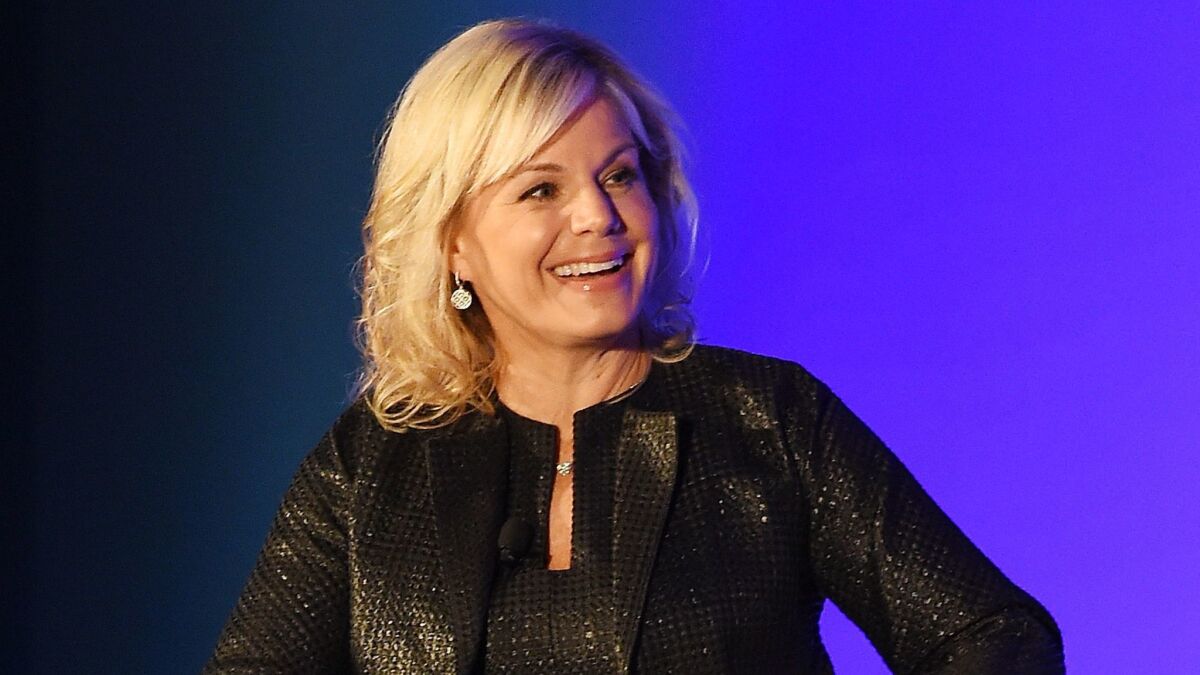 After the New York Times report detailing sexual harassment claims against Harvey Weinstein broke on Thursday, many who worked with the mogul asked why it took so long for the allegations to become public.
It's a question that always gets asked when news about harassment and abuse of women going back decades surfaces. Former Fox News anchor Gretchen Carlson's sexual harassment suit against Roger Ailes and the women who came forward to accuse comedian Bill Cosby of sexual assault are getting some of the credit for paving the way for Weinstein's accusers to finally come forward.
But it remains to be seen whether the latest allegations against another powerful media and entertainment industry figure will turn the issue of sexual harassment and the treatment of women into an industrywide issue that needs to be addressed more forcefully.
Debra Katz, an attorney specializing in sexual harassment cases, said the industry's willingness to forgive the indiscretions of powerful, talented men can keep the issue from getting traction.
"It's significant that Ashley Judd spoke and perhaps it will encourage other women to describe their own experiences," Katz said, citing one of Weinstein's accusers. "We all know this goes on. I don't think it's going to go away because we're shining a light on Harvey Weinstein .... It's about abuse of power. It's about having enablers around them. I'm not optimistic that anything is going to change anytime soon."
Still, the mounting accusations against Cosby and the lawsuit by Carlson against her boss at the network she worked at for 10 years were a one-two punch in bringing sexual harassment out of the shadows.
"Gretchen Carlson was the igniter of a tinderbox that had embers swirling around it for decades," said Lauren Zalaznick, a veteran media executive who publishes the online feminist newsletter LZ Sunday Paper.
In July 2016, Carlson filed her lawsuit against Ailes, the impresario and founding chief executive of Fox News, accusing him of sexual harassment and retaliation.
While Fox News denied Carlson's allegations, the former Miss America was not subjected to the type of personal smears that other sexual harassment accusers have endured in the past. Within a month of her suit, Ailes was ousted from Fox News, which eventually paid Carlson a $20-million settlement.
"Before Cosby and Gretchen, it was unfashionable to come forward," said one veteran TV news producer who has worked with Carlson and spoke on the condition of anonymity. "Everybody would go to the men's side. What was groundbreaking about her is she was someone who wasn't assassinated and was vindicated."
Cosby has not been convicted of any crime, but the allegations against him by nearly 50 women have virtually ended his career and resulted in his enormously popular sitcom "The Cosby Show" being dropped by most of the TV outlets that carried it in reruns. Cosby has denied wrongdoing. The high-profile case accusing him of aggravated indecent assault ended in a mistrial in June after the jury deadlocked. Prosecutors plan to try him again.
But how Hollywood reacts to the Weinstein allegations will be the next test of whether the industry is serious about addressing sexual harassment, Zalaznick said.
"The question is who actually wants to change versus who knows that lip service is the price you have to appear to pay, before we all move on to another hot-button issue du jour," Zalaznick said.
In a statement on the Weinstein report, Carlson noted that it is nondisclosure agreements that allow workplace harassment to go on unreported.
"Once again, we have the revelation that for 30 years a powerful man has harassed women and the companies they run have enabled it, covered it up, and shut up the victims," Carlson said. "This happens in all industries and it must stop. Equally disturbing is the fact that the Weinstein Co. required employees to agree to secrecy before they were even hired. Then, the women who were brave enough to complain about harassment were forced to sign confidentiality agreements. This is typical. These secrecy and arbitration agreements allow the harassers to harass again, sometimes for decades, and the women are forever silenced. When will this dynamic end?"
Twitter: @SteveBattaglio
---
Inside the business of entertainment
The Wide Shot brings you news, analysis and insights on everything from streaming wars to production — and what it all means for the future.
You may occasionally receive promotional content from the Los Angeles Times.