ESPN chief says Jemele Hill's Trump tweet violated company standards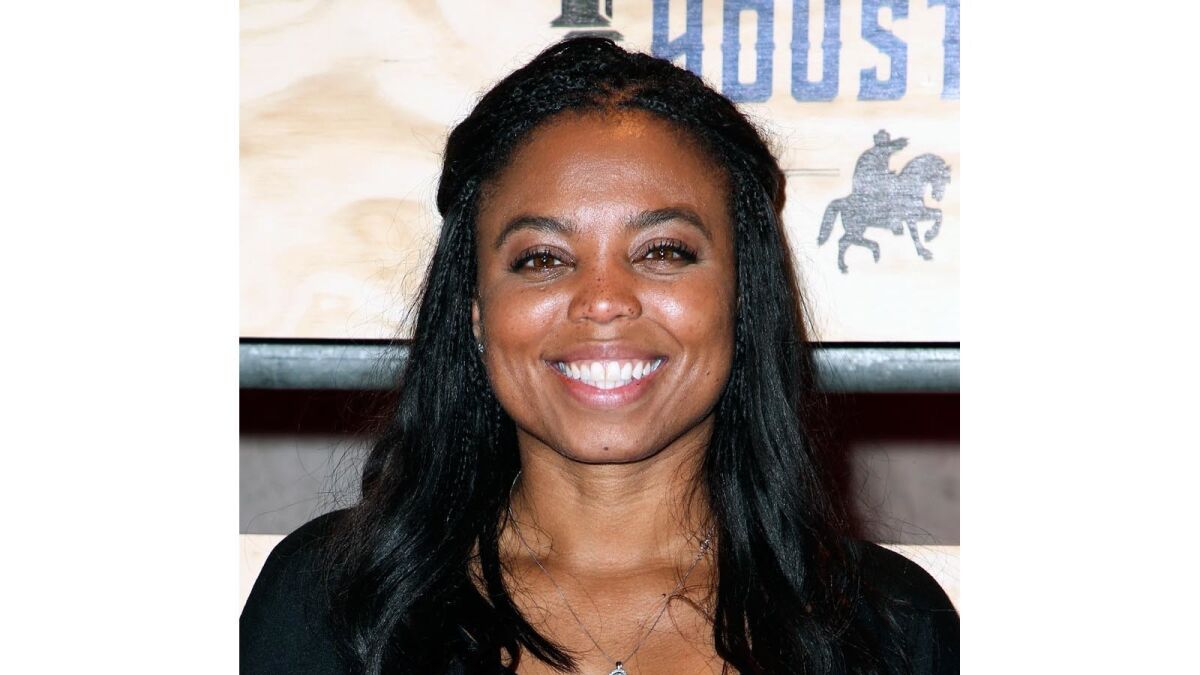 ESPN President John Skipper issued a memo Friday telling employees to avoid "inflammatory" comments on social media following the firestorm over "SportsCenter" host Jemele Hill's Monday tweet calling President Trump a white supremacist.
Hill was on her program Friday, and ESPN has not commented on whether it has taken any disciplinary action. But Skipper's memo, without referring to the tweet directly, said it was a "violation of standards" and that the matter was dealt with privately.
Trump responded to the tweet Friday morning with one of his own, making note of ESPN's subscriber losses that have occurred due to cable and satellite cord cutting: "ESPN is paying a really big price for its politics (and bad programming). People are dumping it in RECORD numbers. Apologize for untruth."
On Wednesday, White House Press Secretary Sarah Huckabee Sanders said Hill should be fired for her comments.
Hill, 41, who co-hosts the 6 p.m. Eastern "SportsCenter" with Michael Smith, issued a statement Thursday that said she regretted that her remarks "painted ESPN in an unfair light." But she did not retract them or apologize.
Skipper said in the memo, a copy of which was obtained by The Times, that ESPN does not want to inhibit discussion.
"ESPN is not a political organization," Skipper wrote. "Where sports and politics intersect, no one is told what view they must express. At the same time, ESPN has values. We are committed to inclusion and an environment of tolerance where everyone in a diverse work force has the equal opportunity to succeed. We consider this human, not political. Consequently, we insist that no one be denigrated for who they are including their gender, ethnicity, religious beliefs or sexual identity.
"We have issues of significant debate in our country at this time. Our employees are citizens and appropriately want to participate in the public discussion. That can create a conflict for our public facing talent between their work and their personal points of view. Given this reality, we have social media policies which require people to understand that social platforms are public and their comments on them will reflect on ESPN. At a minimum, comments should not be inflammatory or personal."
Though right-wing commentators say ESPN is being hurt by its host's political chatter, there is no evidence of it in the Nielsen ratings.
ESPN's ratings were up 10% in August compared with the same month last year.
Twitter: @SteveBattaglio
ALSO
NFL ratings take a hit from Hurricane Irma coverage
Craig Carton resigns from 'Boomer and Carton' sports radio show, facing fraud charges
'Wolf of Wall Street' producer Red Granite settles in Malaysia fund corruption case
Inside the business of entertainment
The Wide Shot brings you news, analysis and insights on everything from streaming wars to production — and what it all means for the future.
You may occasionally receive promotional content from the Los Angeles Times.