Former ESPN chief John Skipper says he resigned after an extortion threat from a cocaine dealer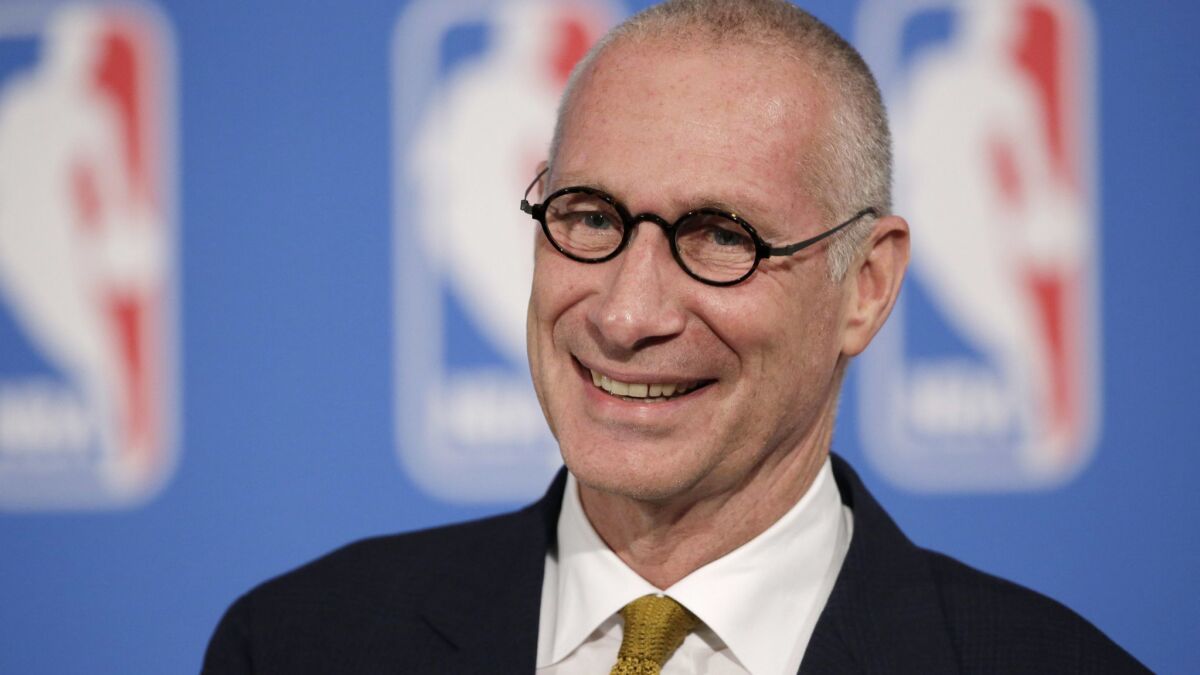 Former ESPN President John Skipper said an extortion threat from a cocaine dealer led to his exit from the company in December.
In an interview with author James Andrew Miller published in the Hollywood Reporter, Skipper said he discussed the threat with his boss, Walt Disney Co. Chairman Robert A. Iger.
"He and I agreed that I had placed the company in an untenable position, and as a result, I should resign," Skipper said.
Skipper left ESPN on Dec. 18, less than a month after having signed a contract extension. The company said his departure was so he could deal with a substance abuse problem.
The explanation was met with skepticism at the time by many in the TV sports industry, as Skipper never showed any signs of having an addiction issue.
In the interview with Miller, who wrote a history of ESPN, Skipper said his use of cocaine over the years had not interfered with his work at the company.
"My drug use never had any professional repercussions," he said. "But I still have profound regret. I accept that the consequences of my actions are my responsibility and have been appropriate. I also have to accept that I used very poor judgment."
The extortion incident convinced Skipper that he needed to seek help.
"I knew then I had a problem I needed to address," he said.
Skipper did not offer details on the extortion threat made against him, but explained that it was serious enough to bring to the attention of his family and Iger.
"They threatened me, and I understood immediately that threat put me and my family at risk, and this exposure would put my professional life at risk as well," he said.
Skipper served as president of ESPN from 2011 to 2017. James Pitaro, the head of interactive and consumer products for Disney, was named as his replacement last week.
The former president said that he already finds himself "impatient" to return to the industry, but is uncertain of his next move.
"I'm healthy, and I'm ready to plunge back in. I don't know exactly what form that will take," Skipper said. "I don't think it will take the form of a large corporate job, managing a lot of people and running a big company. I think it will take the form of helping a few smart people, people I like and respect and who do things that matter."
Twitter: @SteveBattaglio
---
Inside the business of entertainment
The Wide Shot brings you news, analysis and insights on everything from streaming wars to production — and what it all means for the future.
You may occasionally receive promotional content from the Los Angeles Times.