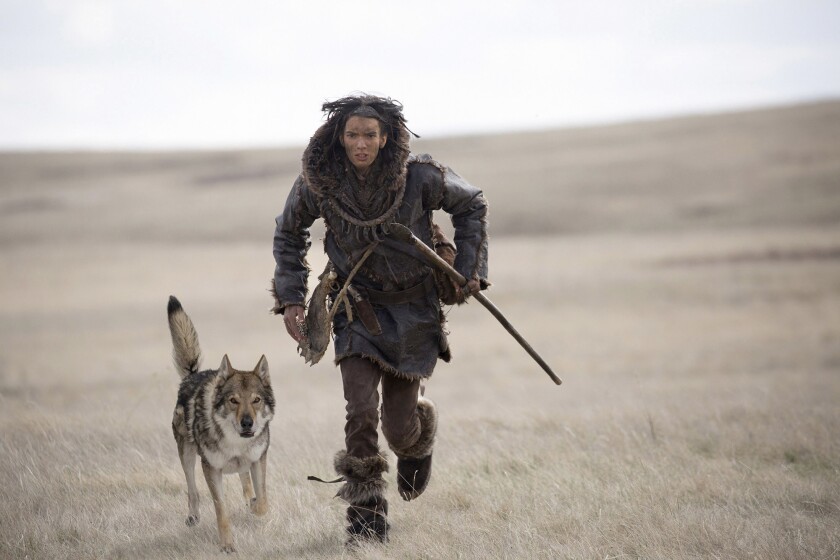 Jeff Robinov's Studio 8 launched four years ago with everything a Hollywood player could want: $1 billion in financing, the support of a major studio, and a partnership with a deep-pocketed Chinese conglomerate.
The Culver City company — which promised to make as many as six films a year with top-shelf directors and producers — was supposed to represent the comeback story for the film industry veteran, who left Warner Bros. in 2013 after losing a fraught race for the studio's top job.

Yet the venture has struggled to take flight so far.
Studio 8's first release, the well-reviewed Ice Age drama "Alpha," disappointed at the box office, opening this month with $10 million in the U.S. and Canada after costing more than $50 million to make. A previous film Studio 8 co-financed, the 2016 Ang Lee satire "Billy Lynn's Long Halftime Walk," was a costly flop.
It has been a humbling journey for a company that, as its name suggests, aimed to rival the seven biggest U.S. studios.
"Studio 8 looks promising on paper," said Gene Del Vecchio, who wrote the book "Creating Blockbusters" and teaches entertainment marketing at USC's Marshall School of Business. "But in practice, the performance is weak to mediocre."
Robinov said the company is poised to make good on its early promise. Studio 8 has about 15 movies across various genres, including thrillers and science fiction, that are in advanced stages of development. The company recently filled out its film development team with new executives. Also this year Robinov teamed with former Sony Pictures Television Chairman Steve Mosko to raise funding.
"We've been really successful in terms of positioning ourselves to go fast, and we have a lot of development that I'm excited about, but I wish it had gone faster," Robinov told The Times in a phone interview. "Ideally, we will soon be in a place to start delivering films every two or three months. We're finally on track to do that."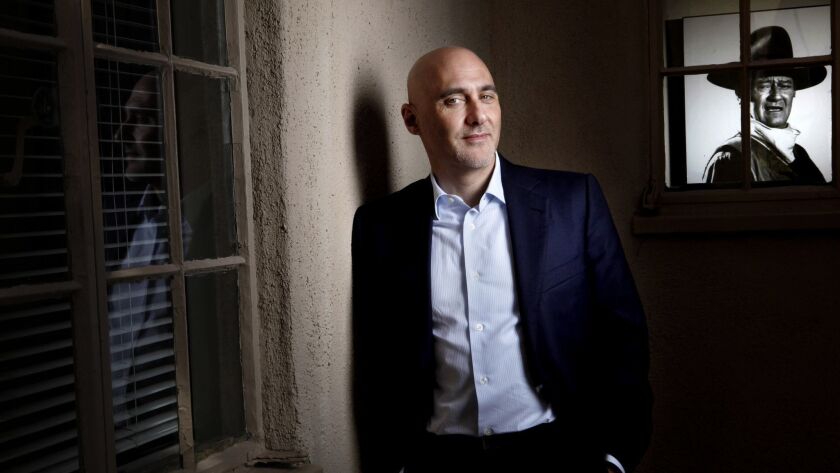 A confluence of factors hobbled Studio 8 in its early days, including dramatic management shake-ups at Sony Pictures, the Culver City studio that distributes its films. The tepid early performance also reflects the difficulty of starting a new film company, especially when companies such as Netflix are disrupting the industry. The rise of streaming and prestige TV made it more challenging for mid-budget dramas to get attention in a cinema market dominated by franchises.
"The original plan for Studio 8 was built in a slightly different era," said one producer who requested anonymity because of the sensitivity of the matter. "The business is much more about IP now."
Studio 8, which has 22 employees, is approaching a pivotal moment as it tries to create buzz for its next movie, the crime drama "White Boy Rick." The company has been in talks with its biggest investor, Fosun Group of Shanghai, and other firms to secure about $250 million in new financing.
Meanwhile, its deal to release movies through Sony Pictures, which expires this fall, remains a question mark.
Additionally, it's tougher for Hollywood firms to raise money abroad as the Chinese government clamps down on flashy investments in entertainment. The chilly climate has prompted speculation that Robinov would face hurdles getting money out of China. But Studio 8 executives said the crackdown has not hampered its finances.
"Fosun is an amazing company," Robinov said. "They've been very supportive of us, and they continue to be very supportive of us."
A representative of Fosun was not immediately available for comment.
Some blame Studio 8's troubles on bad timing. Founded in 2014, Studio 8 launched with $200 million in funding from Fosun, known for investments in industries including real estate and steel. The Fosun deal came after discussions with Beijing film production company Huayi Bros. Media Corp. collapsed.
Robinov signed a distribution deal with Sony Pictures, which invested $50 million in the new company. Under the deal, Studio 8 would fund production and marketing, and Sony would collect a distribution fee. Robinov's venture would benefit from Sony's global distribution operations, while Sony could beef up its thin movie slate with movies from Studio 8.
Part of Sony's appeal for Robinov was his strong relationship with the then-chairman of the studio's motion picture group, Amy Pascal. The two executives planned to support each other by sharing movies on their development slates, said people familiar with the plan. Robinov even sent Pascal a long list of ideas for the future of Sony's "Spider-Man" franchise, including possible directors for a reboot, according to emails exposed in the 2014 cyberattack against the company.
But Pascal was ousted in 2015 after the crippling hack exposed embarrassing emails from Pascal. The fallout from the hack, which U.S. officials blamed on the North Korean government, left Studio 8 without its biggest champion in Culver City.
Robinov did not have the same close relationship with Pascal's successor, Tom Rothman, studio insiders said.
For Rothman, who was trying to mount a turnaround for Sony by establishing much-needed film franchises, Studio 8 was not a priority, according to people familiar with the matter who spoke on condition of anonymity to protect relationships.
Sony Pictures declined to comment.
Despite the early struggles, few in Hollywood would bet against Robinov. He ran the Warner Bros. film studio from 2007 until 2013, leaving after he lost a three-way battle to succeed Barry Meyer as chairman and chief executive of Warner Bros. Entertainment. He first joined Warner Bros. in 1997, after working as a talent agent with big names such as Lana and Lilly Wachowski ("The Matrix").
Along with a mercurial management style, Robinov also was known for cultivating lucrative relationships with some of the world's best filmmakers, such as Christopher Nolan and Ben Affleck.
Striking out on his own, Robinov earned some admiration for taking a gamble on "Alpha," the solo directing debut of Albert Hughes, who co-directed the 2010 drama "The Book of Eli" for Warner Bros. The film won critics' praise for its Imax-friendly visuals, shot in Vancouver, and its unusual story. Originally titled "Solutrean," "Alpha" tells the story of a prehistoric boy who becomes lost from his tribe and forms a bond with an injured wolf.
Still, the movie lacked an obvious target audience that was big enough to justify its budget. "Alpha" has no well-known stars, and its sparse dialog was in a fictional language with English subtitles.
"They were reaching for the stars," said Jeff Bock, a box-office analyst for Exhibitor Relations. "Hats off to them, but you have to really hit it out of the park to make that work."
The trailer for "Alpha," starring Kodi Smit-McPhee, previews a tale of survival and how dog became man's best friend.
Compounding matters, the first trailer, released more than a year ago, sold the movie as an intense survival thriller set in a bleak wilderness. However, the most recent previews switched gears, featuring an optimistic voiceover that pitched the film as a family movie in which mankind first meets "man's best friend."
Though it opened slightly better than expected, the film has collected only $20 million in the U.S. and Canada so far. It is expected to open in China on Sept. 7.
Robinov acknowledged the film was a tough sell for audiences but said, "I'm very proud of the movie. It's an example of what we're trying to do, which is put something into the marketplace that's different from what's already out there."
He has high hopes for the studio's next film, "White Boy Rick," starring Matthew McConaughey, which is set for a Sept. 14 release. The film about a young FBI informant is getting positive responses from early internal screenings, according to studio executives. The movie is expected to open with $5 million to $9 million in ticket sales in the U.S. and Canada, according to people who have reviewed pre-release audience surveys.
Now, Studio 8 is shifting its strategy in response to changing audience preferences. The company will focus more on genres such as action, horror and comedy, which have remained lucrative for studios even as the market for mid-budgeted dramas evaporates. Upcoming movies include the female-led sci-fiction film "Naked Is the Best Disguise," Robert Rodriguez's thriller "Hypnotic," and the comic book adaptation "Black."
"We're trying to make movies that are singular and really driven by the vision of the filmmaker," Robinov said.
Experts say it will take more time for Studio 8's strategy to play out, and one or two movies cannot define a studio. The idea is to keep taking chances on new material until something resonates with audiences.
"As a new studio, you have to hold on long enough to get the big win," USC's Del Vecchio said. "Whether Studio 8 will be able to hold long enough remains to be seen."
---