Greta Van Susteren will return to TV with a new Sunday political show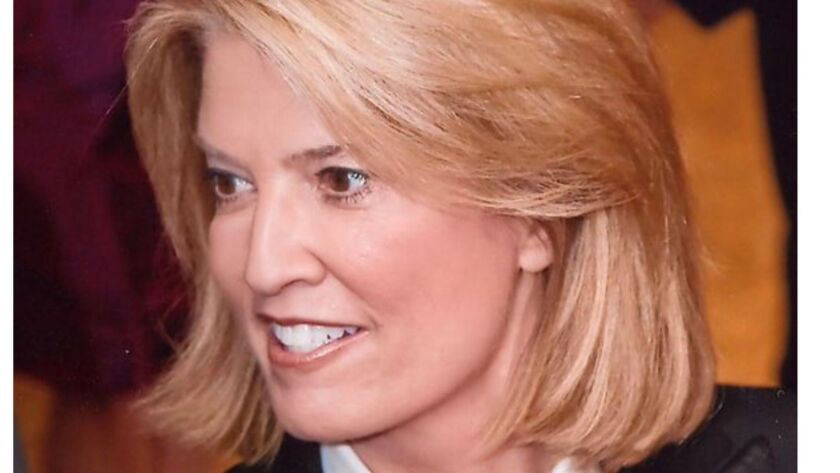 Veteran cable news host Greta Van Susteren is returning to television with a new Sunday public affairs program that will aim to be a must-stop for 2020 presidential candidates and their ad dollars.
Station ownership group Gray Television will announce the new entry Monday at the National Assn. of Broadcasters' annual gathering in Las Vegas. Van Susteren's program "Full Court Press" will air Sundays starting in September in the 93 markets where the Atlanta-based Gray owns television stations and on Weigel Broadcasting stations in Chicago and Milwaukee.
Gray is also syndicating the program nationally, offering it to other stations in markets where it does not own an outlet.
"Full Court Press" will cover national politics while using the resources of Gray's TV stations' news operations to provide local context to the issues covered. The program will also use Gray's national investigative reporting team, which provides its segments to stations and the streaming video channel InvestigateTV.
"It's perfect for the presidential campaign," Sandy Breland, senior vice president for local media for Gray, told The Times. "But it will be through the local lens of our stations. We find that more than ever our viewers want to know how decisions in Washington will have an impact in their community."
Van Susteren, 64, was a staple of cable news for 23 years after starting out as a legal expert for CNN's coverage of O.J. Simpson's murder trial. She had her own show on CNN, spent 14 years as a prime-time host on Fox News — replaced by Tucker Carlson in November 2016 — and most recently had a six-month stint at MSNBC, which ended in June 2017.
Van Susteren joined Gray in February as a national political analyst. She is also a contributor for the government radio service Voice of America.
Van Susteren's straight-ahead nonpartisan style made her a tougher fit for cable news, where ratings have soared for opinionated hosts such as Carlson and MSNBC's Rachel Maddow in the highly polarizing era of the Trump White House. The broadcast TV stations where "Full Court Press" will air still appeal to viewers looking for political talk on Sunday mornings, thanks to such long-running programs as NBC's "Meet the Press" and CBS's "Face the Nation."
While Gray plans to roll "Full Court Press" nationally, the program is expected to immediately attract locally targeted political advertising. The company owns three stations in Iowa, where the Democrats will hold their first caucus in the race to pick the party's nominee to oppose President Trump in 2020, and has outlets reaching early primary states such as New Hampshire and South Carolina.
Gray also has a presence in Florida, Arizona, Wisconsin, Michigan and Pennsylvania, all states that will be battlegrounds in the national election.
While TV stations have felt the pressure of increased competition from online video and shrinking audiences, political advertising has remained a reliable source of revenue, especially in presidential election years.
Van Susteren told The Times in an interview that she expects Gray's geographical reach to help in booking presidential candidates to appear on the program.
"Politics begins in local markets," Van Susteren said. "I am now the local media. I'm going to reach their voters."
Van Susteren, who worked her entire on-air career in cable before signing on with Gray, says she believes more viewers will be turning to free over-the-air broadcast stations for news and information as consumers continue to drop their pay TV subscriptions.
"This is a really good time for local television," she said.
Sinclair Broadcast Group has also been adding personnel to provide political coverage for its TV stations.
The Baltimore-based company, known for requiring its stations to carry politically conservative segments, has recently hired former Fox News host Eric Bolling and its former Washington correspondent James Rosen. Both were fired by Fox News over sexual harassment allegations.
Twitter: @SteveBattaglio
---
Inside the business of entertainment
The Wide Shot brings you news, analysis and insights on everything from streaming wars to production — and what it all means for the future.
You may occasionally receive promotional content from the Los Angeles Times.