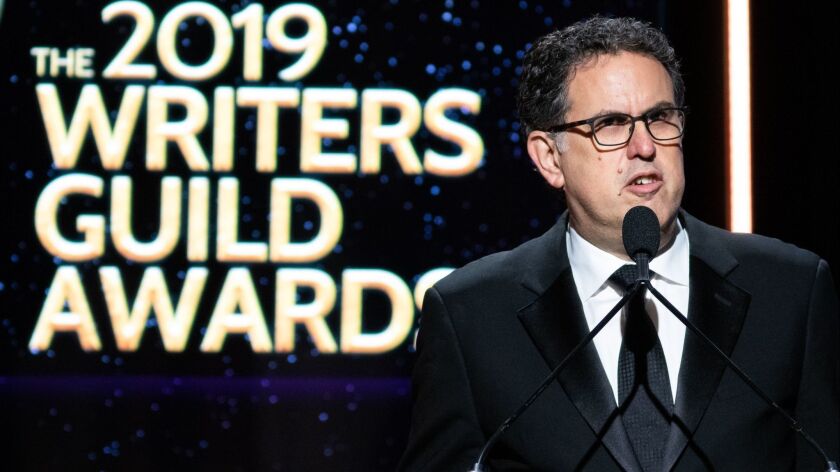 Negotiations between Hollywood writers and their talent agents have stalled again as the two sides broke off talks Thursday with little to show for their efforts.
The Writers Guild of America met with agents to discuss their ongoing dispute over agency practices that the union sees as harmful to its members, including packaging fees and the move toward TV and film production.
The WGA has taken an extraordinary step, saying that it wants its members to fire their agents unless they agree to a code of conduct that would curtail such practices.
The two sides had met twice before this week to hammer out their differences but to no avail. They met again Tuesday when the agents proposed a "statement of choice" that is intended to give writers more freedom, such as the ability to choose if they want to participate in a packaged project.
On Thursday, the WGA rebuffed the agents' offer. "Speaking frankly, it doesn't appear you are taking our proposals very seriously," said David Goodman, president of the WGA's West Coast branch, in his statement to the agents. "We won't make an agreement that turns packaging into a false individual choice that each writer is supposed to make."
The agents have put the blame on the writers.
"Unfortunately, it appears at this time that the WGA really doesn't want to make a deal," said Karen Stuart, executive director of the Assn. of Talent Agents, the trade group that is negotiating with the guild, in a statement.
"While we appreciate their overtures in tone, they didn't present any meaningful counterproposals today."
The two sides, which are scheduled to meet again Monday, have a deadline of April 6 to work out a so-called franchise agreement, the pact that governs relations between its members and their agents. The current agreement was negotiated more than 40 years ago.
Although writers aren't threatening to strike, the standoff has caused widespread unease in Hollywood because it could disrupt the pipeline of TV shows and movies in development.
---