Space start-ups get their 'Shark Tank' moment
After the success of nimble companies such as rocket and capsule maker SpaceX and Earth-imaging firm Planet, investors are starting to see aerospace start-ups as viable ventures. But it's still unclear whether these young firms can work with big, established players such as Boeing Co. and Lockheed Martin Corp., or deliver the kind of quick returns that some investors expect.
Last month, a handful of aerospace start-ups gathered in El Segundo to pitch their ideas to a room of curious investors and space aficionados at an event co-hosted by Aerospace Corp. and incubator Starburst Accelerator.
The companies had 10 minutes to make their case before taking questions from the audience. Some start-ups said large aerospace companies or investors expressed interest in their proposals; those talks are in early stages.
For successful space entrepreneurs with good ideas, "there is more and more money," said Francois Chopard, chief executive of Paris-based Starburst Accelerator. In the year since its founding, the incubator has worked with more than 150 start-ups and hosted events in cities such as Berlin, Montreal and Seattle. Starburst Accelerator also has a consulting arm, a venture fund and offices in Los Angeles, Munich and Singapore.
---
The young rocket scientists

In one month, college friends Deepak Atyam and Alex Finch will graduate from Purdue University armed with master's degrees in aerospace engineering and ready to change the dynamics of building rocket engines.
The two are co-founders of Tri-D Dynamics, a Cerritos start-up that has developed technology and processes that improve on advanced 3-D printing methods for metalworking. Tri-D Dynamics plans to use this to eventually churn out rocket engines of any size in a kind of automated assembly-line process to possibly shave months from the traditional production process.
As a UC San Diego undergraduate, Atyam led a student group in developing a 3-D printed rocket engine. Its test firing in the Mojave Desert was financed with money from NASA and $2,000 the group made by selling barbeque chicken.
Two years later, Atyam and Finch followed that up with a test-fire of a second-generation engine that was about three times larger, with greater thrust.
The four-person firm already has a contract to produce a rocket engine by early 2018 for a small-satellite launch vehicle company it declined to name. And it has letters of intent from several small companies. Atyam, 23, and Finch, 24, estimate they have invested a total of $25,000 of their own funds in Tri-D Dynamics. They're looking for a $1-million seed round this year.
"It's really important to find the right investor who knows exactly what to expect and what's needed to go into creating the products and services necessary to serve this industry," Finch said. "That payoff is going to come, but it may not be the two to three years they may have expected from an app or a software company."
Shifting reality on the factory floor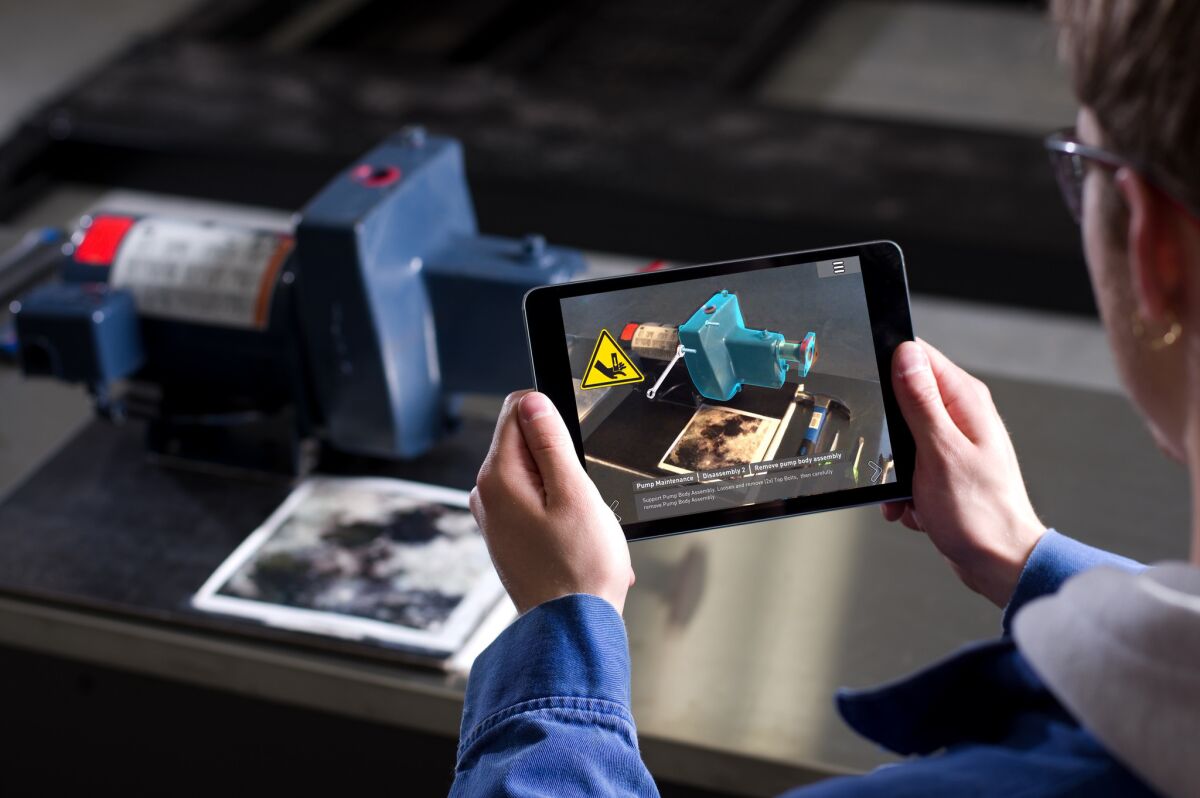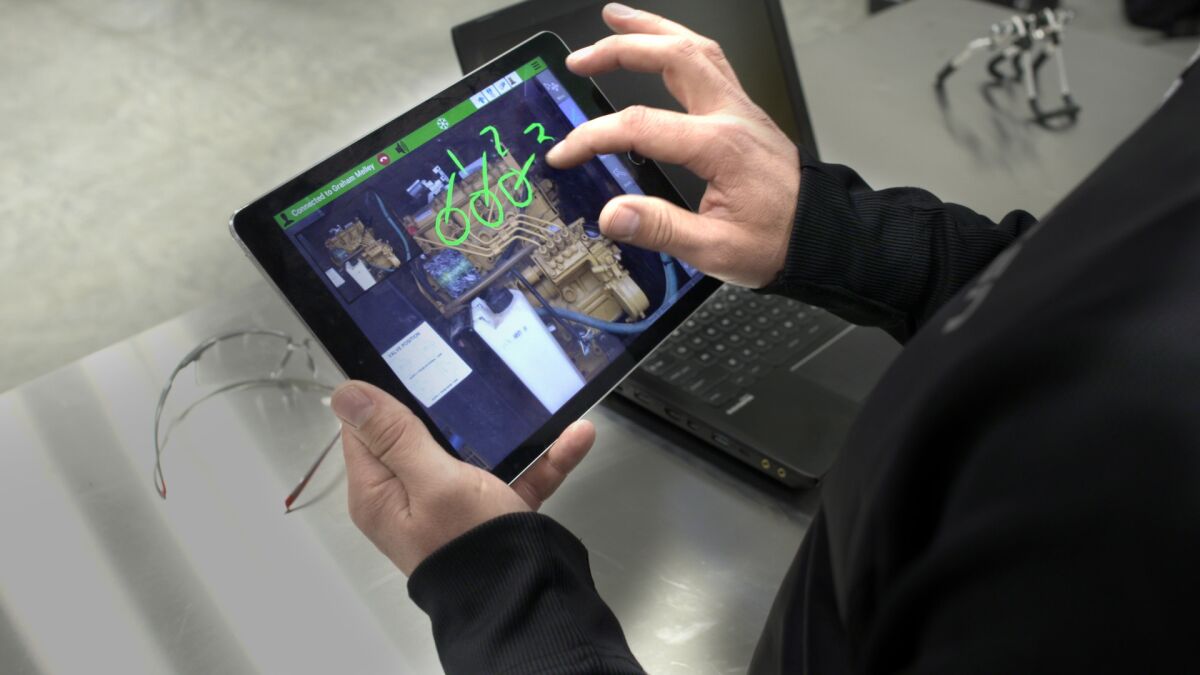 Scott Montgomerie knew his start-up was on to something when large crowds gathered to watch a demonstration of its augmented reality training program at a 2012 mining industry conference.
The Scope AR team showed how a worker wearing special glasses could watch computer-generated animations overlaid on a real-world mining truck fuse box to learn how to make repairs.
But when the now-6-year-old San Francisco firm started looking for funding in 2015, it was a tough sell since augmented reality wasn't yet a mainstream concept, said Montgomerie, the company's chief executive.
Financial backers
Susa Ventures
New Stack Ventures
Presence Capital
That year, Scope AR was accepted into Silicon Valley tech incubator Y Combinator and later raised $2 million in a seed funding round.
The company's two technological platforms — one for remote assistance and another that enables companies to make "smart instructions" for assembly workers — have been used by Lockheed Martin, Raytheon, NASA and Boeing.
Scope AR's technology helps assembly-floor technicians avoid paper instructions by using a more interactive approach. Workers can use a tablet, phone or specialized glasses to see 3-D animations superimposed on real-world parts or vehicles that explain assembly or repair steps.
"We're seeing some real value in terms of business applications," Montgomerie said. "People see the future."
Building antennas in space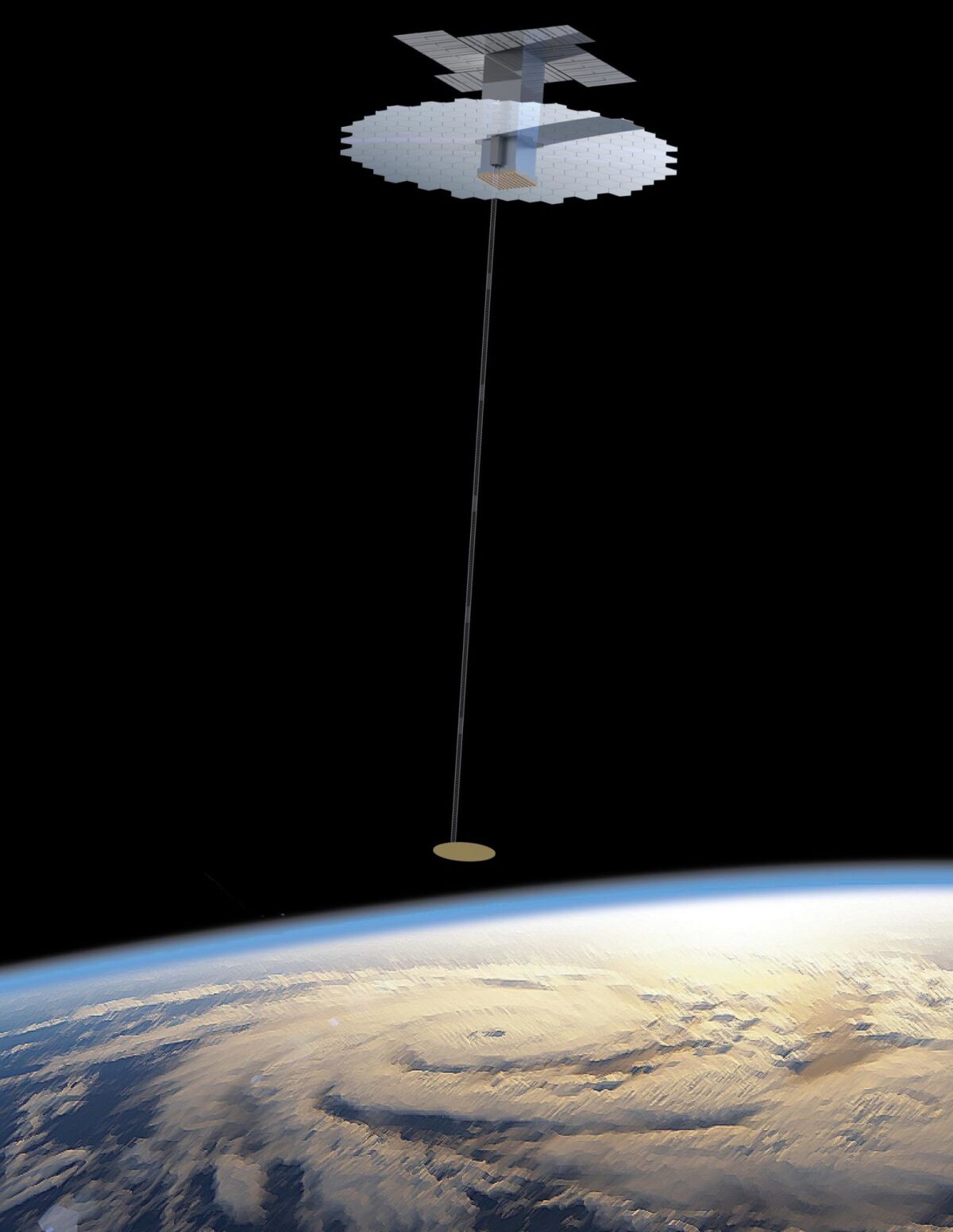 Seven years from now, Firmamentum hopes to operate 27 "cellphone towers in space" that would beam cheaper broadband Internet service directly to consumers' smartphones.
The company plans to manufacture its satellite antennas in space using technology similar to 3-D printing. Several antennas would be attached robotically to a satellite to increase the amount of data it can transmit for customers, company Chief Executive Rob Hoyt said.
Currently, large space antennas are built on the ground and designed to fold up like giant umbrellas to fit inside a rocket. Firmamentum's antennas — which would look like bigger versions of earthbound satellite dishes — won't be limited by the rocket's cargo space. And its process could eventually allow for mass, low-cost antenna production in space — a technology that could be sold to satellite makers, Hoyt said.
The idea gained more traction around 2008 after 3-D printing became more popular in the consumer market, he said. From there, the company figured the technology could be used to make large antenna for a widespread broadband service.
Firmamentum was created about two years ago as a division of Tethers Unlimited, a Bothell, Wash., company that's been making satellite components for 23 years.
So far, Firmamentum's funding has come mostly from government research and development contracts such as the Defense Advanced Research Projects Agency, or DARPA. Venture capitalists and other possible investors, however, are holding back for now, convinced the company is too early in the production process to seek funding, Hoyt said.
"The timeline for getting new technologies developed, proven and on the market in the space industry is much longer than in many other industries," he said. "Hopefully at some point … the risk-benefit story will make sense for them to work with us."
A New Zealander in Silicon Valley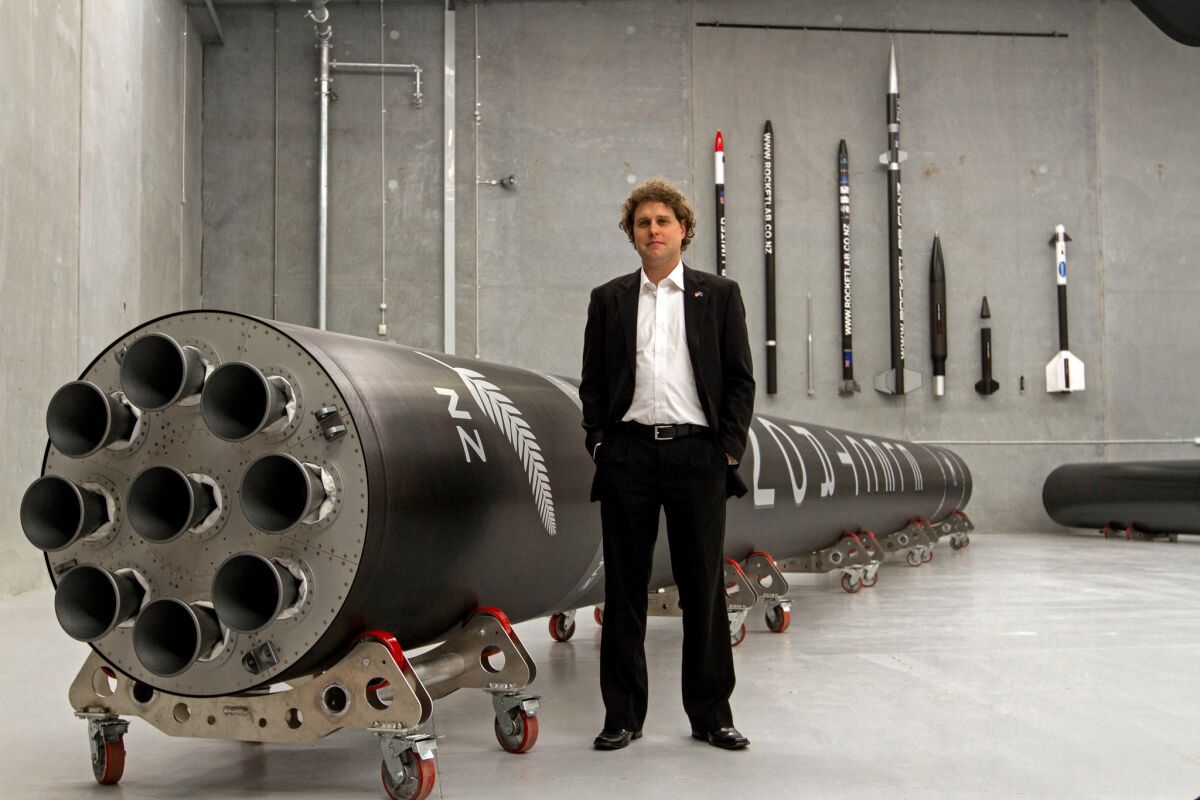 When Peter Beck arrived in Silicon Valley in 2013, he gave himself three weeks to secure funding for his small-satellite launch vehicle start-up, Rocket Lab.
Instead of blanketing area investors with meeting requests, the New Zealand native focused on a select few venture capital firms that were knowledgeable about space. The decision paid off. Rocket Lab secured A-round funding from Khosla Ventures, a firm that previously had invested in Skybox Imaging, which launched small satellites to capture images of Earth.
Since then, the Huntington Beach-based company has raised a total of $148 million, including a recent $75-million Series D round led by San Francisco venture capital fund Data Collective. (Rocket Lab did not attend the El Segundo pitch event.)
Financial backers
Khosla Ventures
Bessemer Venture Partners
Lockheed Martin
Data Collective
Promus Ventures
Rocket Lab plans to give small satellites a dedicated ride to space, unlike the usual method of "piggybacking" on launches with larger satellites and other cargo. That gives customers a more precise launch window and an ability to position the satellite more precisely. The company recently completed construction of its launch pad in New Zealand.
The first test flight of Rocket Lab's Electron rocket is planned for sometime in the next couple of months. Rocket Lab already has contracts with NASA and Earth-imaging firm Planet to launch small satellites.
Beck said space is "on the tipping point" of being a more commercial domain, meaning his pitches to investors boil down to the impending normalcy of conducting business in orbit.
"The way I describe Rocket Lab to investors is, yes, there's fire and there's rockets," he said. "But at the end of the day, we're a glorified freight company."
---
Sign up for the California Politics newsletter to get exclusive analysis from our reporters.
You may occasionally receive promotional content from the Los Angeles Times.