A computer error has allowed too many American Airlines pilots time off for Christmas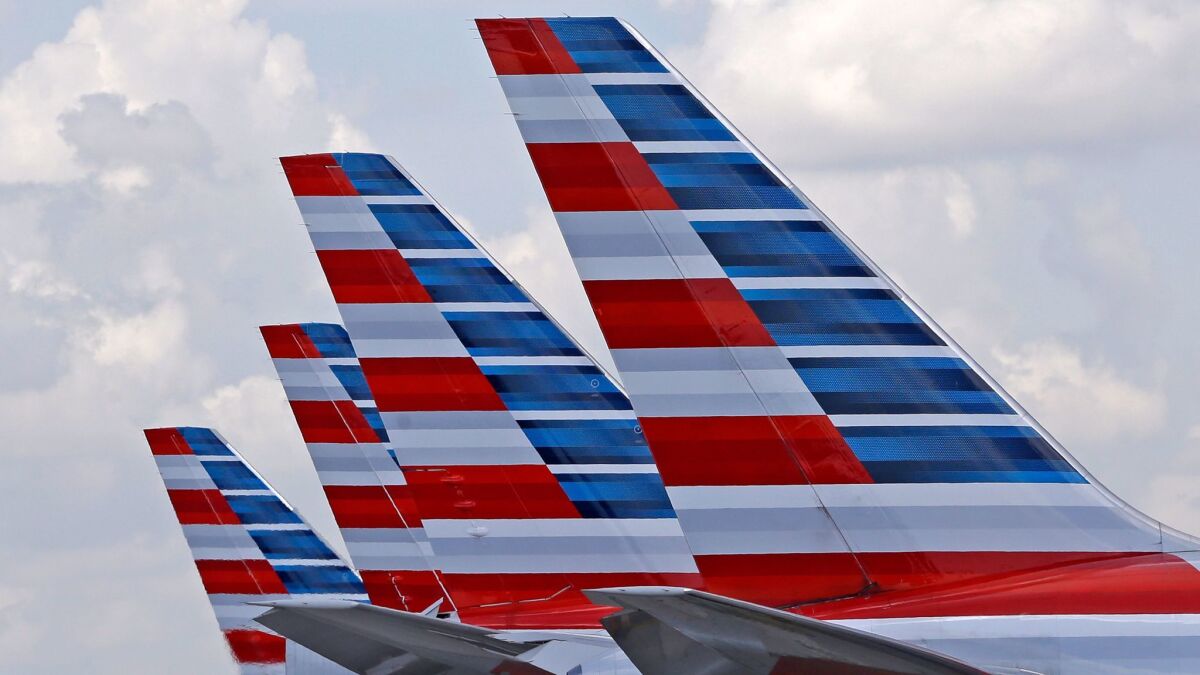 A computer error has allowed too many pilots at American Airlines to schedule time off during the upcoming Christmas season, creating a potential pilot shortage for what is expected to be one of the busiest holidays in years for the airline industry.
The Fort Worth-based carrier said it hopes to avoid canceling any flights during the holiday period by calling in reserve pilots and offering other pilots 150% of their salaries to return to the cockpits during the time they have been approved to be on vacation.
"We are working diligently to address the issue and expect to avoid cancellations this holiday season," the airline said in a statement.
Airline representatives declined to say how many of the carrier's 15,000 pilots were allowed to take time off for the holiday. But the number was high enough that the carrier had to quickly adopt several new measures to keep its holiday flights on schedule.
During the Thanksgiving holiday, an estimated 28.5 million passengers flew on U.S.-based carriers, a 3% increase over the same time in 2016. The airline industry is bracing for an even bigger surge in travelers during the Christmas holiday.
The computer that manages payroll and vacation schedules at American Airlines is separate from the system that manages passenger reservations. Still, industry experts say the increased complexity of airline computer systems is to blame for a growing number of glitches that have recently grounded airplanes and posted ultra-cheap airfares.
In July 2015, United Airlines requested a ground stop for nearly 90 minutes for all U.S. departures. The airline blamed the problem on a failed computer network router that disrupted its reservation system.
In 2014, Delta Air Lines reported computer problems that produced super-cheap fares, while Alaska Airlines had a computer glitch that offered a promotional deal that expired before passengers could book it.
American Airlines had to ground flights for more than two hours because of a malfunctioning computer in April 2013.
To read more about the travel and tourism industries, follow @hugomartin on Twitter.
Sign up for the California Politics newsletter to get exclusive analysis from our reporters.
You may occasionally receive promotional content from the Los Angeles Times.