American Airlines agrees to pay $45 million to settle antitrust lawsuit filed by passengers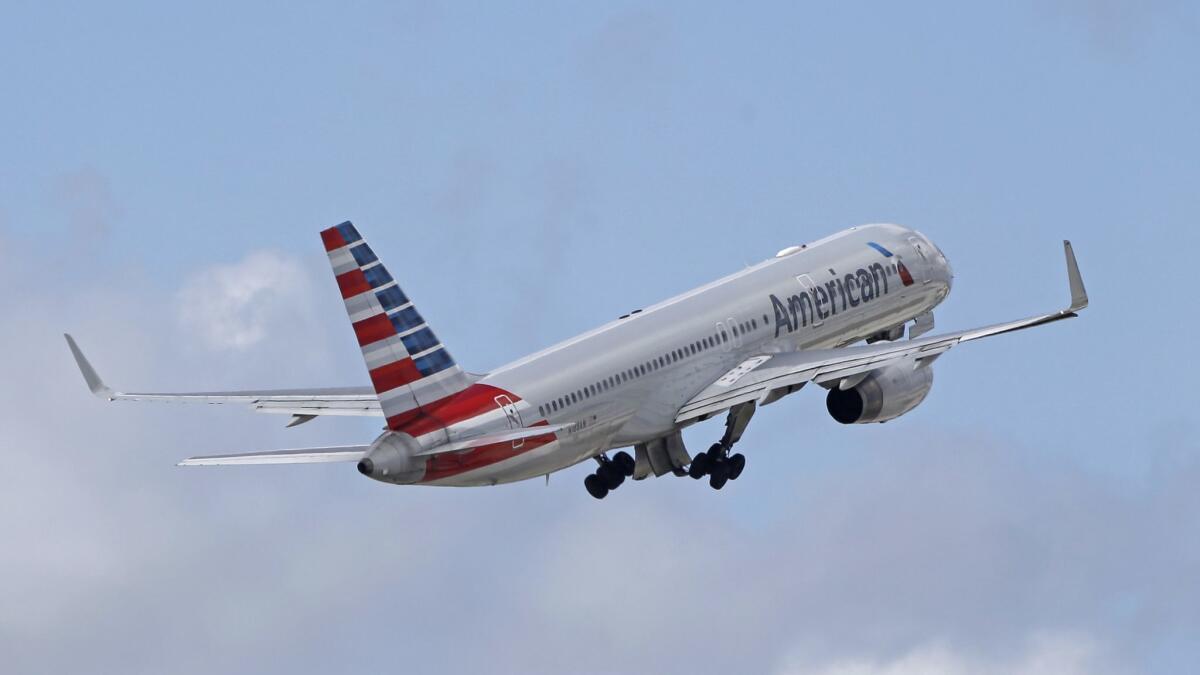 American Airlines, the world's largest carrier, has agreed to pay $45 million to settle a lawsuit filed by passengers who accused the nation's biggest airlines of colluding to limit capacity and keep airfares high.
Another large carrier that was accused in the lawsuit, Southwest Airlines, agreed in January to settle its involvement in the case by paying $15 million but continued to reject the allegations in the lawsuit. The Dallas-based airline said it agreed to pay the settlement to avoid spending time and money fighting the case.
The accusations were made in 23 antitrust lawsuits that were consolidated and brought in 2016 before Colleen Kollar-Kotelly, a federal judge in Washington. The lawsuits contend that, starting in 2009, United, American, Southwest and Delta conspired to limit the number of new seats they added to raise airfares despite lower fuel costs.
The lawsuit suggested collusion between the airlines because the executives from the carriers made similar comments at the time about exercising "capacity discipline" during earnings reports and airline conferences.
American Airlines said it is settling its involvement in the lawsuit but continues to reject the allegations of collusion with the other carriers.
"We continue to deny, without qualification, that American participated in any such agreement, and the settlement does not include any admission of wrongdoing," according to the statement. "The facts show that American dramatically increased domestic capacity during the period covered by the complaint while taking delivery of hundreds of new aircraft, giving it the youngest fleet of the U.S. network carriers."
American Airlines said it settled its involvement in the lawsuit to avoid lengthy and costly litigation.
"So while it is difficult to agree to a settlement when we believe we're right on the law and the facts, settling this case is a prudent decision for American," the airline said.
In separate statements, United Airlines and Delta Air Lines both said they plan to continue to defend themselves against the allegations in the lawsuit.
"Delta has not engaged in any illegal behavior and the assertion that our success is due to anything but the hard work of our people is offensive," Delta Air Lines said.
About a year before the lawsuits by passengers were consolidated, the Justice Department confirmed that it had launched a probe into allegations of collusion by airlines to keep prices high and planes full by limiting the number of seats. A representative for the agency declined Monday to comment on the status of the probe.
To read more about the travel and tourism industries, follow @hugomartin on Twitter.