State ethics panel again proposes fining CalPERS board vice president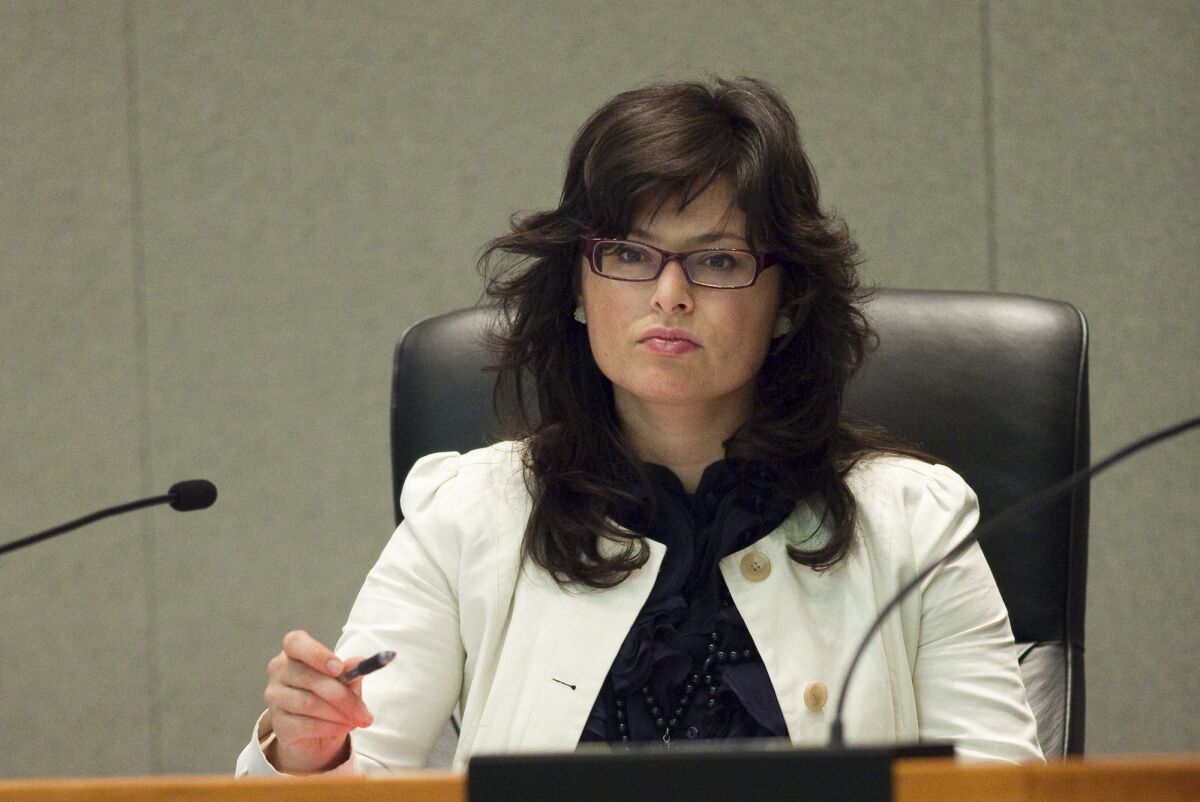 SACRAMENTO — —
The vice president of the California Public Employees' Retirement System Board of Administration, Priya Mathur, has once again run afoul of the state ethics board.
The state's political watchdog agency, the Fair Political Practices Commission, on Monday proposed fining Mathur and her reelection committee $1,000 for failing to file four required semi-annual campaign financial statements for 2012 and 2013 in a timely manner.
Mathur is not contesting the charges, which are expected to be formally approved by the commission at an Aug. 21 meeting.
"Failing to file a campaign statement is a serious violation of the Act because it deprives the public of important information about a candidate's financial activities," said Gary Winuk, the commission's chief of enforcement.
This is not Mathur's first run-in with the ethics panel. The commission has taken enforcement actions against Mathur three other times in the last nine years, fining her a total of $13,000.
The FPPC's repeated disciplining of Mathur comes at a time that she is seeking a fourth term as a representative of employees of public agencies on the CalPERS board.
The fines could become an issue in her current reelection campaign, with mail-in balloting running from Aug. 29 to September 29.
"I find it interesting that she feels she doesn't have to comply with these standards," said Mathur's opponent, Leyne Milstein, the finance director of the city of Sacramento. "We all need to be held accountable if we want to represent the public."
The fine and settlement agreement follow a series of filing lapses by Mathur that were investigated and prosecuted. The commission fined her $3,000 in April 2010, and $4,000 in May of that year for failing to file on time legally required statements of economic interest for 2007 and 2008.
As a result, Mathur's board colleagues punished her by stripping her of a chairmanship of the health committee and temporarily suspending her travel privileges. However, they subsequently voted to make her vice president of the board.
In 2006, Mathur paid a $6,000 fine for not properly filing financial documents after her initial 2002 election to the CalPERS board.
Mathur did not respond to a reporter's call for comment.
Mathur, 40, shares responsibility with a dozen other board members for investing nearly $300 billion to pay for retirement and health benefits for 1.6 million government workers, retirees and their families.
She works as the principal financial analyst for the Bay Area Rapid Transit District. She earned a master's degree in business administration from UC Berkeley's Haas School of Business and a bachelor's in economics from Connecticut College.
Twitter: @MarcLifsher
---
Sign up for the California Politics newsletter to get exclusive analysis from our reporters.
You may occasionally receive promotional content from the Los Angeles Times.