Pioneering installment lender CashCall stops offering personal loans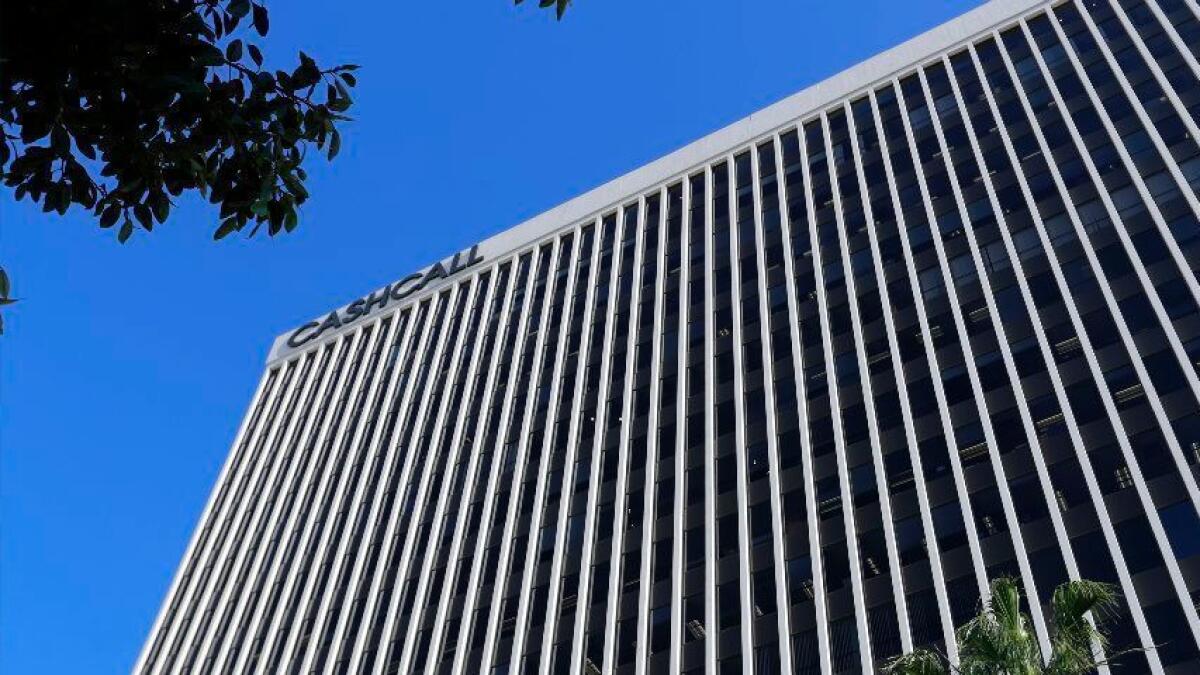 CashCall Inc. appears to have shuttered its consumer-lending business, perhaps marking an end to a groundbreaking and legally fraught 15-year run of offering high-interest loans.
The Orange County company's website, cashcall.com, no longer includes an online loan application. A customer service representative reached at the company's toll-free number on Tuesday said CashCall stopped making consumer loans last month.
The company is facing a federal lawsuit from borrowers who say the company charged "unconscionable" interest rates as high as 135% a year. Those borrowers notched a victory Monday when the California Supreme Court released an opinion, requested by a federal appeals court, that found interest rates can be unconscionable and therefore illegal under California law.
The company also is in court with the Consumer Financial Protection Bureau over its practice of offering high-interest loans in states where they were illegal. The bureau won a judgment against the company in January but is now seeking additional penalties.
Company executives did not return calls for comment. Thomas Nolan, an attorney for CashCall and company founder J. Paul Reddam, said his clients declined to comment because of ongoing litigation.
CashCall, headquartered in Orange, was an early player in offering high-cost consumer loans to bad-credit borrowers and famously used the late "Diff'rent Strokes" actor Gary Coleman in a series of TV ads. Founded in 2003, it was for years the largest lender of its kind in California.
But the company ran into trouble when it sought to expand nationwide. In 2013, the CFPB sued CashCall, alleging it had used a flimsy connection to a firm based on tribal land in South Dakota to issue loans with interest rates that were illegal in numerous states.
A federal judge in 2016 ruled in the bureau's favor, saying that CashCall, not the tribal business, was the true lender and that the loans violated state laws. But the same judge this year ordered CashCall and Reddam to pay penalties of just $10.3 million, far less than the $287 million in penalties and refunds the CFPB sought.
The bureau has appealed that judgment, indicating it will seek a bigger payout from Reddam and his company.
In the federal court case filed 10 years ago, CashCall had argued that state law allows lenders to set their own interest rates with no upper limit. The court did not say that CashCall's rates in particular were unconscionable, leaving that decision to a lower court.
Jim Sturdevant, an attorney for the borrowers, said he expects a trial to start next year.
Follow me: @jrkoren