Chipotle's CEO is drawing from his Taco Bell playbook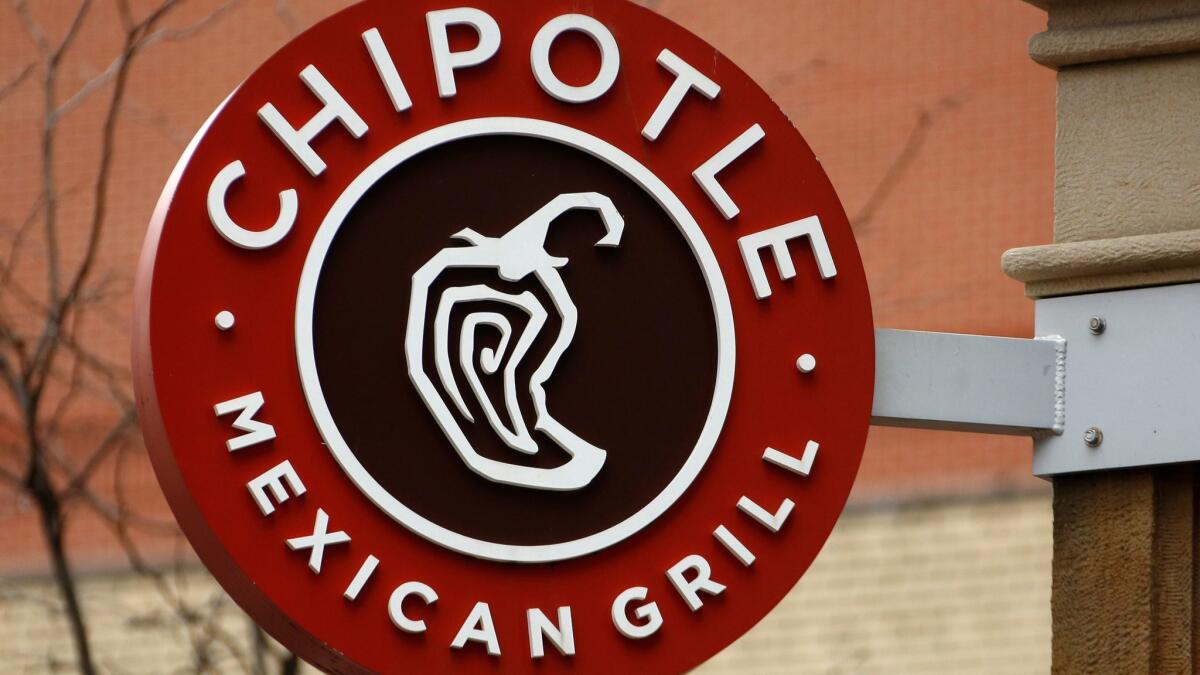 If imitation is the highest form of flattery, Taco Bell should be feeling pretty good.
That's because Chipotle Mexican Grill Inc. — its biggest competitor in the U.S. Mexican-inspired dining segment — is taking pages directly from its playbook as it tries to revamp its image. And no wonder: It was Chipotle's new chief executive who wrote the script during his years leading Taco Bell.
From digital expansion to a loyalty program, Chief Executive Brian Niccol is implementing many of the same strategies he did at Taco Bell, and he's hoping for similar success — but without giving up the healthier halo Chipotle has built for itself.
"What fits into people's lifestyle is Chipotle's great-tasting, clean ingredients," Niccol said in a telephone interview. "You're going to see us lean more into that."
After struggling to bring back diners following multiple illness outbreaks, Chipotle has recently started to see better results under Niccol, who took the helm in March. The chain is investing in employees and store remodels, working on faster service times, and spending to improve its advertising, executives said during a call Wednesday for shareholders and analysts.
"There was a general lack of customer understanding," Niccol said during the call. "Our marketing dollars had been inefficiently allocated."
So Chipotle is tweaking almost everything. There's a new marketing tagline coming this year with new advertising coming in 2019, Niccol said. The company began running national television commercials in the spring to help bump sales in the short term. Last week, Chipotle said it would start testing new foods in New York City, including chocolate milkshakes, avocado tostadas and nachos. It also recently partnered with DoorDash to offer delivery service.
"We're going to be much more digitally focused. We're going to be much more consumer focused," Niccol said in the interview. Niccol said he sees the potential for Chipotle to someday hit $10 billion in revenue, more than double last year's sales.
Chipotle shares slid 6.3% to $428.16 on Thursday, underscoring Niccol's challenge.
"Management is firmly on the right path," BTIG analyst Peter Saleh said in a note. Still, "the call was lighter on detail than we would have liked, so we expect weakness in the stock [Thursday]."
The restaurant chain will begin testing a loyalty program in the second half of this year, and it expects to roll out the program more widely in 2019. It also plans to add delivery to its mobile app and expand tests of its digital order pickup shelf, and will test a new restaurant design this fall.
In the past, Chipotle has mostly stayed away from menu changes and international expansion. As of March 31, Chipotle had more than 2,400 restaurants, just a handful of them overseas. It tried selling Asian food with its ShopHouse offshoot but closed that chain last year.
In the clearest sign of how Chipotle is following in Taco Bell's footsteps, the chain announced last month it would move its headquarters from Denver to Newport Beach — just miles from Taco Bell's head office. Chipotle said it expects charges of $115 million to $135 million in the coming quarters as it relocates. The charges will also reflect the closure of 55 to 65 poorly performing stores.