Corinthian Colleges sued for not paying rent at corporate headquarters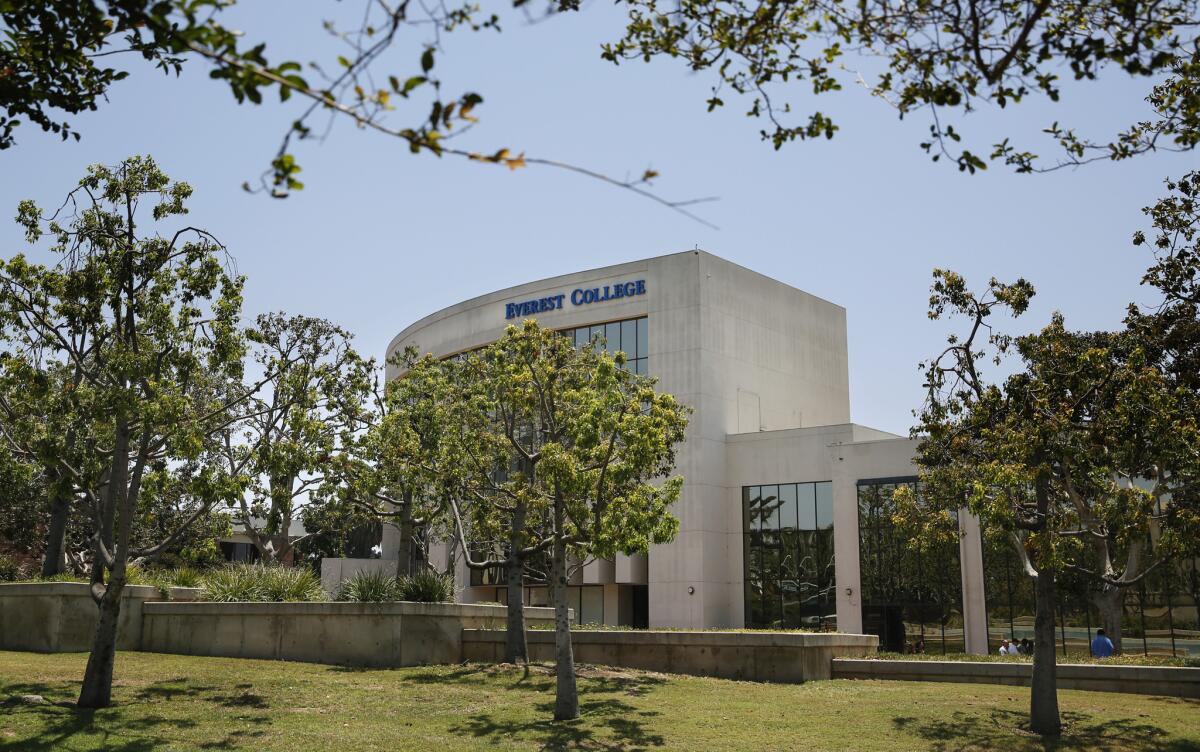 Add this to the lengthy list of woes facing Corinthian Colleges Inc.: The Santa Ana company was more than $381,000 behind on rent at its corporate headquarters this month, and the landlord sued.
The lawsuit filed last week in Orange County Superior Court hints at the extensive cash crunch faced by the for-profit college giant, which announced last month that it would sell 85 campuses amid heightened federal scrutiny.
A Corinthian spokesman, Kent Jenkins, said the company has since paid the rent in full and had "sufficient financial resources to make this payment at all times." He did not respond to questions about why the lawsuit was filed, saying the company cannot speak for the landlord.
Neither the landlord, Equity Office Management, nor an attorney for the landlord responded to requests for comment. The landlord filed suit last week, alleging that Corinthian had owed money since at least Aug. 5.
"[Corinthian] has failed and refused, and continues to fail and refuse, to pay sums due under the lease," read the complaint, filed Aug. 19.
Jenkins, the Corinthian spokesman, said the company was in the midst of negotiating the lease when the lawsuit was filed. He said the company and the landlord now have "an amicable and mutually satisfactory agreement that should bring the legal action to a conclusion."
The company's headquarters are at the Griffin Towers buildings on Hutton Centre Drive, along the 55 Freeway near John Wayne Airport.
Corinthian's serious financial and regulatory problems came to light in June, when the company told investors that the U.S. Department of Education had put a 21-day hold on the company's access to crucial federal student loans and grants.
Corinthian received nearly 85% of its revenue from federal student aid last year. The company told investors in June that the federal sanctions could force the company to shut down.
The company had already been struggling with cash flow this year because of declining enrollments and problems with an internal student lending program.
As part of a deal announced in July, Corinthian agreed to sell most of its schools and close a dozen others in exchange for temporary cash infusions from the government.
Over the last year, Corinthian has been inundated with investigations by state and federal authorities into its business practices, including concerns that employees falsified job placement rates and student attendance records to retain access to federal student loans and grants.
This month, the company disclosed that it had received a grand jury subpoena from the U.S. attorney's office in Los Angeles, the first sign of a potential criminal investigation.
Twitter: @c_kirkham