Technology to drive discussion at E3 video game industry conference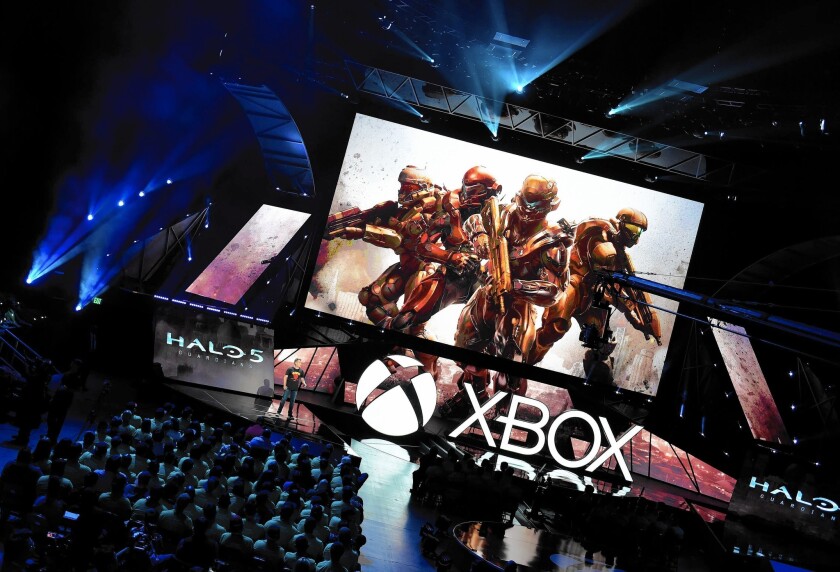 At the video game industry's big conference in Los Angeles, it's technology as much as the games that's driving discussions this year.
Streaming technology is rapidly bringing more games to more devices. New display technology is showing promise for igniting a new form of gaming. And mobile technology, of course, continues to sprout new gamers addicted to casual options like "Candy Crush" and "Despicable Me."
Most of the nearly 300 companies exhibiting at the Electronic Entertainment Expo, or E3, at the Los Angeles Convention Center this week are game developers. But a number of virtual-reality technology companies and other tech developers will be on hand as well.
Here's a look at four of the top topics that gamers, developers, corporate executives and others among the 50,000 in attendance will be talking about:
•Virtual-reality goggles, which surround users' field of view with a digital display, are making their way onto the market and are likely to be the most buzzed-about thing at E3 for the second straight year. Gamers and analysts will be watching to see which goggles will get which games. And they'll be hunting for hints of which existing games will become exclusively available on certain goggles.
Exclusive access to games has been a key way for Microsoft and Sony to differentiate their Xbox and PlayStation consoles. Now Microsoft's mixed-reality viewer HoloLens is likely to be the only one to get building game "Minecraft." Sony, which is developing a virtual-reality viewer, talked more about its built-for-VR games Monday night.
Companies will also better explain how virtual-reality games will be played. Players can't just look down at their controllers because their eyes are covered by the goggles, so voice commands, accessory devices and even body suits could become important to VR gaming.
•Revenue from smartphone and tablet games represents the fast-growth portion of the $75-billion global video game industry, with app-based gaming accounting for nearly $15 billion in revenue, according to PricewaterhouseCoopers. But how to spread that wealth to more developers will be among the questions at E3. Many of the top mobile games come from a handful of companies. The next wave of growth is expected to continue to come in from abroad, giving those big companies that have the ability to market in places like Hungary and India another edge.
•Sales of digital games are increasing. That means more players are buying digital copies of games, including apps, instead of DVDs or CDs. Game makers are also bundling games into subscriptions. How those programs expand to offer more benefits will be closely watched. Electronic Arts said Monday that it's adding a couple more games to its $5-a-month EA Access subscription to increase the library to 12 games.
•On the games front, details about a pair of new "Stars Wars"-themed games will give an indication of how well Disney can turn its new property into a moneymaker. A new "Stars Wars" game and "Star Wars" characters coming to Disney's "Infinity" game should help keep interest in the franchise high ahead of the new film "Star Wars: Episode VII — The Force Awakens," which is scheduled for release in December.
The list of other top titles premiering at E3 is filled with sequels. Those include "Halo 5: Guardians," which Microsoft showed off Monday, and "Fallout 4," which game developer Bethesda Softworks highlighted Sunday.
Twitter: @peard33

---
For reporting and exclusive analysis from bureau chief John Myers, get our California Politics newsletter.
You may occasionally receive promotional content from the Los Angeles Times.