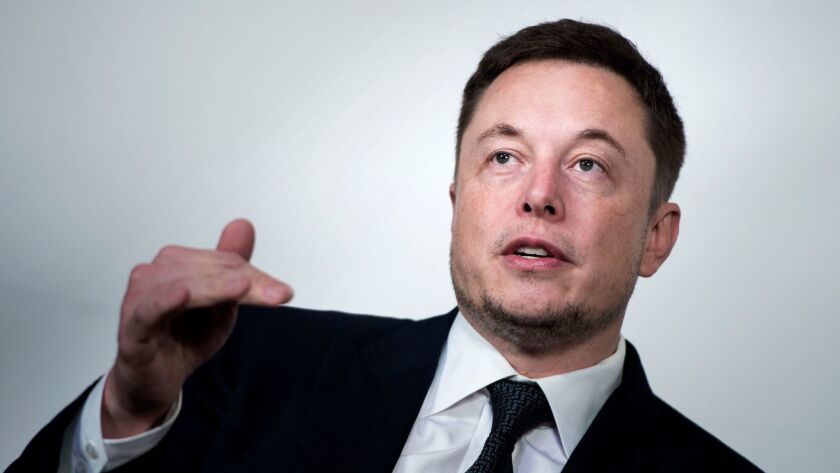 Think the run-up in Tesla Inc. shares is about done? Elon Musk doesn't seem to think so.
The chief executive shelled out $24.9 million to buy 72,500 more shares of his company on Tuesday, according to a regulatory filing. The purchase followed a roughly 13% jump for the stock since its CEO bought $9.85 million worth of shares on May 7.
Tesla rallied after Musk, 46, struck a confident tone with investors during the electric car maker's annual meeting last week. He said the company was "quite likely" to build 5,000 Model 3 sedans a week by the end of this month and reaffirmed forecasts that Tesla would generate profit and cash in the third and fourth quarters.
As part of Tesla's drive toward long-elusive profitability, Musk announced Tuesday that the company would dismiss about 9% of employees. The cutbacks almost entirely involve salaried workers at Tesla's Palo Alto headquarters and beyond.
---