Farmworkers win court battle over access to California labor board's proceedings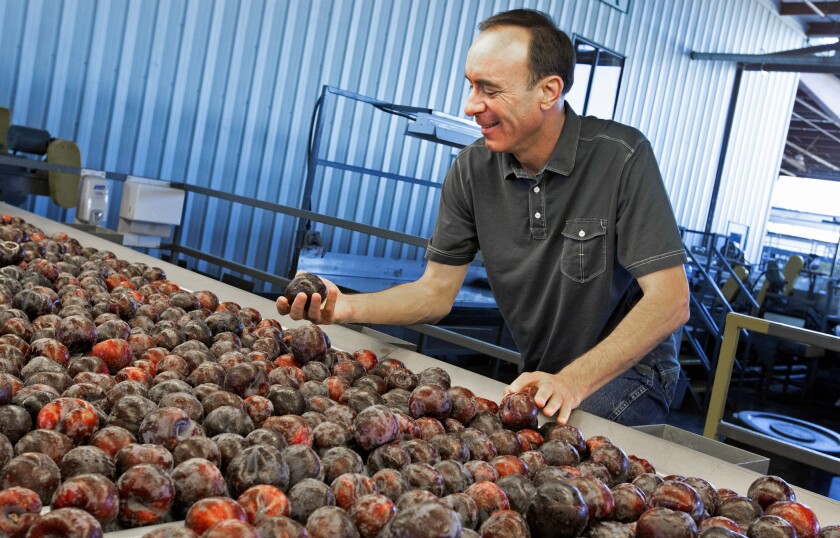 A District Court of Appeal panel has revived a constitutional case involving public access to contract mediation proceedings held by the state's farm labor watchdog.
A farmworker and business owner now can air their case against the Agricultural Labor Relations Board in a Fresno County Superior Court, which had refused to hear it because a state law limited its jurisdiction, the Fresno-based panel ruled Monday.
That limit, part of a 2002 law governing mandatory mediation of collective bargaining agreements, is unconstitutional, the panel held. The larger issue of public access to ALRB proceedings should be considered by the Fresno Superior Court, the panel ruled.
See more of our top stories on Facebook >>
The dispute arose from a prolonged struggle between workers at Gerawan Farming, in the eastern San Joaquin Valley, and the United Farm Workers union, which had been seeking a collective bargaining agreement covering about 3,000 fruit pickers -- even as those workers had begun a campaign to oust the union.
Dan Gerawan, president of the company, and one of his workers, Lupe Garcia, sued in Fresno County Superior court over the labor board's decision to bar them from proceedings on the contract, which had been placed before a mediator in 2013.
Gerawan and Garcia never got to make their case for open access because the Fresno court held that their appeal could only be heard in higher state courts. It cited a 2002 mandatory mediation and conciliation law that had limited where those cases could be heard.
The plaintiffs took their case to the 5th District Court of Appeal, where they argued that the mediation law amounted to an unconstitutional limit on the jurisdiction of the lower court. They also pressed their original argument that barring them from the ALRB's contract activities violated their right of access to government proceedings.
Several 1st Amendment groups and a state newspaper association filed briefs on behalf of the plaintiffs.
SIGN UP for the free California Inc. business newsletter >>
The three-judge 5th District Court of Appeal panel ruled that the limits set by the mediation law were unconstitutional, but deferred to the lower court to consider the broader public-access argument.
"The secret hearing policy is obviously unconstitutional and the ALRB should stop wasting taxpayer dollars defending it," Gerawan said of the decision.
California Atty. Gen. Kamala Harris, whose office defended the ALRB, referred questions about the case to the board, which said it does not comment on pending cases.
UFW attorney Mario Martinez said the decision was a minor development that would not affect the union's bargaining agreement, approved by the ALRB in 2013.
"Neither issue will have on impact on whether the collective bargaining agreement ordered by the ALRB is valid," Martinez said.
The state Supreme Court is reviewing a decision last year by the 5th District Court of Appeal that declared the entire mandatory mediation law unconstitutional.
MORE BUSINESS NEWS
Budweiser beer will be renamed 'America' this summer
Online lenders need more oversight, Treasury report finds
What does 'healthy' mean? FDA might change its definition
Follow me: @LATgeoffmohan
---
UPDATES:
6:42 p.m.: This post was updated with comments from the Agricultural Labor Relations Board and United Farm Workers Union.
This post was first published at 3:42 p.m.
---
Your guide to our new economic reality.
Get our free business newsletter for insights and tips for getting by.
You may occasionally receive promotional content from the Los Angeles Times.