For-profit Corinthian Colleges in O.C. warns it could shut down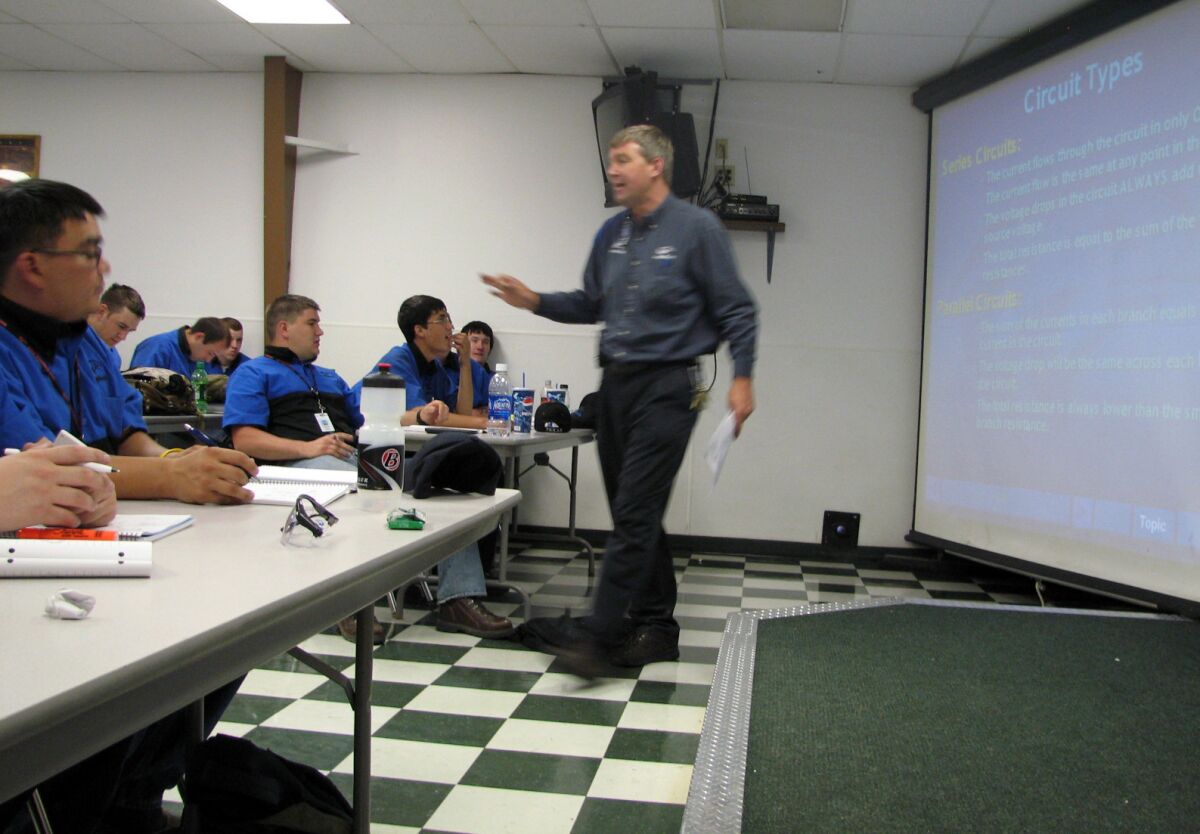 A besieged chain of for-profit colleges based in Orange County is in danger of shutting down after the U.S. Department of Education levied new restrictions on its students' access to federal student aid.
Santa Ana-based Corinthian Colleges Inc., which operates more than 100 campuses under the Everest College and WyoTech brands, disclosed in a Thursday filing that the Education Department has placed the company on a "heightened cash monitoring" status. That jeopardizes cash flow that is crucial to keeping Corinthian afloat.
Nearly 90% of the company's revenues come from federal student loan and grant dollars.
Typically, federal student-aid money becomes available within three days of request, but the Department of Education has now added an additional 21-day waiting period to process claims, after Corinthian "failed to address concerns about its practices, including falsifying job-placement data," according to a department news release.
Corinthian has been under heightened scrutiny from the Department of Education since January, when the agency requested extensive documentation on student job placement rates and attendance records. California Atty. Gen. Kamala Harris sued the company last fall, accusing it of artificially boosting job placement rates to attract new students. The company is also under investigation by the federal Consumer Financial Protection Bureau and attorneys general in more than a dozen other states, according to securities filings.
The company has been unable to negotiate additional financing from its lenders to make up for the shortfall, and warned in Thursday's filing that Corinthian may be "unable to continue as a going concern" without an alternate infusion of cash.
The company said it will "redouble its efforts to provide the requested information" to the Education Department, and has requested relief from the 21-day waiting period. But the agency has not granted any relief, according to the filing.
A Corinthian spokesman, Kent Jenkins, declined to comment, pointing to the company's SEC filing.
---
Sign up for the California Politics newsletter to get exclusive analysis from our reporters.
You may occasionally receive promotional content from the Los Angeles Times.