How I Made It: This lawyer found his niche in bedbugs, turning 'Ewwww!' into big-dollar jury verdicts
Brian Virag, 49, is an Encino-based attorney who specializes in suing hotel and apartment owners when guests or tenants have been bitten by bedbugs. His string of jury verdicts in bedbug cases in the last few years has made him a leading expert on bedbug lawsuits.
Specializing in 'Ewwww!'
When Virag first meets someone and he tells them that he files lawsuits on behalf of victims of bedbug bites, the first reaction is to say, "Is that really a thing?" he said. Yes, it is such a thing that the attorney has expanded from a one-man law office to a thriving legal practice.
"I only see this continuing to grow so that we can represent as many people as possible," he said.
Like father, like son
Virag grew up in the San Fernando Valley, the son of a lawyer and a stay-at-home mom. Virag's dad was a generalist who took whatever cases came through the door of his one-man firm. While attending Southwestern Law School in Los Angeles, Virag worked for the corporate legal department at Universal Studios but decided he wanted to argue cases in front of a jury. He opened his practice in a one-room Encino office and took whatever cases walked through the door — just like his father.
"I did everything from criminal to family law to immigration to car accidents and everything in between," he said.
Crime doesn't pay
During the first 10 years of his career, Virag said, he was successful as a criminal defense attorney but soon learned that regardless of his victories in court, criminal defendants often skipped out on paying him.
"It was a little disheartening," he said.
The first bite
Sometime in 2010 or 2011, an El Monte family came to his office complaining that they had been attacked by bedbugs in their apartment and wanted to sue. "The people said they had bedbugs, and I had no idea what that was," Virag said. He visited the apartment and saw that the family slept on the floor because they had removed all of their infested furniture. But when he reached out to the legal community to find an expert who could help him with the case, Virag found it was an unclaimed specialty.
"I decided I was going to fill this void and provide a voice for those who don't have one," he said. The El Monte landlord settled the lawsuit, paying out about $250,000 in damages, Virag said.
Getting schooled
To educate himself on bedbugs, Virag went to bedbug conferences and seminars, which were mostly attended by pest control experts. He also contacted entomologists and dermatologists to better understand the habits of the bedbug, known more formally as Cimex lectularius, which is about the size of an apple seed, lives in beds and other furniture and feeds on human blood.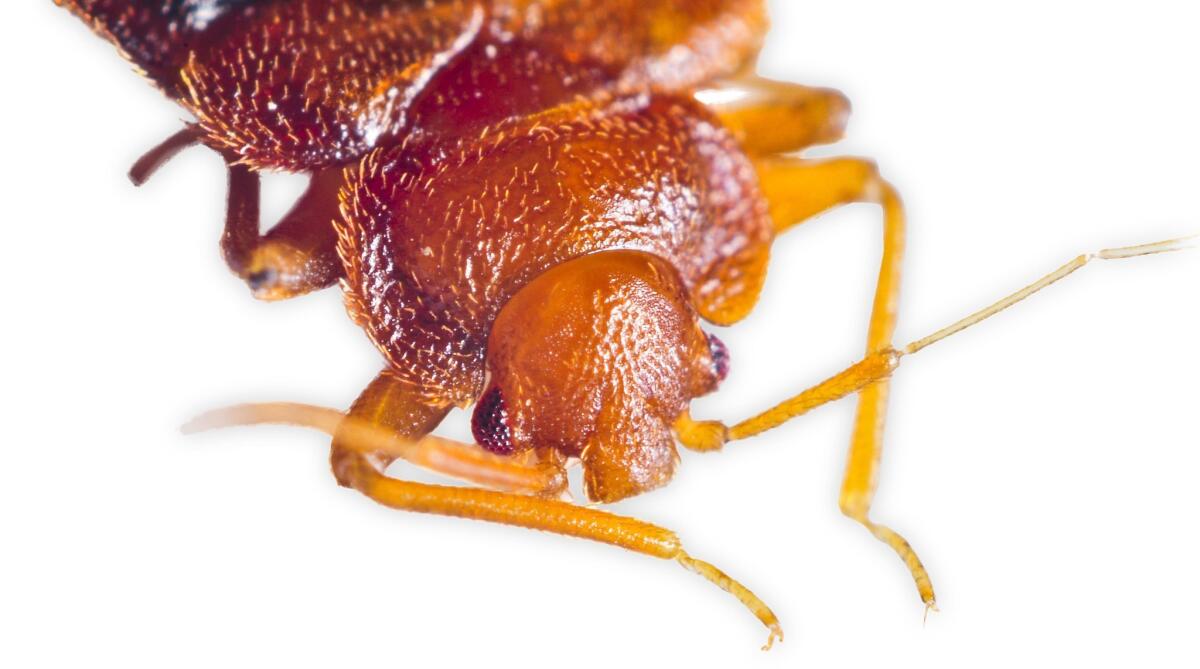 Going online
Virag's practice took off in 2011 after he posted a series of videos on YouTube that explained the rights of tenants and hotel guests and promoted his legal services. He renamed his practice My Bedbug Lawyer.
"Almost from the day I launched the videos, my phone began ringing off the hook," he said. "I picked up hundreds and hundreds of cases within a very short time."
No bucks for bites
Most injury lawsuits hinge on medical expenses. But bedbug bites can be treated with anti-itch cream or antihistamines and so usually don't rack up huge medical bills. Virage realized that he had to treat bedbug cases differently from other injury lawsuits, a lesson he learned after losing a big case that went to trial in 2014 — a Pasadena family suing their apartment landlord over a bedbug infestation.
From then on, he focused on conveying to juries the psychological and emotional trauma of waking up covered in bedbug bites or having to send your kids to school, scratching red welts. Virag began spending extra time with his clients to gauge the trauma. "Just the thought of going to sleep and knowing you will be bitten is very stressful," he said.
Big wins
His strategy paid off in 2017 when he won a $104,000 award for a Bakersfield mother and her four children who were attacked by bedbugs in a low-income apartment complex. It was the first of several big verdicts for the bedbug lawyer.
His courtroom victories have included a $3.5-million verdict last year for 16 current and former residents of Park La Brea apartments, who complained of having bedbug problems from 2011 to 2013. He also won a $546,000 award in 2017 for an Arkansas family that complained of bedbug bites after staying at a Rancho Cucamonga hotel. The victories, he said, sent a message to hotel and apartment owners to take responsibility for providing a pest-free abode. "The more verdicts that I get, the louder the message becomes," he said.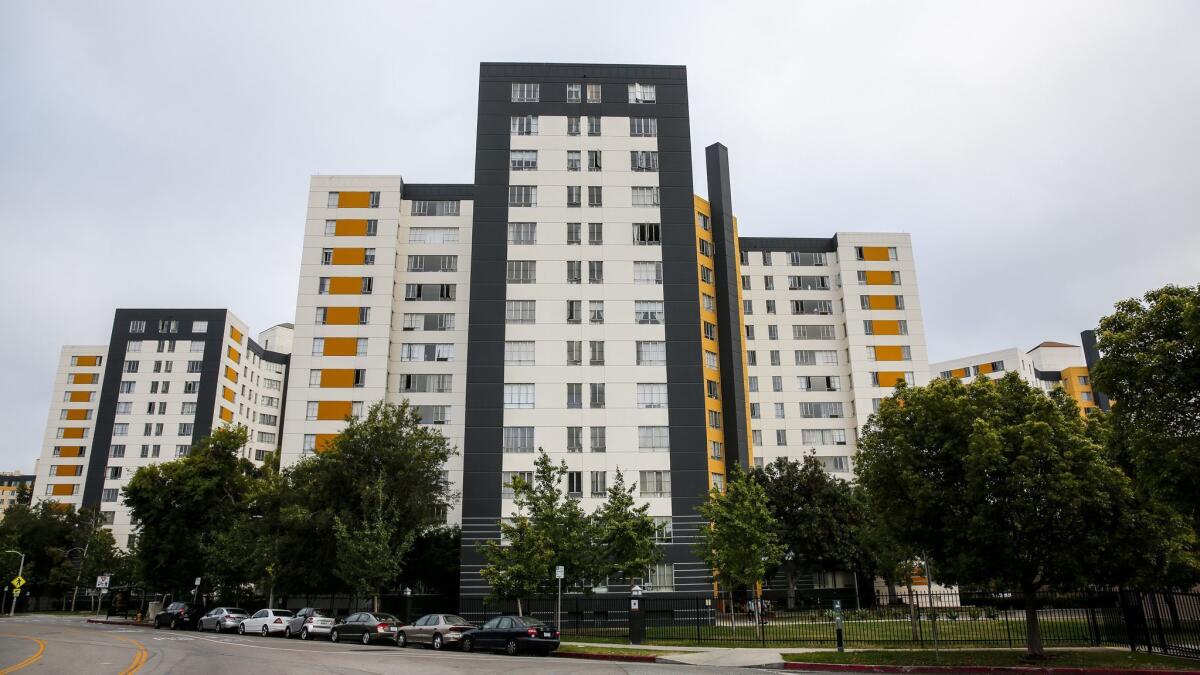 Owners take notice
Virag's courtroom victories have caught the attention of apartment owners. The Apartment Owners Assn. warned in an article in its March 2018 monthly publication that bedbug verdicts have become common. "Regardless of whether the tenant introduced them [bedbugs] to the building or not, the landlord has a responsibility to make the place habitable," the publication reported. "Which means the landlord would likely pay for the extermination and costs associated with it."
Targeting Disney
Virag is representing a woman who said she was bitten by bedbugs while staying at the Disneyland Hotel in Anaheim in April. The strategy is the same even when going up against an entertainment giant such as Walt Disney Co., Virag said.
"You get 12 people together in a jury, and they evaluate the case based on the merits," he said. "It doesn't matter who it is."
Expanding the practice
The flood of cases has grown so big that Virag has hired an associate attorney and extra staff to field potential clients and file new cases.
"When I started this bedbug thing, people used to tell me I was crazy," Virag said. "They think you are crazy until you actually make it, then they think you are a genius."