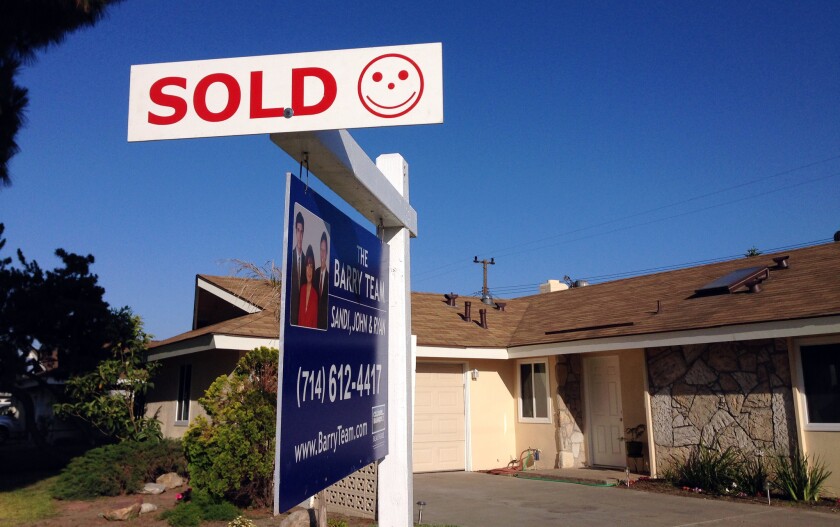 Home prices in Los Angeles and Orange counties jumped 6.2% in November compared with a year earlier, and prices in San Francisco kept soaring, according to results from the Standard & Poor's/Case-Shiller index released Tuesday.
The Southern California numbers are higher than the national increase of 5.3%.
See more of our top stories on Facebook >>
The numbers from L.A. and Orange counties were also up 0.3% compared to October.
To the north, San Francisco posted one of the highest gains in the nation, with prices jumping 11% from a year earlier.
Analysts said the gains were helped by an improving labor market and low mortgage rates. However, they said housing is not large enough to offset several weak spots in the economy, such as struggling business in the oil and energy sectors and a slowing market for exports because of a stronger U.S. dollar.
Stunning photos, celebrity homes: Get the free weekly Hot Property newsletter >>
The Case-Shiller numbers are widely considered to be the most reliable reading on home values, though they lag behind other indicators.
For more business news, follow @smasunaga.
ALSO
Meet the shadowy overlords who approve emojis
Stocks rise, with oil prices and consumer stocks gaining ground
Twitter hires former American Express exec as chief marketing officer
---