Carl Icahn dismisses conflict-of-interest fears in role as Trump advisor on regulations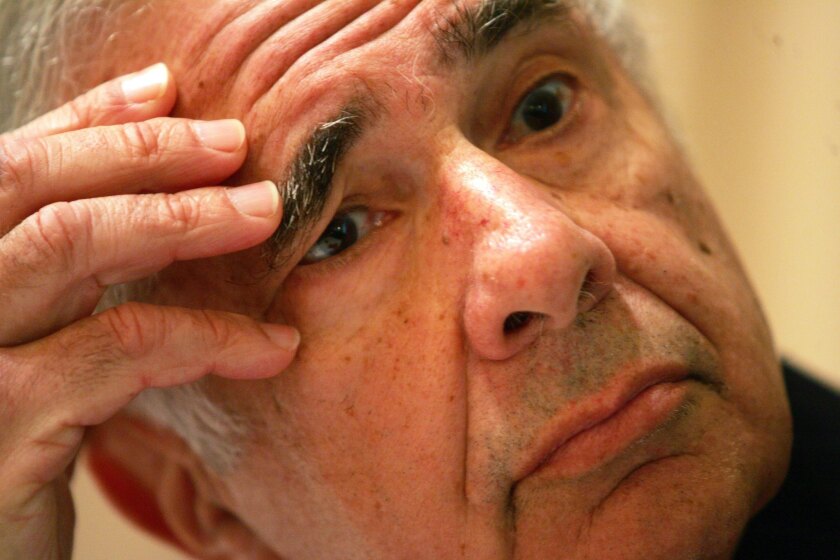 As voting returns signaled Donald Trump's win on election night last month, billionaire investor and Trump supporter Carl Icahn heard the news that stock-market futures were plunging in response.
Futures essentially are bets on how the market will open the next day, but Icahn figured prices would rise, not fall. So he gobbled up $1 billion in stocks that night. Sure enough, the Dow Jones industrial average surged nearly 257 points the next day.
"I feel I didn't buy enough," Icahn said later. "It's almost a no-brainer. Everybody was saying if Trump wins everything is going to fall apart, which is nonsense."
Now Icahn will help advise Trump on shaping economic policies they hope will benefit U.S. firms, which could further enrich the 80-year-old activist investor who has a net worth of $16.7 billion, according to Forbes.
Trump on Wednesday named Icahn a special advisor for overhauling federal regulations that both contend are inhibiting business investment and economic growth.
It's a notable new chapter in Icahn's long career, in which he first made a fortune as a "corporate raider" who rattled corporate boardrooms in the 1980s and '90s and now has the president's ear on major policy and personnel changes.
But because Icahn will serve "in his individual capacity" and not as a federal employee, as Trump's team put it, Icahn probably would not have to give up any of his business holdings. That led to complaints of Icahn having conflicts of interest in advising Trump.
Nell Minow, vice chair of ValueEdge Advisors, which promotes strong corporate governance, said she has "mixed feelings" about Icahn's appointment.
She noted that Icahn "at least believes in the regulation of the financial industry" by not wanting to completely repeal the Dodd-Frank Act, the regulatory law covering banking and other financial-services firms that grew out of the 2008-09 financial crisis.
"On the other hand, [Icahn] has holdings in a lot of companies and he's buying and selling stock all the time, and there are many government regulations that apply to those companies and transactions," Minow said. "So the potential for a conflict of interest is enormous."
Icahn was unavailable to comment. But in a lengthy interview Thursday on CNBC, Icahn said he was mystified by the conflict concerns and he would be "more or less doing what I'm doing now, which is talking to Donald from time to time."
"I'm not making any policy, I give my opinion," Icahn said. "It doesn't mean Donald is going to take my advice."
That Trump would tap Icahn was not surprising. They've had a long friendship and, during the presidential campaign, Trump repeatedly mentioned Icahn by name as one of the business leaders he respected. Icahn also was one of Trump's earliest supporters for the presidency.
Icahn reportedly also is helping Trump make decisions for his Cabinet, including nominating Steven Mnuchin and Wilbur Ross to head the Treasury and Commerce departments, respectively, and a new chief of the Securities and Exchange Commission.
Reports also said Icahn had helped Trump pick Oklahoma Atty. Gen. Scott Pruitt as head of the Environmental Protection Agency. Icahn has been a frequent critic of the EPA's regulations while simultaneously controlling such energy companies as oil refiner CVR Energy Inc.
CVR Energy's stock surged Thursday, ending the session with a 10.5% gain at $23.69 a share. Icahn's own firm, Icahn Enterprises, rose nearly 8% to $62.30 a share.
"If you have billions of dollars in oil refineries, you are going to think from the angle of the oil refineries" in advising Trump, said Douglas Chia, executive director for governance at the Conference Board, a business trade group.
"Now, that conflict [of interest] might not actually play out but it creates that perception," Chia said. "You would hope [Icahn] doesn't take advantage of that, but you don't know."
Icahn, and others on Trump's team, including Mnuchin, are against a wholesale repeal of the Dodd-Frank financial-regulatory law but want changes that would spur more bank lending.
"I'm not saying don't regulate," Icahn said Thursday. But he said too many regulations on banks and other industries are onerous and "corporations see themselves at war with the government."
Ross, an investment banker known for investing in faltering industries such as steel and coal mines, once called Icahn "a brilliant guy" and "the most competitive person I know, bar none."
Indeed, Icahn is known for being tenacious and ruthless once he fixes on a target company in hopes of unearthing more value from the firm — not because he needs the money but because he enjoys the process as sport.
"It's an intellectual challenge to get it done right," he once said.
Icahn sees it as improving a firm's poor management and efficiency to create more jobs and stockholder wealth for all of the firm's investors. Critics see it as wreaking unnecessary havoc for those caught in Icahn's pursuit of profit.
Icahn was raised in a middle-class neighborhood in the New York borough of Queens. He received a degree in philosophy from Princeton University in 1957, then tried medical school at New York University but dropped out after three years.
He moved to Wall Street in the early 1960s, founding Icahn Co. in 1968. At first he mainly speculated on takeover situations, or what's called risk arbitrage. But as the years went by, Icahn increasingly took an active role in pressuring companies to change in order to lift their stock prices.
Then in the 1980s, a corporate merger mania was unleashed and activist investors such as Icahn became formidable foes for entrenched managements. Icahn has been involved in dozens of major companies ever since.
Icahn guards his privacy, donates millions of dollars to charity with little fanfare and often prefers quiet dinners at home rather than joining the cocktail-party circuit.
"I'm a workaholic, so I really don't spend the money too much," he said Thursday.
The question now is how much of Icahn's advice to Trump will remain private, or whether there will be enough transparency to satisfy critics who say Icahn and the new administration are opening themselves to potential conflicts of interest.
Trump transition spokesman Jason Miller told reporters Thursday that the administration would ensure "proper oversights" and "plenty of transparency" were in place around Icahn's role. Miller did not specify what those would be.
Times staff writer Evan Halper in Washington contributed to this report.
For more business news, follow James F. Peltz on Twitter: @PeltzLATimes
ALSO
Trump taps seasoned Republican operative Sean Spicer as White House press secretary
Trump backs out of real estate projects around the world, but that may not be enough to avoid conflicts
Trump's team singles out State Department programs for women for special review
---
Your guide to our clean energy future
Get our Boiling Point newsletter for the latest on the power sector, water wars and more — and what they mean for California.
You may occasionally receive promotional content from the Los Angeles Times.