Colin Kaepernick has new deal with Nike though he's not in NFL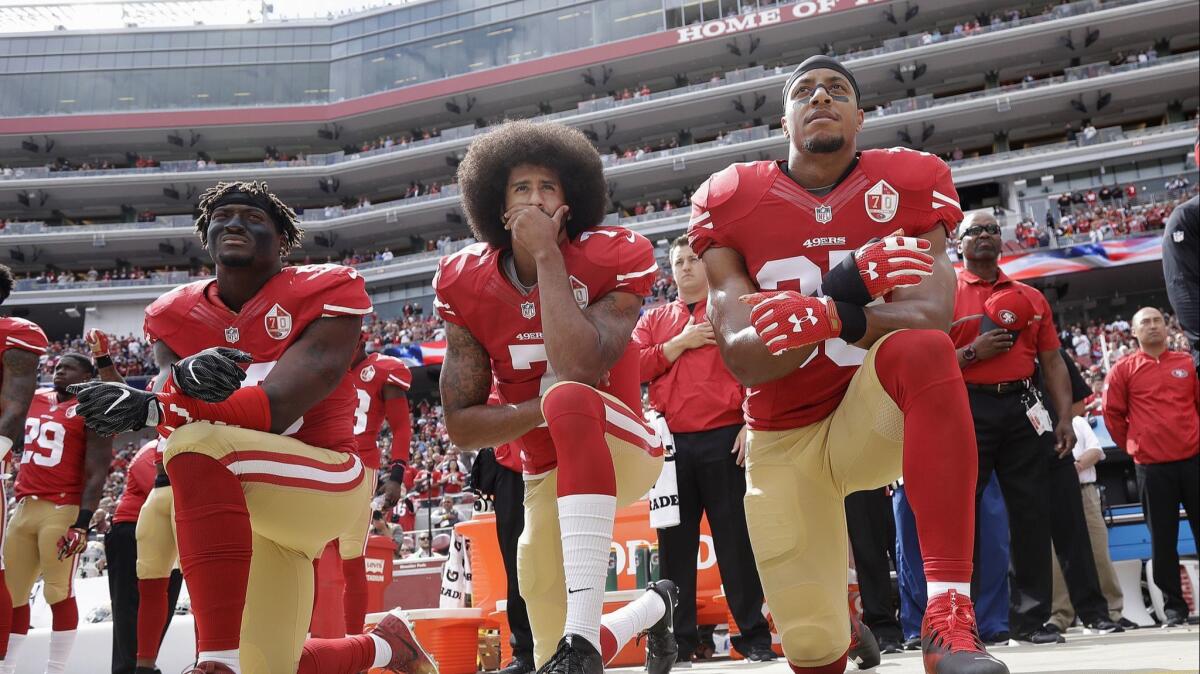 Colin Kaepernick has a new deal with Nike even without having a job in the NFL.
Kaepernick's attorney, Mark Geragos, made the announcement on Twitter, calling the former San Francisco 49ers quarterback an "All American Icon" and crediting attorney Ben Meiselas for getting the deal done. Kaepernick also posted a Nike ad featuring his face and wrote: "Believe in something, even if it means sacrificing everything. #JustDoIt"
Kaepernick began kneeling during the national anthem in the 2016 season to protest social injustice and was not with an NFL team last year. Last week, Kaepernick scored a legal victory in his grievance against the NFL and its 32 teams when an arbitrator denied the league's request to throw out the quarterback's claims that owners conspired to keep him out of the league.
Kaepernick already had a deal with Nike that was set to expire, but it was renegotiated into a multi-year deal to make him one of the faces of Nike's 30th anniversary "Just Do It" campaign, according to a person familiar with the contract. The person spoke to the Associated Press on condition of anonymity because Nike hasn't officially announced the contract.
The source says Nike will feature Kaepernick on several platforms, including billboards, television commercials and online ads. Nike also will create an apparel line for Kaepernick and contribute to his Know Your Rights charity.
'Just Do It': The surprising and morbid origin story of Nike's slogan »