Ask Laz: Why disabled people don't have to feed parking meters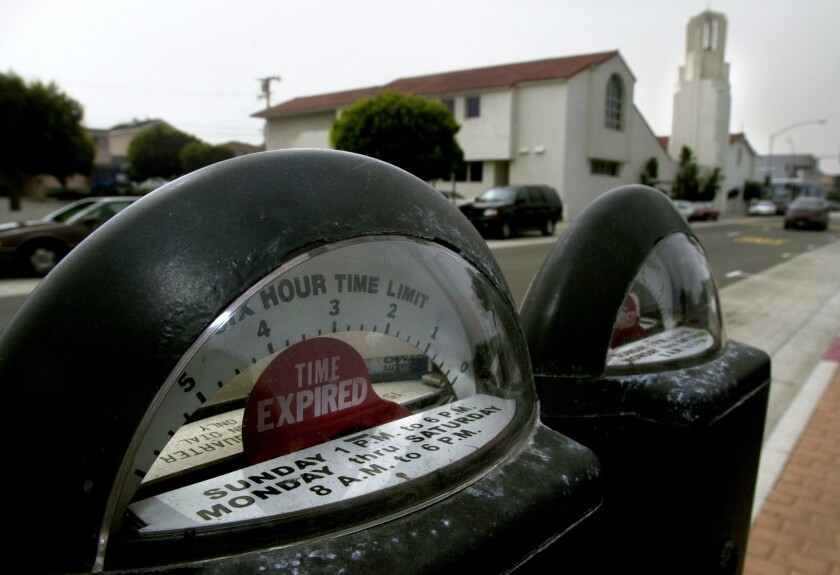 Should disabled people get a free pass at parking meters?
That's what Janis was left wondering after I wrote the other day about the legality of out-of-state disabled parking placards in California.
She recently had orthopedic surgery and received a temporary disabled placard. But it didn't come with free parking.
ASK LAZ: Smart answers to consumer questions
"I accept and understand that because my ability to pay was not affected by my physical handicap," Janis says. "Why would I be exempt from paying at a street parking meter?"
"Giving unlimited free metered parking just because one is handicapped seems illogical," she says. "In fact, it encourages one handicapped person to hog a parking spot for an extended time, preventing other handicapped persons from being able to use that spot."
I see Janis' point. If you're capable of driving, why aren't you capable of feeding quarters into a meter or sliding a credit card? You're getting a prime spot after all.
The free-parking rule seems fairly consistent among large California cities. It applies in Los Angeles. It applies in San Francisco.
The idea came into vogue in the 1970s. Parking meters were seen as hard to access for disabled people and thus were deemed a disincentive for independence and mobility.
That may now be changing. In San Francisco, a 15-member committee told the city's Municipal Transportation Committee last year that the free-parking rule for disabled people should end.
The co-chair of the committee said that "removing the incentive to park free for an unlimited amount of time is the key" to ending abuse of disabled placards.
I'll leave it up to others about whether that's a good idea -- and I invite your comments.
The answer, Janis, to your question about why people with disabled placards don't have to feed meters is simple: The law gives them that right.
If you have a consumer question, email me at asklaz@latimes.com or contact me via Twitter @Davidlaz.
---
Your guide to our new economic reality.
Get our free business newsletter for insights and tips for getting by.
You may occasionally receive promotional content from the Los Angeles Times.