Column: Frontier admits California outages are worse than previously thought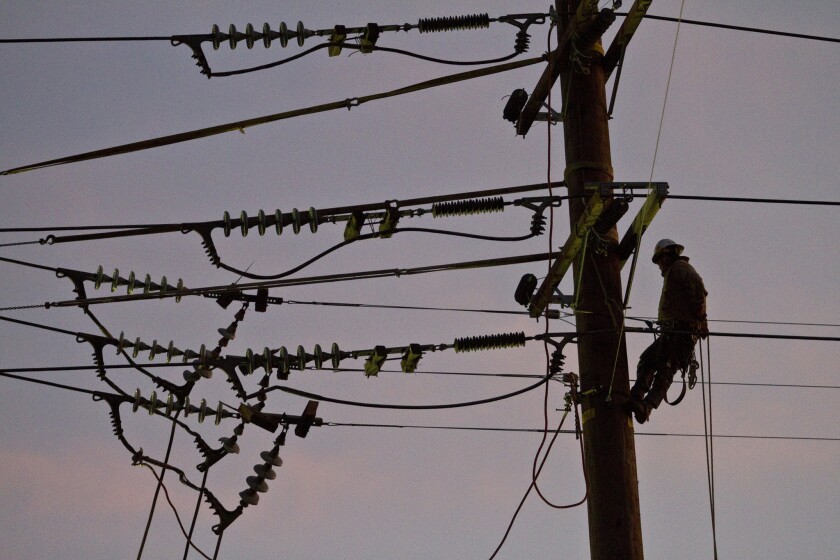 Judging from the volume of angry calls and emails I keep getting about Frontier Communications' not-so-smooth takeover of Verizon Communications' landline operations in California, Texas and Florida, Frontier still has some 'splaining to do.
I wrote last week about the bumpy transition. I quoted Frontier's regional president, Melinda White, as saying things were going relatively well and that only about 1,700 California customers had experienced service disruptions.
ASK LAZ: Smart answers to consumer questions
It's impossible for me to do a head count, but considering the responses I've since received from Frontier customers, along with postings on Facebook and Twitter, it appeared that White's 1,700 figure was a tad on the low side. The actual scope of disruptions — for phone, TV and Internet services — seemed much more widespread.
Among those I spoke with in recent days was Matthew C., who prefers that his last name not be used because he oversees the central office of Alcoholics Anonymous in Ventura County. He said his office's phone lines have been working only intermittently since Frontier took over.
"This is a big problem," Matthew said. "These are 24-hour hotlines and we get calls from people who need to detox as well as people who are at their wit's end."
He said he's spent hours on the phone (mostly on hold) trying to fix things.
Chino resident Donna Henley said on-demand movies have disappeared from her FiOS TV service since Frontier rode into town.
Join the conversation on Facebook >>
"Melinda White is living in La La Land if she thinks that only a small number of customers are having problems," she said. "I hear nothing but frustration from my friends and neighbors.
So I spoke again with White on Monday. This time, she put the number of service disruptions at 2,500.
I told her that still seemed low, but she refused to budge. She also said Frontier is "working tirelessly to resolve this."
"I'm sorry that people feel this is worse than it is," White said.
Want to let her know your thoughts on the matter? She can be reached by email at LetMelindaKnow@FTR.com.
And I can be reached at david.lazarus@latimes.com.
MORE FROM DAVID LAZARUS:
Switch to Frontier causes glitches for some former Verizon customers
Does your credit card contract contain a hidden surprise?
---
Be your money's boss! Learn how to make a budget and take control of your finances with this eight-week newsletter course.
You may occasionally receive promotional content from the Los Angeles Times.