Memorial Day travel expected to be busiest since 2005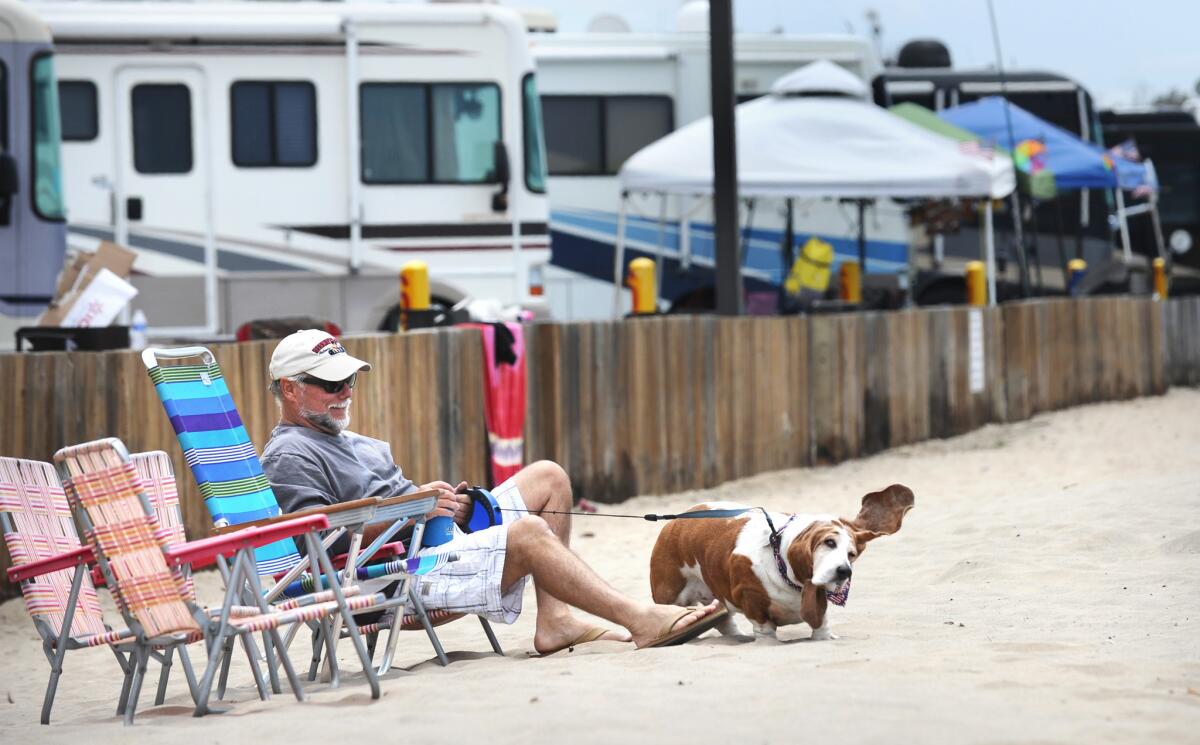 With gasoline prices more than $1 cheaper than at this time last year, the number of Southern Californians traveling for the Memorial Day weekend is expected to be the highest since 2005.
The Auto Club of Southern California expects 2.89 million Southern Californians and 4.67 million people statewide to travel during the upcoming holiday weekend, a 2.5% increase over the number of travelers a year earlier.
This year's numbers are the highest since 2005, when a record 3.2 million Southern Californians and 5.18 million people statewide left home for the weekend, according to the Auto Club.
The projected increase mirrors activity in other travel sectors, including airlines and theme parks, which have reported a surge in customers. A combination of factors have boosted travel spending, including a positive consumer outlook, lower airfares and a drop in gasoline prices.
Nationwide, travelers getting away for the holiday are expected to spend $12 billion, a 1.2% increase over 2015, according to a forecast by the U.S. Travel Assn., the trade group for the nation's travel industry.
The average price of a gallon of regular gasoline in the Los Angeles area is $2.83, down from $3.94 per gallon a year earlier, according to the Auto Club.
That may explain why about 85% of all Southern California travelers are expected to drive to their holiday destination, a 2.7% increase over last year's Memorial Day weekend, according to the Auto Club. The percentage of travelers who are flying for the holiday — 9% — is also up by 2.4%.
The Auto Club also warned travelers that they may face extra long airport security lines for the holiday, the result of an increase in air travelers and a shortage of airport screeners.
Roger Dow, president and chief executive of the U.S. Travel Assn., urged federal officials to take action to reduce the airport delays.
"Leisure travel confidence is up, which could be great news for our economy — but when travelers are faced with two- and three-hour wait times at airports, at what point might they just stay home?" he said.
For more travel news, follow Hugo Martin on Twitter: @hugomartin
---
UPDATES:
1:37 p.m.: This article was updated to add a forecast from the U.S. Travel Assn. that Americans will spend $12 billion this Memorial Day weekend.
This article was originally published at 11:13 a.m.