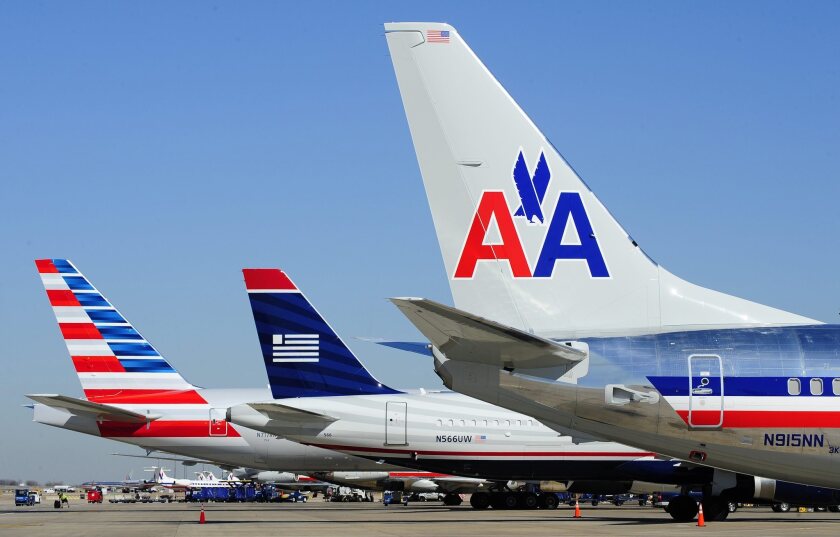 The merger of American Airlines and US Airways took another key step forward this weekend as the nation's largest carrier began to fold the loyalty reward programs for the two airlines together.
Once the loyalty programs are merged, nearly 100 million travelers will be members of American's AAdvantage program, making it the largest airline rewards program in the world.
The good news for American's AAdvantage members is that the number of accumulated miles needed to book a flight hasn't changed, said Brian Karimzad, founder of the rewards program monitoring site, MileCards.com.
Also, the merger will do away with some fees previously charged to US Airways Dividend Miles members, such as a $25 to $50 processing fee to book an award.
The bad news for US Airways fliers is that some destinations require more miles under AAdvantage than they did under the Dividend Miles program, Karimzad said.
For example, it costs about 5,000 miles more to book a flight to Hawaii from the mainland under the AAdvantage program than it did under the US Airways frequent flier program.
To read more about travel, tourism and the airline industry, follow me on Twitter at @hugomartin.
---