Cheerios will no longer contain genetically modified ingredients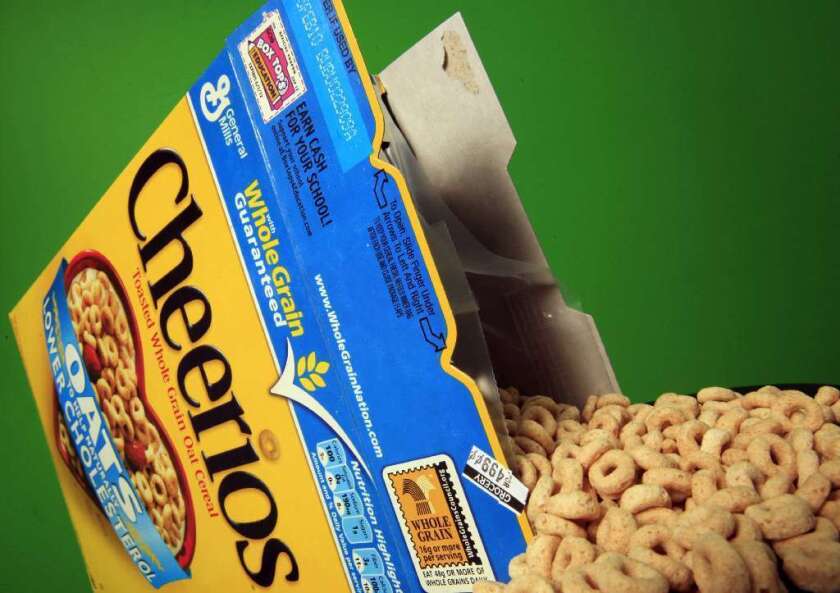 General Mills Inc. said it will no longer use genetically modified organisms to make its signature breakfast cereal, Cheerios, because of consumer demands.
The company made the announcement in a blog post Thursday saying it would no longer source genetically modified corn and sugar to make the breakfast cereal rings. It said whole grain oats, the chief ingredient, was never available in genetically modified varietals.
"Why change anything at all? It's simple. We did it because we think consumers may embrace it," Tom Forsythe, vice president of global communications for General Mills, said in the blog post.
QUIZ: How much do you know about mortgages?
Forsythe said the shift was not driven by fears over any dangers associated with genetically modified foods.
It is "not about safety," he said. "Biotech seeds, also known as genetically modified seeds, have been approved by global food safety agencies and widely used by farmers in global food crops for almost 20 years.
"And it was never about pressure. In fact, this change is not much of a change at all. The product is essentially the same. The simple and unique nature of Cheerios made it possible – and we think consumers may embrace it."
The move applies only to original Cheerios, not other varieties of the cereal. The familiar yellow box will now say "not made with genetically modified ingredients," Forsythe said.
Activists have been pushing for more labeling on foods containing genetically modified ingredients. Ballot measures in Washington state and California calling for more labeling have both failed.
Grocery chain Whole Foods, however, has pledged to label any products containing genetically modified ingredients by 2018.
ALSO:
Snapchat becomes target of widespread cyberattack

Machinists union local set to vote on Boeing contract
Nausea, dizziness, fainting are most common theme park ailments
Follow David Pierson on Twitter
---
Your guide to our clean energy future
Get our Boiling Point newsletter for the latest on the power sector, water wars and more — and what they mean for California.
You may occasionally receive promotional content from the Los Angeles Times.