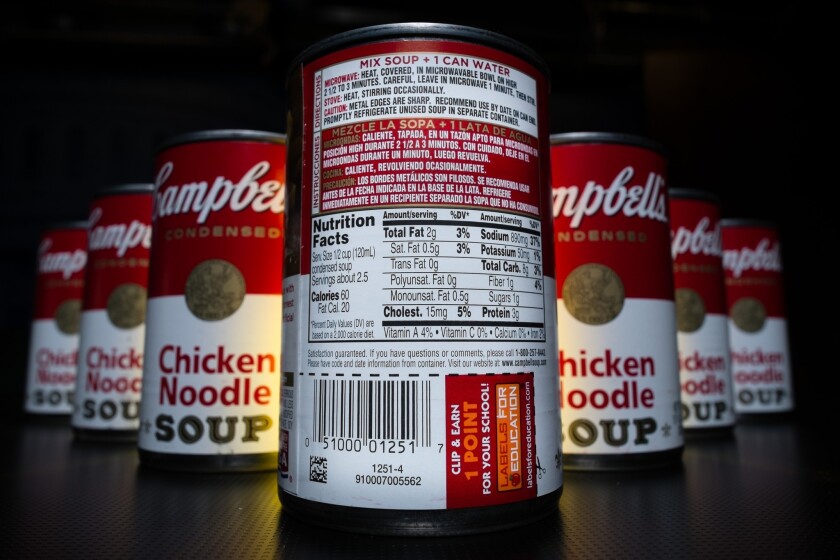 A new study found that 16 major food companies have removed 78 daily calories per person from their products following a 2010 pledge by the firms to slash calorie counts.
The Robert Wood Johnson Foundation, a Princeton, N.J.-based health philanthropy group, said the food companies sold 6.4 trillion fewer calories in 2012 than they did in 2007.
The foundation worked out a pledge with the food companies -- including General Mills Inc., Campbell Soup Co. and Coca-Cola Co. -- to cut 1 trillion calories by 2012 and 1.5 trillion calories by 2015.
"It's extremely encouraging to hear that these leading companies appear to have substantially exceeded their calorie-reduction pledge," said Dr. James S. Marks, senior vice president and director of foundation's health group.
The companies developed new lower-calorie food options, as well as tweaked existing products to shave calories, the foundation said.
Researchers at the University of North Carolina at Chapel Hill then conducted an extensive evaluation of the changes using nutritional information that was publicly or commercially available.
The researchers plan to release the full, peer-reviewed study later this year, the foundation said.
The 16 companies combined produced 36% of all packaged food and beverage products sold in the U.S. in 2007, the foundation said.
---