June U.S. housing starts up 6.9% to highest level in four years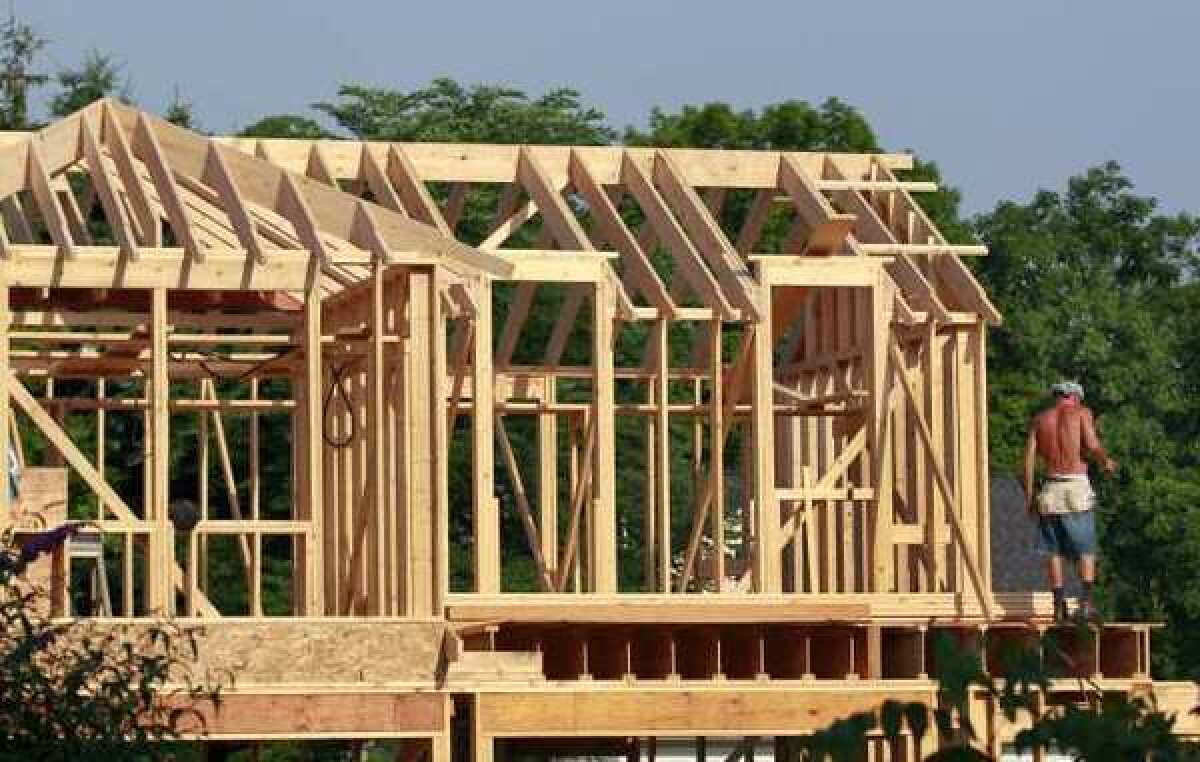 American builders last month began construction on the highest number of new homes since October 2008, with housing starts jumping 6.9% in another encouraging sign for the housing market.
New building on private properties reached a seasonally adjusted annual rate of 760,000 from the 711,000 rate in May, according to the Commerce Department. The increase was the biggest percentage gain in seven months.
Builders broke ground on 37% more homes in the West.
Compared to last June, overall housing starts were 23.6% higher last month. New construction on single-family homes — which is a less volatile measure than apartment starts — has risen for four straight months to a two-year high.
And analysts believe that last month's boost may be more telling than the one in April 2010, when the rush to qualify for an expiring government home buyer tax credit resulted in a construction surge.
Permits to build new homes, however, slumped 3.7% from May to an annual rate of 755,000. But that figure, considered an indicator of future housing market health, is compared with May's nearly four-year high of 784,000. Compared with June 2011, permits were up 19.3%.
A recent spate of real estate data seems to suggest "greater evidence that the housing market has turned the corner," the National Assn. of Home Builders said Tuesday. American builder confidence soared the most in nearly 10 years, the group said.
In Southern California, home sales rose for the sixth straight month and the median price increased in June from a year earlier, DataQuick reported Tuesday. Foreclosure sales are falling and mortgage rates are still at record lows.
For many buyers, however, landing a loan still isn't easy. The number of homeowners who owe more than their property is worth is still substantial.
"While the housing market is stabilizing, too many homes are still underwater and too many homeowners are still struggling to make ends meet," said Acting U.S. Commerce Secretary Rebecca Blank in a statement.
ALSO:
Drop in foreclosure sales is boosting Southland prices
Southern California housing market posts gains in June
Home builder confidence sees biggest hike in nearly a decade
Freddie Mac: 30-year mortgage sets another record low at 3.56%
Follow Tiffany Hsu on Twitter and Google+
---
Sign up for the California Politics newsletter to get exclusive analysis from our reporters.
You may occasionally receive promotional content from the Los Angeles Times.